Product Info
TNT Hyper Mass is an all-in-one mass gainer formulated with ingredients for muscle growth and training performance.
Pack On Size
To increase weight and body size you need to increase the number of calories you consume.
The calories come from the food you eat and the liquids you drink.
Individuals who find it hard to increase weight are generally not getting enough calories.
They are burning more calories than they are consuming and find it challenging to eat the amount of food needed to maintain or increase their daily calorie amount.
Supplementing with a high-calorie mass gainer will assist in meeting daily calorie goals in a delicious and easy-to-drink nutrition shake.
Each serving of TNT Hyper Mass provides a massive 1125 calories which are approximately the same as two cheeseburgers!
Increased Protein Synthesis
Formulated with a blend of amino acids, BCAAs, Tribulus Terrestris to assist with training recovery and protein synthesis rates.
Protein synthesis is how efficiently your body 'uses' the protein you consume from food and shakes. This is a crucial step in adding and maintaining lean muscle.
Hyper Mass vs Supa Mass
TNT has created two excellent mass gainers to serve the different needs of individuals.
We have created a comparison to help you choose the correct product.
| | | |
| --- | --- | --- |
| Amounts Per Serving Size | Hyper Mass | Supa Mass |
| Servings Per Container | 13 | 13 |
| Energy (kJ) | 4749 | 4975 |
| Energy (cal) | 1135 | 1194 |
| Protein (g) | 30.8 | 50 |
| Total Carbohydrates (g) | 230.7 | 243 |
| of which Sugars (g) | 56.3 | 52.9 |
| Total Fats (g) | 6.7 | 1.3 |
| of which Saturated (g) | 1.1 | 0.5 |
| | | |
| Vitamin / Minerals | Yes | Yes |
| Creatine | Monohydrate | Monohydrate, HCI, Gluconate, Ethyl Ester |
| Test Support | Tribulus Terrestris | Tribulus Terrestris |
| ZMA | No | Yes |
| Digestive Enzymes | DigeZyme® | Tolerase® |
True Hardgainer Product
TNT Hyper Mass has been crafted for hard gainers needing to increase body weight. TNT has managed to produce an excellent weight gainer at an unbelievably affordable price and in a convenient resealable bag.
Related Products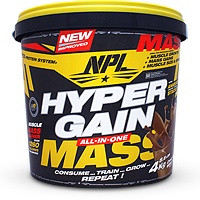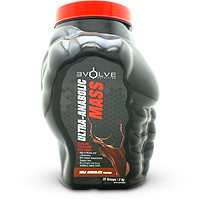 Nutrition Facts
Serving Size: Serving Size : 4 Heaped Scoops (300 grams)
Servings per Container: 13

Amount Per Serving
%NRV*
Energy
4749 kJ
†
Energy
1125 cal
†
Protein **
30.8 g
55%
Total Carbohydrates
230.7 g
†
of which Sugars
56.3 g
†
Total Fats
6.7 g
†
of which Saturated
1.1 g
†
Dietary Fibre #
12.6 g
†
Total Sodium
546 mg
†
Potassium
856.6 mg
†
Vitamin A
264.2 mcg (880.7 IU)
33%
Vitamin B1 (Thiamine)
0.4 mg
33%
Vitamin B2 (Riboflavin)
0.4 mg
33%
Vitamin B3 (Nicotinamide)
5.3 mg
33%
Vitamin B5 (Pantothenic Acid)
1.7 mg
33%
Vitamin B6 (Pyridoxine)
0.6 mg
33%
Vitamin B7 (Biotin)
9.9 mcg
33%
Vitamin B9 (Folic Acid)
132 mcg (220 mcg DFE)
33%
Vitamin B12
0.8 mcg
33%
Vitamin C
33.0 mg (0.7 IU)
33%
Vitamin D
5.0 mcg (198 IU)
33%
Vitamin E
5.0 mg TE (7.4 IU)
33%
Calcium
255.3 mg
20%
Magnesium
639.5 mg
152%
Phosphorous
937.9 mg
75%
mTOR AMINO COMPLEX
13250 mg
Glycine, Creatine Monohydrate, Taurine, BCAAs (2:1:1)
HYPER-TEST MATRIX
100 mg
Tribulus Terrestris
*% Nutritent Reference Value (NRVs) for individuals 4 years & older (2010).
† Nutrient Reference Value (NRV) not yet established.
# Dietary Fibre method of analysis AOAC 991.43
** Protein calculated from total N2 content>
Ingredients
HYPER-CARB MATRIX (Maltodextrin, Pre-Cooked Maize Starch, Dextrose Monohydrate, Waxy Maize Starch, Fructose), Soy Flour, PROTEIN GROWTH FACTOR (Soy Protein Isolate, Whey Protein Concentrate, Whey Protein Hydrolysate, Whey Protein Isolate, Sweet Whey Powder, Micellar Casein), m-TOR AMINO COMPLEX (L-Glycine, Creatine Monohydrate, Taurine, BCAAs 2:1:1), Cocoa Powder, Buttermilk Powder, Flavouring, Sodium Chloride, Anti-Caking Agent, Non-Nutritive Sweetener (Sucralose), Tribulus Terrestris, Vitamin Pre-Mix (Ascorbic Acid, Nicotinamide, Vitamin D, Vitamin E Acetate, Pantothenic Acid, Pyridoxine HCI, Riboflavin, Thiamine, Vitamin A, Folic Acid, Biotin, Vitamin B12), DigeZyme® (Digestive Enzyme Blend: Amylases, Proteases, Lipases, Lactases and Cellulases).
ALLERGEN INFORMATION
Soy and Cow's Milk.
Made in a factory that processes cow's milk, egg, soy, gluten (wheat, barley and oats), fish, tree nuts and peanuts).
Contains a source of Phenylalanine.
Recommended products to use with this item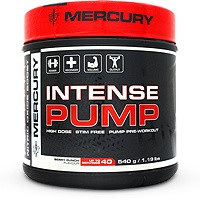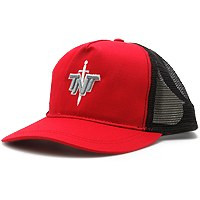 Directions
• As a nutritional supplement solution for a snack replacement in-between meals, or as a high calorie post-workout recovery aid.
• Add 300 grams (4 heaped scoops) to 700 ml cold water.
• For added protein, substitute the water for 700 ml whole milk, adding in 19.5 grams of additional protein per serving.
• Half servings are recommended for first time users.
• Mix 150 grams (2 heaped scoops) with 350 ml cold water (or whole milk) and consume around training.
Notice
Consult your medical practitioner before use, especially if you have a medical condition. Do not use if you are pregnant or lactating, or if you are under the age of 18. Maintain an adequate state of hydration to support nutrient uptake and optimal health. Do not exceed the recommended daily dosage, and combine with a goal specific training and eating strategy. Nutritional supplements should not replace a varied diet.
Customer Reviews
Serious gains

Review by Shanti

(11 January 2021)

If you looking for serious gains this product will help you achieve it. Excellent for post workout to get in the calories when you muscles needs it to refuel and build. Also when on the run can be an excellent meal replacement.

Bang for your dollar

Review by Erik

(11 January 2021)

Great mass builder !

Great Service

Review by Mthuthuzeli

(8 January 2021)

Friendly Staff and legit products and the service there is AWESOME