Product Info
TNT Nutrient Beast is a comprehensive, all-in-one, performance vitamins and minerals complex.
Micro-nutrient Gaps
Athletes and lifters pay attention to the macro-nutrients of protein, carbohydrates and fats to help achieve their fitness goals.
While these are important for meal planning, micro-nutrients such as trace minerals, digestive enzymes, vitamins, phytonutrients, healthy fat and other minerals may go unchecked.
They offer a multitude of well-being and training performance benefits.
It can be challenging to efficiently track your micro-nutrient intake as there are so many of them.
Comprehensive Complex
Enter TNT Nutrient Beast, a complete all-in-one micro-nutrient supplement to support any nutritional deficiencies which may occur due to restrictive or unhealthy eating plans.
The pack consists of 30 sachets.
You take 1 sachet per day, ideally in the morning with a whole-food breakfast.
In each sachet you'll find 2 softgels, 1 red, 2 black and 2 yellow capsules.
We know it's a lot of capsules to take, but there is no way TNT could put all the beneficial nutrients you'll be getting into a single capsule.
Premium Ingredients
The formulators at TNT have used premium ingredients for Nutrient Beast, which can be challenging considering the amount there are.
From Wild Caught Peruvian Anchovy for their fish oil to registered MenaQ7® Vitamin K7, they have delivered a world-class micro-nutrient complex product at an unbelievably affordable price.
Related Products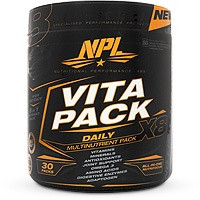 Nutrition Facts
Serving Size: 1 Sachet
Servings per Container: 30


Amount Per Serving
*%NRV
VITA-MINERAL ARMOUR COMPLEX (2 x Black Capsules)
Vitamin B1 (as Thiamine)
12 mg
1000 %
Vitamin B2 (as Riboflavin)
25 mg
1923 %
Vitamin B3 (as Nicotinamide)
35 mg
219 %
Vitamin B6 (as Pyridoxine HCI)
25 mg
1476 %
Folic Acid
250 mcg
62.5 %
Vitamin B12 (as Cyanocobalamin)
25 mcg
1041 %
Biotin
60 mcg
200 %
Pantothenic Acid (as d-Calcium Pantothenate)
12.5 mg
250 %
Vitamin C (as Ascorbic Acid)
350 mg
350 %
Vitamin D3 (Cholecalciferol
10 mcg
68 %
Vitamin E (as dl-Alpha-Tocopheryl Acetate)
10 mgTE
67 %
Potassium (as Potassium Phosphate)
100 mg
†
Boron
2.5 mg
†
Calcium (as Calcium Carbonate)
150 mg
12 %
Copper (as Copper Sulphate-5-Hydrate)
0.1 mg
11 %
Chromium (as Chromium Picolinate)
3.8 mcg
11 %
Iron (as Ferrous Fumarate)
10 mg
56 %
Magnesium (as Magnesium Oxide)
250 mg
60 %
Manganese (as Manganese Sulphate)
1 mg
43 %
Selenium (as Selenium AAC 2%)
60 mcg
109 %
Zinc (as Zinc Gluconate)
2.8 mg
11 %
Inositol
50 mg
†
Grape Seed Extract (95% Polyphenols) (Vitis Vinifera) (Seed)
50 mg
†
Lutein (Provitamin A carotenoid) (Tagetes spp.) (Aerial Parts)
0.5 mg
2 %
SHIELD ORGAN & DIGESTIVE SUPPORT (2 x Yellow Capsules)
DigeZyme® (Digestive Enzyme Blend: Amylases, Proteases, Lipases, Lactases and Cellulases)
50 mg
†
Ginger Root Extract (Zingiber Officinale Roscoe) (Root)
75 mg
†
Bromelain Enzyme (80 GDU/g) (Ananas Comosus. L) (Stem)
50 mg
†
Papain Enzyme (2400 GDU/g) (Carica Papaya) (Fruit)
50 mg
†
Inulin-FOS (Fructo Oligo Saccharides) (Orafti® Synergy 1)
150 mg
†
Milk Thistle Powder (Silybum Marianum) (Seed)
300 mg
†
Stinging Nettle Extract (Urtica Dioica) (Root)
50 mg
†
Alpha Lipoic Acid
100 mg
†
Hawthorn Berry Extract (Cratoegus spp.) (Fruit)
250 mg
†
Garlic Extract 4:1 (Allium Sativum) (Bulb)
150 mg
†
Sunflower Lecithin Powder (Helianthus) (Seed)
30 mg
†
Vitamin K2 (from MenaQ7® Menaquinone, MK-7)
40 mcg
33 %
DEFENCE ADAPTOGEN & JOINT AID+ (1 x Red Capsule)
Cissus Quadrangularis (4:1) (Vine)
150 mg
†
Boswellia Serrata (65% Organic Acids) (Gum Resin)
150 mg
†
Turkey Tail (Trametes Versicolor) (Whole Mushroom)
25 mg
†
Ashwagandha Extract (2.5% Withanosides) (Withania Somnifera) (Root)
250 mg
†
Bacopa Extract (Std. 20% Bacosides) (Bacopa Monrien) (Whole Plant)
25 mg
†
Cordyceps (Cordyceps Sinensis) (Whole Mushroom)
50 mg
†
Reishi Mushroom (Ganoderma Lucidum) (Whole Mushroom)
50 mg
†
CLEAN OMEGA 3 COMPLEX (2 x Softgel Capsules)
Omega 3** Fish Oil (Wild Caught Peruvian Anchovy), providing:
2000 mg
†
Eicosapentaenoic Acid (EPA) (18%)
360 mg
†
Docosahexaenoic Acid (DHA) (12%)
240 mg
†
** Omega-3 Fatty Acids as Triglycerides.
* Nutrient Reference Values (NRVs) for individuals 4 years and older (2010).
† NRV not yet established.
Sugar Free / Bovine Gelatin
Ingredients
OTHER INGREDIENTS: Gelatin (Capsules) (Bovine) (Kosher & Halal, GMO-free, free of BSE/TSEs), Purified Water, Magnesium Stearate, Silicon, Dioxide, Titanium Dioxide (E171), Allura Red (E129)
Recommended products to use with this item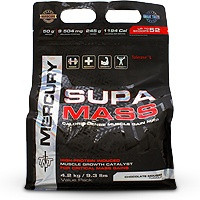 Directions
Take one pack daily, preferable in the mornings with breakfast.
Notice
Consult your physician before using MenaQ7® if you are taking anti-coagulant medication such as Warfarin.
Any persons with diabetes, using blood thinning medication, using anti-inflammatory medication, or those with kwon medical conditions should consult their primary healthcare practitioner before using this product. Discontinue use of this product at least 2 weeks prior to any scheduled surgical procedure. Always inform your healthcare practitioner when you are using other medication. If you pregnant or breastfeeding, please consult your doctor, pharmacist of healthcare professional before using this product. Discontinue use if you experience any adverse signs or symptoms when using this product.