Product Info
USN Creatine X4 is a 4-in-1 creatine stack with muscle supporting amino acids and designed to increase strength and muscle growth.
Creatine is found naturally in the bodies of both humans and animals. It is an amino acid that is one of the important building blocks of muscle-building protein. Creatine can be ingested through a meat diet of beef, pork, chicken, turkey and fish although the amounts are small and much of it is destroyed through the cooking process. The body stores creatine until it is needed to create ATP (adenosine triphosphate), the substance required to create muscle power.
USN Creatine X4 provides a blend of the most prominent creatine compounds of our times, incorporating different mechanisms of uptake to help promote efficacy. It includes water-soluble derivatives, of which creatine nitrate and hydrochloride (HCl) are ulta-soluble in water and therefore regarded as fairly fast absorbing. It further includes the super-concentrated creatine monohydrate. Creatine Ethyl Ester HCl is a fat soluble form of creatine. Apart from muscle mass supporting amino acids and magnesium, Beta-alanine, Alpha-lipoic acid and BioPerine® have been added to the formulation to help promote the transfer of both nitrogen and nutrients.
Related Products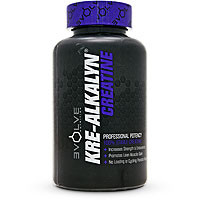 Nutrition Facts
Serving Size: 4 Capsules
Servings per Container: 30 (120 caps) / 15 (60 caps)

Amount per Serving
Energy
102kJ
Protein*
6g
Carbohydrate
0g
Total Fat
0g
Total Sodium
0mg
Creatine HCI
1000mg
Creatine Nitrate
800mg
Creatine Monohydrate
400mg
Creatine Ethyl Ester HCI
800mg
Glycine
1000mg
Taurine
200mg
Magnesium Chelate (20%)
300mg
Beta-Alanine
200mg
Alpha-Lipoic Acid
100mg
Bioperine (95% Piperine Extract)
5mg
* Protein calculation based on nitrogen content.
Ingredients
Allergen Warning: No common allergens have been added, but may contain traces of tree nuts, peanuts or fish.
Recommended products to use with this item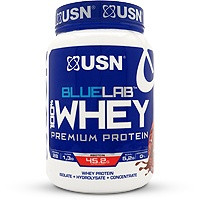 Directions
• Take 4 capsules with a glass of water 30 minutes before a workout.
• On non-training days take 4 capsules on an empty stomach first thing in the morning.
• Be sure to drink at least 2 to 3 liters of water per day while using this product.
Notice
Consult your physician before use if you suffer from a medical condition. Not recommended for pregnant/lactating women, and individuals under the age of 18. Do not exceed the recommended daily intake. Nutritional supplements should not replace a varied diet. Keep this product out of reach of young children.
Customer Reviews
Best product

Review by Mlombo

(28 September 2021)

Very effective

Good product

Review by Musaa

(23 November 2020)

Give me strong and workout

great gains and strength

Review by fisha

(3 July 2019)

Just had it few weeks but i have to say its awesome and gives good gains...1st timers and guys that just joined the gym scene you just have to try this...

always transforming

Review by big john

(20 October 2018)

I have tried this product and im getting big i had doubts before because its cheap now im happy that it works without any stomach cramps when taking it.

One of the best...

Review by Evaristo A.D Isaak (Eva)

(25 January 2018)

it makes me feel good in the first 2 weeks, want to use it again its just one of the best...

yeah its really really good, I mean it works. I'm happy to be who I am today

Review by George M

(15 March 2017)

I recommend you to get one or two for yourself too and see I am talking about

How did a man create a men's body?

Review by T.P Mof

(2 June 2015)

You will never know how beautiful your body is until you try CREA-X4. This product has what it takes 2 show you changes in a week. That only happens if you love n enjoy what you do. I makes you love gym more than before. Try it and see difference.

decent results

Review by squat killer

(26 November 2014)

Happy with the use of this product considering my goals just they are huge & the importance of drinking H2O goes without saying !

good only if use properly

Review by Mseshovich

(24 May 2014)

When using this product you have to fall in love with the taste of water because it sure does need a lot of water for it to kick it

...

Review by Crown

(2 December 2013)

The product doesn't give you a lot of muscle mass but improves strength in tons!!

Fantastic

Review by Swagger

(19 October 2013)

Its Absolutely amazing. Gave Me Rock Hard Muscles, Veiny Arms and a huge pump like never before n the gym. Doesn't have too much water retention like the powder form which is great and gets to work immediately. Saw great results within the first week of taking it and I recommend it to anyone out there.

Creatine X4

Review by Charlton

(12 October 2013)

Great product !! A lot of energy and helped me trough that view extra sets. It takes a wile to kick in to see the nice muscle gains!!

this product is jus insane ity makes your head go vavavooom yah its great

Review by cjp

(26 September 2013)

x4 is jus as good as any other product

great

Review by DEVAN

(24 July 2013)

still testing but helps giving me good results


great strength gains

Review by Martin

(23 June 2013)

First creatine I ever took, with good strength gains. Not a lot of visible muscle gains though. Overall descent when used with a lot of water

Great

Review by Andre

(3 June 2013)

This is a great product! The pump and gains were incredible! I will definitely use it again.

Good Start

Review by Rain

(31 January 2013)

I have used creatine a couple of times in the past to get back into fitness and shape. Along with USN NitroX i have had good gains in the gym and found i could push myself that much more. New capsules are a bit big though.

still testing

Review by Daniel

(27 January 2013)

Thus far , i have used up a bottle of this. Runs out quickly and can become expensive. So now, based on the other reviews, i am going to try powder. It was easy to take before a workout, no messy powder everywhere when still sleepy in the morning. Liked the idea of it being in capsules. Could feel the strength gains.

Good results

Review by blue

(6 December 2012)

One of the 1st that I tried, and I got good results... It also seems to last forever. One of the better products from USN

Fantastic

Review by Darien

(13 November 2012)

The first time i took this product i made all kinds on insane gains, weights i used increased, could pump out extra rep, and filled out my muscles like a dream. Sadly though the second tub wasn't as effective but that can be expected.

works good with a pure protien

Review by Guan

(21 October 2012)

Its not a overnight gainer but does its work and with a good pure protein shake it works even better.

Effective

Review by Wazza

(26 September 2012)

I found this product worked really well.

Great gains in strength!



Strength

Review by Corbz

(12 September 2012)

The main concept I get out of this product is more strength, less muscle gain, its more for getting a more effective gym workout, if size is needed creatine monohydrate is required!

Good but not great

Review by RJ

(3 September 2012)

This is a good product but in my personal opinion tablets are not as good as powder.

I used the tablets for 3 weeks and could definitely feel a bit of extra strength when taking it but did not see any gains in my size.

I have been using another brand of creatine powder and can definitely see more gains in size.,

Not effective

Review by Jonathan

(3 September 2012)

I am new to supplements especially using creatine as a strength enhancer and I have to say I was disappointed with this product. There were no clear gains in strength during my work outs and only slight lean muscle growth. I will not be trying it again, instead opting for a cheaper monohydrate like SSN.

Decent.

Review by Ryan

(11 August 2012)

Not as brilliant as the bottle claims, but a decent product nonetheless.

Great Creatine Supplement

Review by Ruan

(30 July 2012)

This is one crazy CREATINE (ETHYL ESTER) supplement! You really do gain a lot of strength from the first day of taking it. Be sure to drink a lot of water daily..if you want to gain a lot of size!Combine this product with a good Mass Builder too see the gains!

Great product!

Review by Kaavish

(5 July 2012)

I've been through 2 bottles of this. I mixed this with USN fast grow anabolic. Lost of extra energy through out the day...

Dope

Review by X

(1 July 2012)

I started using this product and I could feel the strength increase in the first week, It also increased muscle mass if taken as prescribed--Make sure to drink a lot of water to see its full effectiveness

a bit disapointed

Review by Lucas

(24 June 2012)

i bought this product thinking it would be better than regular creatine monohydrate, it wasn't. in my opinion the higher price is just not justified when compared to CMH

well done

Review by dryskie

(16 June 2012)

love it, it helps me do what i need to do in the gym and that is feel the burn!!! i will use it again.

Great

Review by Eben

(4 June 2012)

Worked very well for me, extra strength and longer endurance

Great if used properly

Review by Lee

(23 May 2012)

No taste.

If you train to muscle failure using this product, you will notice a good increase in strength by the time you finish the bottle. Just give your muscles enough rest between workouts and feed them some protein before bed.

Dissapointing

Review by Pieter

(13 May 2012)

No gains in size at all,but I can feel a little difference in strength..going to try ecdysterone will hopefully get better results

Very effective

Review by me

(30 April 2012)

Good gains in strength and size,feel more energetic especially if I take it before a rugby match

Good Product

Review by Dexter

(20 March 2012)

I've been on this for 3 weeks now. Definitely works, I can see some gains. Not big gains but I will get there on my fourth week. Big tabs but if you lubricate them with your tongue before swallowing it goes down easily. Incredible energy and pump if used 30 minutes prior to workout. For a beginner it is a great product . I however will switch to monohydrate Creapure from Muscle Works, when I'm done with the USN because of the higher creatine content and Price. Would recommend for beginners.

what can i say

Review by ME

(12 March 2012)

This is one of the best creatine products i have ever used strength results are showing and some nice lean increase in muscle mass remember the water

Decent

Review by Wasim

(22 February 2012)

Based on the price this product seems decent. Increased stamina not much though.Capsule are easier to swallow however i havent noticed any effects on muscle size. Probably the monohydrate version is better. A little dehydrating at first but seems to return to normal after a few days maybe product is no longer effective.

Friend use it

Review by Albert

(17 February 2012)

a friend of mine is using it and i can see an improvement on him. I also want to start using is to gain more muscle mass.

Best creatine supp in my opinion

Review by lance

(6 February 2012)

Great product, definitely works! Need to make the pills a bit smaller though

Exellent!

Review by David

(31 January 2012)

great product with minimal water retention. Had good gains in strength and size, by far the best creatine supplement i have used.

Amazing

Review by American muscle

(21 January 2012)

I used this product along with testo tribules the results...Amazing Creatine ethyl ester doesn't work as fast but works better for me..I used 4 pills a day and 7 tribules before bed with a little protein.

great

Review by SL

(15 December 2011)

Today I started the usn creatine x4 and from the beginning it was great I mean I had so much energy and strength and I could feel a general arm pump now there is a lot of good creatine products but most are insulin based. But a good product I started with was crea-pump which provide mostly a pump but little gains so I tried the creatine x4 and hey its the best creatine 4 me even though the pills are abit sizey but hey guess what those pills work wonders on strength and energy


Good

Review by Jaco

(27 November 2011)

Does what it needs to do without any bloat

That somthing extra

Review by Cornelius

(9 November 2011)

great product works well gives you that needed kick Energy levels are High and you get a good workout once you have taken them..

Creatine works

Review by Musawakhe

(4 August 2011)

I have been using this product and it really works after a week of taking it i could see changes, i started lifting more wait and i very was focus and motivated by the end of month i could see major changes in my chest, bicep and and shoulders all because of the strength that creatine gave me.

X4

Review by dryskie7

(26 July 2011)

love the product, i have increased my strength and weight with this product, and i am still upping everyday, get it for better body.

Best USN Product on the market

Review by B.B

(10 May 2011)

This is by far the best product from USN. The creatine X4 gives you much needed energy and focus and I see a big difference in my strength as well. It start working about 2 weeks but it is worth the wait.

Its very effective and also help with my muscle recovery.I can workout longer and harder with this product.

The only downside is the pills are a bit big but you get use to it after a while.

Value for money is top notch and I wouldn't go another day without this product.

Overall I give it a 9.5/10

Good energy.

Review by F.J

(13 March 2011)

I used this product for about 2 months and gained hugelly but the side effects are terrible I drank the recommended dose of 3litres of water every day but still dehydrated and ended up being in bed for 3days with Pains in my lower back(Kidneys). I immediately stopped usage. Since then been on pure creatine from usn and no side effects at all.And works better with better energy and power gains.

Good value for money

Review by Pierre

(13 March 2011)

Great state of the art technology Creatine, not a tough on the liver, kidneys and pancreas, because no insulin needed for absorption. Can feel results in the weights lifting which causes a rapid build in muscle volume. Very competitively priced too.

nothing special

Review by Larry

(17 December 2010)

Been using this for about a month now and it's effects aren't that noticeable in terms of energy, but then again it's just creatine with some added extras. It did keep me at a good strength level for a while but I rate monohydrate post workout and first thing in the morning would do just as good a job, if not better.

Let's wait and see

Review by Timothy

(22 November 2010)

I have just finished my first bottle of X4.

I have seen small changes while using this product. I did use another product while using X4 so I can't really say that this product works.

I did notice that when I pop X4 before my trail running I have a lot of energy to go further.

The pills however are very huge but not so much that it's difficult to swallow. I also do not like the taste of smell of the product.

I hope to see better gains after my second bottle.

Usn Creatine x4 works!

Review by use it or lose it

(4 November 2010)

Used it for 1 month! and wow the results is speaking for it self!! It gives you an increase in power from day 1 and gives u muscle build! Jap and an awsome feel good factor!

good

Review by Altus

(26 October 2010)

This product really works. got gains in muscle and HUGE gains in strength. Awesome product and works even better combined with USN Nitrox vigr.

Good

Review by Creatinator

(30 September 2010)

For what you pay for this product, it does the job. Would suggest using this as you will get good gains

Pretty Good

Review by Jonathan

(29 September 2010)

It's a quite nice beginner-intermediate supplement. Gave me good results and it's not so pricey. Helps me with motivation as well

felt change after stop using

Review by Andro

(14 September 2010)

I used this product and didnt feel any change until i stopped using it. Worked for me strength and muscle increases.

okay

Review by sK17

(10 September 2010)

its good but it only starts working after i started my second bottle.

Its decent for the price

Review by Bl1nd

(24 August 2010)

USN has its reputation in South Africa.

However, I did find these creatine tablets too big and hard to swallow.
I choked on one and threw up because they were so HUGE.

But results are good, I am a lot stronger now as the Creatine makes me pump out more weights and reps.

Having pills to swallow is more convenient than having to take plain old creatine powder ,but you pay the price.

So to summarize:

Resuls: 8/10
Easy of use: 4/10

I'd recommend rather taking All American EFX Kre-Alkalyn Creatine. Delivers better results than USN but its a bit more expensive.


Convenient product

Review by Jaco

(16 June 2010)

This product is really convenient. It works well and is quick to take. I would however stick to the monohydrate powder

Ok

Review by Lester

(8 June 2010)

This is a good creatine to use if you don't want to spend to much on your supplements. It works, but not as well as more expensive products.
I would suggest rather buying a pre-workout drink that has creatine in it.

Great Product

Review by Jesse

(27 May 2010)

I used this product over 2 months this is a great product to use while gyming
its easy to use and improvements were seen

Good

Review by LPP

(22 May 2010)

This was my first supplement! Found it good, got huge strength gains! Will be using this again

nice

Review by Alheit

(5 May 2010)

Used it once, had a nice burn in my chest!!Can feel it working. It has everything you need, no unnecessary fancy stuff. Nice once USN!!

good one

Review by Alheit

(14 July 2009)

It works and its cheap, will defiantly buy it again!