Product Info
USN Diet Fuel Vegan is a low sugar, high protein and fibre plant-based nutrition shake.
USN's Diet Fuel meal replacement shake has been around for many years assisting weight management goals.
With the increased awareness of plant-based nutrition USN have launched a Vegan version of their best selling shake.
Made with a blend of Rice, Pea and Soy Isolate protein to provide a comprehensive amino acid profile. Each 45 grams serving has 20 grams protein to build and maintain lean muscle.
This is a low glycaemic nutrition shake with only 6.4 grams of glycaemic carbohydrates per serving making this and ideal weight management shake when quality whole-food is not available.
To increase satiation and keep you feeling fuller for longer a generous amount of fibre has been added which also promotes healthy bowl movement.
USN Diet Fuel Vegan has been fortified with vitamins and minerals to give you a comprehensive nutritional shake to support your lifestyle and weight management goals.
Related Products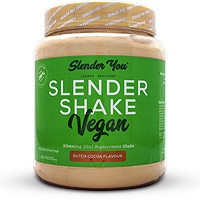 Nutrition Facts
Serving Size: Serving Size : approx 2 Scoops (45 grams)
Servings per Container: 15

Amount Per Serving
%NRV
Energy
664 kj
Protein
20,8 g
37%
Glycaemic Carbohydrate
6,4 g
Of Which Total Sugar #
1,0 g
Total Fat
3,1 g
Of Which Saturated
0,8 g
Cholesterol
0 mg
Dietary Fibre **
3,8 g
Novel Fibre ***
1,5 g
Total Sodium
383 mg
Potassium
217 mg
Vitamin B1
0,1 mg
6%
Vitamin B6
0,1 mg
5%
Vitamin E
0,7 mgTE
5%
Calcium
198 mg
15%
Chromium
32 µg
90%
Iron
7,0 mg
39%
Magnesium
215 mg
51%
Manganese
0,7 mg
30%
Phosphorus
205 mg
16%
Zinc
2,0 mg
18%
Taurine
1 500 mg
N-Acetyl-L-Carnitine
200 mg
Garcinia Cambogia Extract (60 % Hca)
200 mg
Glycaemic Index
Low
*%Nutrient Reference Values (Nrvs) For Individuals 4 Years & Older (2010)
**AOAC 985.29 Method Of Analysis
***AOAC 997.08 Method Of Analysis
#Mostly Intrinsic Daily Sugar
Ingredients
Vegan Diet Fuel Protein Blend (Rice protein, Pea protein, Soy protein isolate), Maltodextrin (Traditional and lower GI version), Cocoa powder, Clean Cream™ (High Oleic Sunflower Oil, Tapioca Starch – modified, Tapioca Dextrin, Flavouring, D-Alpha Tocopherols), Flavouring, Inulin, Taurine, Anti,caking agent, Tricalcium phosphate, Magnesium oxide, Sodium chloride, Garcinia cambogia extract (60 % HCA), N-acetyl-L-carnitine HCl, Stabilisers, Polydextrose, Sunflower lecithin, Non-nutritive sweetener (Sucralose), Potassium chloride, Chromium picolinate.
ALLERGEN INFORMATION
Contains soy.
Manufactured in a facility that processes (may contain traces of) Gluten (Oats), Fish, Nuts (Peanuts) and Cow's milk (Whey and Milk Protein).
Recommended products to use with this item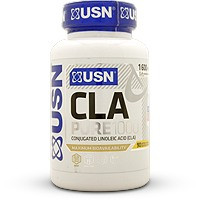 Directions
• As a nutritional supplement, add ± 2 scoops (45 grams) to 250-350 ml cold water or plant milk and blend or shake in a hand held shaker for about 30 seconds.
• Have 1 to 3 servings daily as snacks in-between meals, or as light meal (servings may be halved).
Notice
Consult your doctor prior to use, especially if you have a medical condition. Not recommended for pregnant/Lactating women or individuals under the age of 18. It is important to drink at least 10-12 glasses of water per day. Do not exceed the recommended daily intake. This product should not replace a varied, balanced diet and a healthy lifestyle.