Product Info
USN Keto Fat Burner contains a combination of exogenous ketones and stimulants to fuel your ketogenic lifestyle.
This weight management product has been formulated with 3 key patented ingredients.
Ketones
The first of the patented ingredients is goBHB® which provides exogenous ketones.
While on a low-carb diet the liver converts fats into ketones to serve as an alternative energy source for the brain, heart and muscles.
Supplementing with ketones may assist in providing an energy source, especially transitioning over to a ketogenic lifestyle.
Energy and Mood
TeaCrine® is a stimulant that provides an increase in energy but without the unwanted 'crash' some users report after taking caffeine-based products.
The effects of TeaCrine® last longer than traditional caffeine, with users noticing an improvement in overall mood whilst taking TeaCrine®.
Reviewing the formulation Keto Fat Burner, USN have addressed all the aspects of a Keto-based fitness lifestyle.
Using quality patented ingredients, USN has delivered an outstanding product for Keto individuals looking to improve their workout performance and overall fitness goals.
Related Products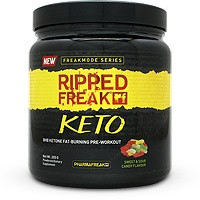 Nutrition Facts
Serving Size: Serving Size : 3 Capsule
Servings per Container: 30

Amount Per Serving
*%NRV
goBHB® (Calcium Beta - Hydroxybutyrate, Sodium Beta - Hydroxybutyrate, Magnesium Beta - Hydroxybutyrate)
1000 mg
Caffeine Anhydrous
200 mg
Potassium (as Potassium Chloride)
200 mg
TeaCrine®
100 mg
Paradoxine® Grains of Paradise (Aframomum melegueta) seed extract (12,5 % 6 - Paradol)
40 mg
Chromium (from Chromium Picolinate)
100 ug
286%
*%Nutrient Reference Values (NRVs) for individuals 4 years & older (2010)
Ingredients
Sugar Free, Vegi Capsules
Recommended products to use with this item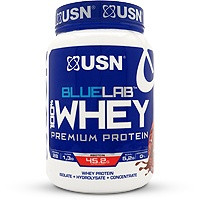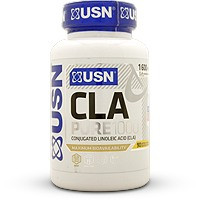 Directions
• As a dietary supplements take 1 to 3 capsules 1-2 times daily.
• Take first dosage on an empty stomach in the morning (ideally 30 minutes before exercise) and a second dosage 30 minutes prior to a light lunch.
• Start with 1-2 capsules to assess tolerance and increase dosage to a maximum of 3 capsules (full dosage) as tolerated (maximum of capsules per day).
• Take USN® KETO FAT BURN for 5 consecutive days of the week and stop use for 2 days before continuing again.
Notice
No suitable for use after 4pm. Do not exceed recommended daily dosage.