Product Info
Nutritech Nuke Pump is a stimulant-free preworkout designed for a performance boost and intense pumps during your workout.
Take A Stim Break
Most preworkouts contain 150 – 300 mg of caffeine per serving. This is the energy kick and mental focus used to drive mind-blowing workout sessions.
Over time athletes develop a tolerance to high doses of caffeine meaning they need to take more to get the same effect, which is not recommended as too high levels of caffeine can have the opposite effect of a great workout.
We always recommend that athletes take a break from using stimulant-based preworkouts for about 4 – 6 weeks to desensitize their caffeine tolerance levels and give their adrenal glands a break.
Stimulant Free
Enter a new breed of stimulant-free preworkouts designed to increase workout performance by enhancing nitric oxide and blood flow.
Vasodilation or the 'expanding' of blood vessels allows for more nutrient and oxygen rich blood to circulate through your body and improves muscle recovery after your training.
Complete Product
Nutritech Nuke Pump is formulated with all the ingredients and the full recommended dosage used to create vein-popping muscle pumps.
This is the perfect product for athletes to take a break from stimulant-based preworkouts and still get a workout performance boost.
Related Products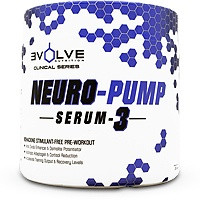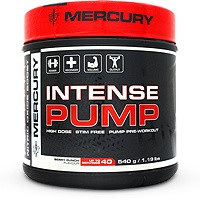 Nutrition Facts
Serving Size: Serving Size : 1 Scoop (8 grams)
Servings per Container: 30

Amount Per Serving
%NRV*
Energy
8 kJ
-
Energy
2 kCal
-
Protein
0 g
-
Carbohydrate
0,5 g
-
of whichsaturated fat
0 g
-
Total Fat
0 g
-
of which saturated fat
0 g
-
Dietary Fibre
0 g
-
NUKE PUMP FORMULA
L-Citrulline Malate
3000 mg
-
Beta- Alanine
2000 mg
-
Glycerol Powder 65%
1500 mg
-
Beta Vulgaris [Beet Root]
500 mg
-
Niacin (Niacinamide)
25 mg
-
VITAMINS, MINERALS & ELECTROLYTES
Vitamin B1
1,2 mg
100%
Vitamin B2
1,3 mg
100%
Vitamin B3
16 mg
100%
Vitamin B6
1,7 mg
100%
Vitamin B12
2,4 mg
100%
Pantothenic acid
5 mg
100%
Folic acid
400 mg
100%
D-Biotin
30 mcg
100%
Calcium Phosphate
200 mg
-
*NRV: South African nutrient reference values for individuals 4 years and older
Ingredients
Citric Acid, Malic Acid, Flavour, Silicon Dioxide, Xanthan gum, Stevia
ALLERGEN INFORMATION
Contains: No common allergens
Manufactured in a facility that uses eggs, dairy, soy, wheat (gluten) and nuts.
Recommended products to use with this item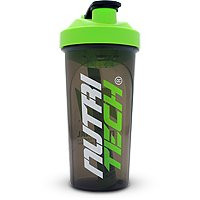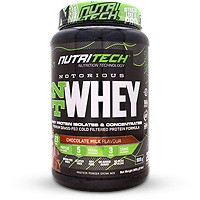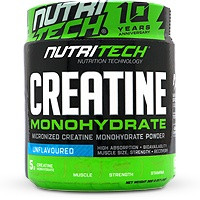 Directions
• Mix 1-2 scoops with 250-500ml of water in a shaker.
• Shake thoroughly and drink 20 to 30 minutes prior to workout, on an empty stomach take half a serving.
Notice
This unregistered medicine has not been evaluated by the SAHPRA for its quality, safety or intended use. This medicine is not intended to diagnose, treat, cure or prevent any disease. Consult your doctor prior to using this product especially if you have any suspected or known medical condition. Do not exceed recommended daily intake. Dietary supplements should not replace a proper diet.
Customer Reviews
No Effect

Review by CMM

(6 May 2022)

Unfortunately, I didn't feel an effect. I do drink strong coffee (2-3cups a day). Might that have had an effect? (Or lack thereof)

Good pump and focus

Review by Ray

(31 May 2021)

I have used a bunch of pre-workouts, this is great for the price you pay!

Did not work for me

Review by Mike

(2 February 2021)

I am disappointed with this product. It did not work for me and at all.