Product Info
NPL Creatine HCL is a concentrated creatine for muscle growth and endurance.
Build More Lean Muscle
Athletes have used creatine for many years to improve workout performance and lean muscle.
Growth is achieved by increasing muscle cell volume by hydrating it with water which causes an anabolic response.
Become Stronger For Your Workouts
Strength during your training is increased by saturating your muscles with a high energy compound called creatine phosphate.
This is needed when doing explosive power movements such as weight training.
Quicker Recovery Time
Recovery time is shortened by the same energy compound which is 'recycled' quicker, topping up your energy reserves sooner giving you more endurance.
Perfect Stimulant-Free Alternative
This is a perfect caffeine-free alternative to pre-workout products, especially if you train at night with the pre-workout interrupting your sleep because of the caffeine content.
Faster Results
With no loading phase necessary and taken approximately 15 minutes before your gym session this is perfect if you want an almost immediate performance boost but without the stimulants.
Cost Saving
NPL Creatine HCL is available in 30 servings each dose provides a full 3 grams of Creatine HCL with Bioperine added for maximum absorption.
This workout performance booster is an inexpensive and valuable muscle builder that no athlete should train without.
Nutrition Facts
Serving Size: 4 Capsules
Servings per Container: 30

Amount Per Serving
% Daily Value
Creatine HCL
3000 mg
Bioperine (95% Piperine Extract)
5 mg
NRV - Not Established
Ingredients
Creatine HCL, Bioperine (95% Piperine Extract)
Other Ingredients: Gelatine, Magnesium Stearate, Silica.
Allergen Information
None know.
This product is manufactured in a facility that uses materials containing Milk, Wheat, Egg, Fish, Peanut, Shellfish and Tree Nuts.
Recommended products to use with this item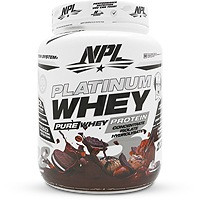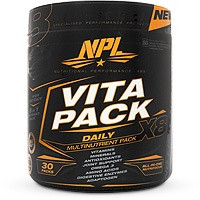 Directions
• Take 4 capsules with 250ml of water.
• Use 15 – 20 minutes before your workout.
• On non-training days take 4 capsules on an empty stomach first thing in the morning.
• Be sure to drink at least 2 to 3 litres of water per day while using this product.
Notice
Consult your doctor prior to use. Not intended for use by persons under the age of 18. Do not use if you are pregnant or nursing unless prescribed by a sports physician / dietitian. Maintain an adequate state of hydration during use.
Customer Reviews
Good product

Review by Nick

(22 June 2019)

Its gives me a lot of energy. So far this is the best product that i ever tried....supaa!

My pre training option

Review by Ryan

(8 April 2016)

I can't handle the caffeine in normal preworkouts. This is a excellent replacement which gives me strength and stamina. Price is great. Will buy again.

Power in your pocket

Review by Lawrence

(21 February 2016)

This gave me strength during my workout. Even my training partner asked what I was using .. lol. Nice one NPL. Do struggle with the 4 caps per serving though. How about a powdered version like the old con-crete?