Product Info
NPL Test Charge is the ultimate natural testosterone stimulator for increased performance and muscle development.
Testosterone Levels Are Important
Testosterone plays an important role in men. It's what gives us strength, energy, muscle and keeps fat away.
As we age, stress, lifestyle choices like smoking and environmental factors may all contribute to a man's declining testosterone levels
Over-trained Athletes
Athletes who train excessively hard may also experience decreased testosterone levels due to the physical load placed on their bodies from over-training.
Lifting Weights Increases Levels
Options for increasing your levels are to start a weight training program if you currently don't train, improve your lifestyle habits and reduce stress.
Stimulate Production
To further assist a testosterone booster may work with your body to help stimulate natural production. In no way does it replace production.
Great Formulation
At the time of this review we think that this is one of the best formulated, locally produced boosters on the market. It contains the correct dosages of all the well studied ingredients.
ZMA, Tribulus terrestris and Fenugreek are herbal extracts, vitamins and minerals to assist with natural test production.
Chrysin X and Saw Palmetto prevent the conversion of free testosterone to estrogen which is a hormone predominant in females.
NPL Test Charge is a well formulated test enhancer that will support your strength and lean muscle at an affordable price.
Related Products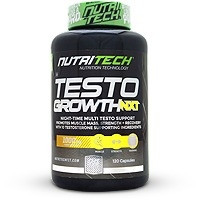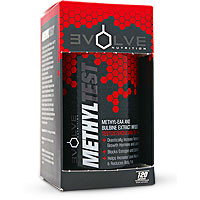 Nutrition Facts
Serving Size: 4 Capsules
Servings per Container: 30

Amount Per Serving
% NRV *
ZMA (Zinc-Magnesium Aspartate)
of which
Magnesium (as magnesium aspartate)
450 mg
Zinc (as mono-L-methionine and aspartate)
30 mg
Vitamin B6 (as pyridoxine HCI)
10.5 mg
Tribulus Terrestris
1200 mg
Fenugreek
1400 mg
Stinging Nettle Extract
100 mg
Chrysin X
50 mg
Saw Palmetto
100 mg
NRV - Not Established
Ingredients
Fenugreek, Tribulus Terrestris, ZMA (Zinc, Magnesium, Vitamin B6), Stinging Nettle Extract, Chrysin X, Saw Palmetto.
Other Ingredients: Gelatine, Magnesium Stearate, Silica.
Allergen Warning: None known.
This product is manufactured in a facility that uses materials containing milk, wheat, egg, fish, peanut, shellfish and tree nuts.
Recommended products to use with this item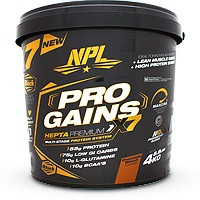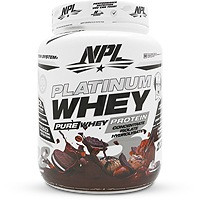 Directions
• Take 4 capsules before bed.
• Serious athletes may consider an additional 4 capsules prior to training.
• Use for cycles lasting 6-8 weeks.
• Discontinue use for 2-4 weeks before repeating the cycle.
• Alternatively use as directed by your health and fitness advisor.
Notice
Consult your doctor prior to use. Not intended for use by persons under the age of 18. Do not use if you are pregnant or nursing unless prescribed by a sports physician/dietition. Maintain an adequate state of hydration during use.
Customer Reviews
3 time on it/ best for fat loss and libido up

Review by Dr. Nafario

(27 May 2021)

3rd time using it. fat loss restarted after it had stopped. libido is up and that is a great side effect. less fat around the thighs and increased strength training tolerance

Hair loss and libido down

Review by Sheldon

(28 March 2020)

I saw some gains but libido went down and I experienced hair loss.

Great Test Booster!

Review by JJ

(4 December 2019)

This is a great Test Booster. You just need to give it time after 3 weeks it really starts to kick it after 2 bottles I have had good gains and less fat around my waist. I am very impressed with this Test booster

Great Test Booster just give it time

Review by GymRat

(3 December 2019)

This product really worked well for me. You just need to give it time to kick in after 2 bottles I had good gains and also lost some fat around my waist.

Fat Loss and Lean Muscle Growth

Review by DeanC

(10 April 2019)

This is an awesome product! It helped me to decrease my fat percentage while preserving lean muscle!

Libido down

Review by Cc

(28 November 2018)

It effected my libido...how do I flush this product out

Not working for me. Libido down

Review by Libido

(28 July 2018)

Product not working for me . Libido down.

Grow muscle

Review by Vinny

(12 November 2017)

I have used the product before, trust me it really works. I got asked if I'm on juice!
The greatest advice I can give you while you are using this product is diet correctly and you will see faster results.

The key to success is consistency.

bad product

Review by jub jub

(9 July 2016)

i used this for a month now, non strenght no muscles no lobido. suxxxxx

After 3 weeks

Review by Brad

(8 April 2016)

Been using this for a bit more than 3 weeks. The thing I noticed the most is my libido went up and a slight improvement in strength. I have lost fat, especially around my waist, so happy with that. Generally good product. Let's see what happens after 6 weeks.