Product Info
PharmaFreak Ripped Freak 2.0 is a hybrid fat burner to support healthy fat loss.
Clinically Studied Ingredients
The company boasts that they have used nothing but clinically validated doses of all the active ingredients.
Included are two rarely used ingredients which offer unique fat burning properties.
Multiple Fat Attack
Being a hybrid fat burner it attacks fat through multiple pathways in your body.
One mechanism is that it supports the release of norepinephrine and epinephrine which are both fat burning hormones.
More Energy For Your Workouts
For increased energy each serving contains 189 mg Caffeine.
Small Serving Size
All of the fat burning ingredients come in a convenient 1 capsule serving which is taken with breakfast and another at lunch.
International Popularity
Available in 60 servings Ripped Freak 2.0 offers excellent value for an imported product which has received positive reviews both locally and internationally.
Nutrition Facts
Serving Size: 1 Capsule
Servings per Container: 60

Amount Per Serving
NRV
Thiamine (as Thiamine mononitrate)
0.375 mg
31%
Riboflavin
0.425 mg
33%
Niacin (as Niacinimide)
5 mg
31%
Vitamin B6 (as Pyridoxine Hydrochloride)
0.5 mg
29%
Folate
100 mcg
25%
Vitamin B12 (as Methylcobalamin)
1.5 mcg
63%
Biotin
75 mcg
250%
Pantothenic Acid (as Calcium D-pantothenate)
2.5 mg
50%
SINETROL® Fat-Shredding Technology™
450 mg
Grapefruit (Citrus paradisi, Fruit peel)
270 mg
*
Guarana (Paullinia cupana,Seed)
90 mg
*
Sweet Orange (Citrus sinensis, Fruit peel)
67.5 mg
*
Blood Orange (Citrus sinensis, Fruit peel)
22.5 mg
*
Caffeine (1,3,7-Trimethylxanthine)
189 mg
*
Grains of Paradise/Guinea pepper (Aframomum melegueta, Seed)
40 mg
*
* Daily Values not established.
Ingredients
Other Ingredients: Gelatin, Magnesium Stearate.
Recommended products to use with this item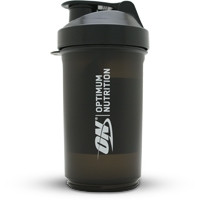 Directions
As a dietary supplement, adults take 1 capsule twice daily (e.g.1 capsule with breakfast and 1 capsule with lunch).
Drink at least ten 8-ouce glasses of water daily.
For maximum results, combine with a healthy diet and exercise program.
Notice
KEEP OUT OF REACH OF CHILDREN. DO NOT EXCEED 2 CAPSULES IN A 24-HOUR PERIOD AND DO NOT TAKE WITHIN 6 HOURS BEFORE BEDTIME.
Not for use by those who are sensitive to stimulants, such as caffeine. Use at your own risk. Consult a physician before using this product if you have a medical condition, if you require surgery, or if you are taking prescription or over-the-counter medication. Not intended for persons under 18 years of age. Do not use if you are pregnant or nursing. One serving of this product (1 capsule) contains about as much caffeine as two 8-ounce cups of coffee and should not be taken by individuals wishing to eliminate caffeine from their diet. Do not use with caffeine-containing medications, foods and beverages, because too much caffeine may cause nervousness, irritability, sleeplessness and occasionally rapid heartbeat.
Customer Reviews
Excellent

Review by Lovely

(14 January 2021)

Energy level is excellent, be it on empty stomach with morning workout or evening gym classes. This Sinetrol is a fat destroyer, definitely better than the original pill.

I like it!

Review by honey_bee

(30 March 2020)

For me the energy is great. No funny feel or crash. I have plenty for my workout in the morning. Almost finished and have lost almost 2 kg in 4 weeks. Mental focus was lovely.

Not for me

Review by Dondada

(22 February 2020)

My first fat burner and definitely my last. After taking it two days in a row I experienced psychotic episodes and anxiety so I had to stop taking it. Only read about these side effects afterwards. Fat burners are definitely not for me.