Product Info
PharmaFreak Ripped Freak is a hybrid fat burner to support healthy fat loss.
Clinically Studied Ingredients
The company boasts that they have used nothing but clinically validated doses of all the active ingredients.
Included are two rarely used ingredients which offer unique fat burning properties.
Multiple Fat Attack
Being a hybrid fat burner it attacks fat through multiple pathways in your body.
One mechanism is that it supports the release of norepinephrine and epinephrine which are both fat burning hormones.
More Energy For Your Workouts
For increased energy each serving contains approximately 273 mg of Caffeine, Green Tea Leaf Extract and one of the unique ingredients Olive Leaf Extract.
Fat Burning Heat
When using the product you may notice that you feel warmer. This is a result of the Sweet Red Pepper Extract increasing oxygen consumption and dispersing energy as heat during exercise and rest.
Small Serving Size
All of the fat burning ingredients come in a convenient 1 capsule serving which is taken first thing in the morning.
International Popularity
Available in 60 servings Ripped Freak offers excellent value for an imported product which has received positive reviews both locally and internationally.
Nutrition Facts
Serving Size: 1 Capsule
Servings per Container: 60

Amount Per Serving
NRV
PROPRIETARY RIPPED FREAK COMPLEX
400 mg
Caffeine (1,3,7-trimethyl-1H-purine-2,6(3H,7H)-dione)
*
Green Tea Leaf Extract (Camellia sinensisI)
*
Olive Leaf Extract (Olea europaea)
*
Green Coffee Bean Extract (Capsicum annum) (fruit)
*
CH-19 Sweet Red Pepper Extract (Capsicum annum) (fruit)
200 mg
*
RASPBERRY KETONE COMPLEX
167 mg
Raspberry Ketone (4-(4-Hydroxyphenyl)-2-methyl ethyl ketone)
*
Gallic Acid (3,4,5-trihydroxybenzoate)
*
* Daily Values not established.
Ingredients
Other Ingredients: gelatin, magnesium stearate.
Recommended products to use with this item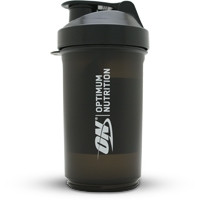 Directions
• Take 1 capsule with 240 ml of water on an empty stomach.
• An optional second serving (1 capsule) can be taken early afternoon on an empty stomach at least 30 minutes before you eat a meal.
• Never take more than 2 capsules daily.
• A capsule should be taken first thing in the morning before breakfast.
• On workout days, take 1 capsule 30-60 minutes before your workout.
• For maximum results, combine with a healthy diet and a hardcore training program.
Notice
KEEP OUT OF REACH OF CHILDREN. DO NOT EXCEED 2 CAPSULES IN A 24-HOUR PERIOD AND DO NOT TAKE WITHIN 6 HOURS BEFORE BEDTIME.
Not for use by those who are sensitive to stimulants, such as caffeine. Use at your own risk. Consult a physician before using this product if you have a medical condition, if you require surgery, or if you are taking prescription or over-the-counter medication. Not intended for persons under 18 years of age. Do not use if you are pregnant or nursing. One serving of this product (1 capsule) contains about as much caffeine as three 240 ml cups of coffee and should not be taken by individuals wishing to eliminate caffeine from their diet. Do not use with caffeine-containing medications, foods and beverages, because too much caffeine may cause nervousness, irritability, sleeplessness and occasionally rapid heartbeat.
Customer Reviews
Not as effective

Review by Whistler

(6 April 2018)

I started using RF 3 weeks ago. Since then I gained 4kg. And not just muscle as my clothes fit worse. I have been losing weight the past 6 months due to gym and low card diet. I do cheat on my diet but never to bad. I did not change anything when starting the product as I was already shedding kg's and surely this would only assist. I was wrong! not sure if I am going to continue the product. Scared to stop and wasted money but also scared to continue and keep picking up kg's.

Lost 10 kg in a month

Review by Sandy

(13 December 2017)

No side effects only took 1 pill a day

Super Product

Review by Ripped One

(29 November 2017)

I used the product for 1 week and cut 5kilos doing 2 hours cardio in combination with 1 pill a day.

Best Fat Burner on the Market!

Review by Renzo

(4 July 2016)

Dieting was less strict than usual but still got leaner with this than with any fat burner! Very thermogenic, great effects.

Over stimulating

Review by Jayne

(22 May 2016)

I had done substantial research around this product before buying it - and chose it because it was not as "aggressive" as other Fat Burners. Must be that I am more sensitive than I thought, but I have been having non stop heart palpitations for the past two days, since I started the product.

Granted my workout sessions were greatly improved! But the dizziness spells and increased heart rate is just not worth it for me unfortunately. Which made this a very expensive product to have to throw away :(

did see results

Review by super_girl

(11 April 2016)

this product worked for me. got lots of energy, only did 1 capsule per day. box lasted 2 months, which does bring the heavy price tag down. after 2 months I lost 6 kgs. can recommend.

The price is pretty steep

Review by Great product

(14 January 2016)

I saw great results while using ripped freak. I started seeing more definition within the first month. The price is very steep but the results are great!