Product Info
The Ultimate Fat Burning Pak!
Whether you're preparing for a show or just trying to get in top condition, you need the raw power of Universal Nutrition Animal Cuts. Athletes need to tackle numerous issues in order to achieve maximum cuts and separations: fat loss, water retention, thyroid function, insulin sensitivity and the like. Only Animal Cuts is guaranteed to address all of your weight-loss and definition needs. Animal Cuts is comprehensive. Every day, for 21 consecutive days, you'll get nearly 7400 milligrams of pure fat shredding power take from 28 key ingredients. If you're competing tomorrow, then you need Animal Cuts today.
Functional Benefits:
• Enhance thermogenesis
• Increase lipolysis
• Promote diuresis
• Improve insulin function
• Reduce carb cravings
• Regulate thyroid hormones
• Enhance brain function
• Extra energy
One Animal Cuts tin contains 42 packs / servings.
Nutrition Facts
Servings Per Container: 42

Amount Per Serving
% DV
Thermogenic Complex
750mg
Caffeine Anhydrous
*
Kola Nut
*
Guarana
*
Yerba Mate
*
Raspberry Ketones
*
Coleus Forskohlii
*
Evodiamine
*
Metabolic Complex
750mg
Green Tea Extract (98% polyphenols/45% EGCG)
*
Oolong Tea Extract (50% polyphenols)
*
Black Tea Extract (50% polyphennols)
*
White Tea Extract (90% polyphenols)
*
Thyroid Complex
350mg
L-Tyrosine
*
Olive Leaf Extract (15% oleuropein)
*
Guggul (2.5% guggulsterones)
*
Diuretic Complex
800mg
Dandelion Extract (taraxol, taraxerol)
*
Uva Ursi Extract (arbutin, methyl-arbutin)
*
Hydrangea Root
*
Buchu Leaf
*
Juniper Berrry Fruit
*
Celery Seed
*
Nootropic Complex
500mg
DMAE (dimethylaminoethanol)
Bacopa Monniera (bacopasides A & B)
ß-Phenylethylamine (ß-PEA)
Xanthinol Nicotinate
Huperzine A
Cortisol Inhibiting Complex
300mg
Ashwangandha Extract (1.5% withanolides)
Rhodiola Rosea (rosavins)
SerinAid
Magnolia Bark Extract
CCK Inhibiting Complex
300mg
Cha-de-bugre
Hoodia Gordonii
Jojoba Seed Extract (simmondsin)
Bioavailability Complex
500mg
Ginger Root (gingerols, shogaols)
Cayenne
Grapefruit (6,7-Dihydroxybergamottin)
Quercetin
Naringin (citrus)
Bioperine
Ingredients
Other Ingredients: Gelatin, dicalcium phosphate, microcrystalline cellulose, magnesium stearate, stearic acid, titanium dioxide, FD&C blue #1, FD&C red #40, FD&C yellow #6, FD&C red #3, FD&C yellow #5. Made in a GMP facility that uses milk, soy, egg, peanuts.
Recommended products to use with this item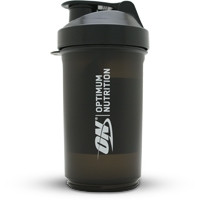 Directions
• Take 1 Animal Cuts pack in the morning and a second pack in the afternoon on an empty stomach every day for three consecutive weeks
• Follow a cycle consisting of three weeks "on" and one week "off" until you reach your goals
Notice
NOT RECOMMENDED FOR INDIVIDUALS UNDER THE AGE OF 18.
Do not use if pregnant or nursing. Consult a physician if you have heart disease, lung conditions, thyroid disease, diabetes, high blood presure, a psychiatric condition, glaucoma, prostate enlargement. If you are highly senstive to caffeine or caffeine derivatives do not use this product. This product is not intended to diagnose, treat, cure or prevent disease.
Customer Reviews
Universal

Review by Fay

(5 December 2018)

Well,
this is my 3rd day taking this product,

my energy levels at the gym are crazy ,previously i could not run on the treadmill for more than 10 mins at a time, yesterday i did 30 minutes of non stop running,

got to the weight section and i was literally a beast up in there, lifting weight heavier than i usually do,

this product is crazy

the one issue is that it just give me a medium tummy issue,
i feel like this is going to work for me as i feel it.


i have tried many products and nothing really worked.

this is definitely the one.

thanks to universal.

Stick To The Script

Review by Drew Powers

(1 November 2018)

As long as you abide to your calorie deficit, feeding your body the correct nutrition and train aggressively (as one should), this product will take you the extra mile that many fat burners can't.

brilliant

Review by khan

(8 February 2017)

Excellent
Works very well if adhering to diet and proper exercise plan
40 kg in 5 months

poor

Review by billy

(24 August 2015)

poor

Impressed

Review by Julz

(3 February 2015)

On 3rd day only.

Recommended by a colleague, already lost 1.3kg.

Not sure if this is "water weight" or actual fat loss just yet but definitely impressed already.

Mix with intense cardio, weights and proper diet and you're gonna see some change..

train like an animal

Review by scotcher

(17 July 2014)

This product is great, gets u really ripped if u workout 5hrs a day.say goodbye to water weight

DISAPPOINTED

Review by Lizani

(20 March 2014)

This was by fat my biggest splurge and I totally regret it. I could've bought a high quality protein instead! The only thing i did do for me was get rid of the bloating/water weight. The scales didn't drop neither did I lose fat. I train rigorously twice a day, but my diet has been lacking (even so, I've reached great results with USP Labs even without diet being on point). I wasted my money and time in taking all those pills. No real side effects, maybe just the after taste.

Giving it a go

Review by Riddick

(28 October 2013)

Just started my 21 day journey,will be back in three weeks to update but im so damn excited ...Beast mode "ON"

fat melting

Review by Iron_Man

(12 July 2013)

Its pricey - consider that you getting a 4 way fat melting product. Now its seems well worth the price over a 8 week period.
No stomach burns, not edgy, no accelerated heart rate.
definite addition to the regime.PS you need to do your part - cardio & smart eating.

Taste bad

Review by MnM

(20 May 2013)

No doubt this works great - better than anything else - but the taste is really bad as well as the smell. Almost finished with second week, lost 5 kg but wondering if this taste and smell is worth it.

Great product

Review by sirk

(20 May 2013)

After the second week I saw changes to my body got an overall dry look . Great product and very consumer friendly

great product

Review by johan

(22 February 2013)

Amazing product, bought a tin 3 weeks ago just finished yesterday. Amazing energy after you take it in the morning!! Gives me non stop motivation in gym. Only bad thing for me was that it was rough on my sleep patterns. Caused a bit of insomnia now and then (which I never had before) and rapid heart beat feels amazing during the day !!

Effective

Review by Erich

(14 February 2013)

Good product. Helps with that difficult to reduce spots and you can feel each pack having effect. High price, but high results when used with proper eat plan and training.

really works

Review by Yusuf

(26 November 2012)

This product really works and if you follow a good diet and train well you will see the best results with this product

AWESOME

Review by Paulo

(16 September 2012)

Best complete fat incinerating pack EVER!
The only one worth using

effective

Review by Ivan

(12 September 2012)

Shows results within a few days. Take it properly and train hard and you are bound to see results. Definitely the best cutting supplement i have used, it's quick and effective.

great

Review by dwane

(25 April 2012)

great product expensive but it works.Dont buy cheap rubbish cause end of the day you be buying more n more of it to get to where u want.Most expensive products do work 94% of them work

cuts

Review by tiaan

(12 March 2012)

i have only been using CUTS for 2 weeks and ,so far I've seen great results, however I am also on a very strict diet and training hard on my way to a 8 pack

Maintenance

Review by V8-xxxL

(6 March 2012)

I've always been slightly overweight, using this with a strict diet, you'll definitely see results, great product, terrible after taste, just became a little too expensive to carry on, but if you're able, you'll find you're self pleased with the results.

Excellent

Review by Boiky

(10 January 2012)

I 'm going for the second time. just noticing six pack already. if you dont feel well about your weight and body please go for this product. you will never find this type of product anywhere. thank you universal

love it

Review by Mr T

(3 January 2012)

I love this product but not the price! Great results lost allot of weight using it while on a strict exercise plan

Not as great as advertised

Review by Ari

(31 December 2011)

Used a tub of this and wasn't that impressed with the result for the cost of the product

Good...but its not all that

Review by Dean

(8 December 2011)

I have just finished my 3 weeks on animal cuts and I have lost a lot of fat. However I think I would need to go on it again for me to see the results that I really want. The problem with that is the price. I think there are other product out there that are cheaper and would give me the same results. Don't get me wrong it works but I don't think its value for money.

Honestly worth the money

Review by Freddie

(8 November 2011)

Not cheap by any means and 9 capsules twice a day sucks.Gave me hectic heart burn and a very bad "peppery" kind of after taste which makes me want to puke every time......but I can honestly say this is a supplement/fat burner that actually works.Have lost 2kg in 5 days without changing my diet or exercise program.

I'm expecting to see very good results after the 21 day cycle, I would def buy this again and recommend it to anyone who has a few extra kg's they want to loose.

Great product

Review by Charlton

(8 October 2011)

Great product but very expensive

Eh - Ok

Review by Jared

(20 June 2011)

I did ok on this stuff, but I saw and felt more on with Ripped Hardcore. Maybe I am caffeine immune by now though.

Water loss

Review by Peter j

(14 February 2011)

great product for those looking to shed water weight, diet and exercise must be 100% to reveal the power of animal cuts. its a good product for those wishing to eliminate the last few pounds and for those preping for a contest.

Epic Product

Review by khonani

(4 January 2011)

This is surely worth the premium you pay compared to other products, this got ripped after a double cycle and 8 weeks, with the aid of a strict low carb / high protein diet, a vigorous exercise programme and tons of water, i went from 124kg 16% bf to 112kg and 10% bf, i just feel like walking around shirtless these days for no apparent reason a big thumbs up from me...

Does work!

Review by Christopher

(9 December 2010)

Finally mustered up the courage to buy some and I must say it does work. After the first week I noticed no real results but week 2 and 3 were very effective. I basically lost 1 kg a week and it makes all your veins show when doing weights. It gives me a bit of palpitations but it DOES work. JUST STICK TO YOUR DIET and this WILL work.

Amazin

Review by Jake

(25 November 2010)

I was fat finally seeing a four pack soon 6 ... Unbelievable product

Worth the extra bucks

Review by Llewelyn

(17 November 2010)

So far I've seen great results, however I am also on a very strict diet.
Muscle retention while on cuts is also very good.

My only critique is that it gives horrible heartburn. So gotta keep that gaviscon close.

loose fat

Review by Jake

(6 November 2010)

Amazing results quick !!! I lost 3kgs of body fat in 3 weeks and finally seeing abs (i used it together with a whey protein and n.o xplode ) One of a kind !

lean and mean

Review by ruan

(4 November 2010)

When you use this product you get awesome results. After using one of this tin I just wanted to walk around without a shirt! Its just ab bit expensive but really worth every cent

Brilliant

Review by Adz

(29 October 2010)

This product is absolutely brilliant, used it for 2 month and lost 5% body due to its diuretic. My muscles are now extremely toned.

this stuff is great!

Review by djAL

(21 September 2010)

i have only been using CUTS for 2 weeks and i can see results. i have lost 3kgs of pure fat.

Best fat loss

Review by Rooileeu

(13 September 2010)

In my third week now...

lost 5 kg already, have seen great results and everybody starts to notice it! ! !


Perfect

Review by travis

(18 August 2010)

been using cuts for 3 weeks now eating right,training hard on my way to a 8 pack

Cuts

Review by JG

(6 August 2010)

Been using animal cuts this week.. NO MAJOR results just yet, but eating right and training hard, will post my findings after the 3week period!! Thumbs up..

Animal Cuts

Review by Samantha

(30 July 2010)

I have been using it for 2 weeks. Definitely saw a decrease in body fat but had to carefully watch my diet. Really trained hard. I could life heavier. Better than other fat burners I have tried. Did not decrease my appetite at all.

Best cutting supplement

Review by Rikkk

(13 June 2010)

This is undoubtedly the best cutting supplement out there. Real results in 21 days. Approaches cutting fat from all the angles to ensure all your bases are covered. And the results continue to come through even after the cycle, provided you continue to exercise and eat sensibly.

Great

Review by David

(19 May 2010)

Best product I have ever used!! Amazing strength gains and got leaner after just 1 tin. Hugely recommended for getting ripped with huge strength gains..

!!!

Review by Alon

(17 May 2010)

this product is one in a million! i found that my body fat index dropped tremendously and my definition improved 10fold!
i recommend this to everyone!

the best out there!!!

Review by SF

(6 May 2010)

if you to become shredded, this is the product to use!!! i only trust in animal cuts to get me competition ready!!!

Fanastic updated product

Review by Alistaire

(28 April 2010)

-new ingredients has taken it to another level
-you may need to build up tolerance with one pak a day
-sweating profusely during weights and cardio
-be sure to drink much more water than usual to avoid lightheadedness
-those with bad anxiety should avoid this product or at least be weary.
-taken me 3-4kgs down in weight with no loss of muscle.

Awesome

Review by Russell

(26 April 2010)

Awesome product! Eat right and drink lots of water and you will drop the fat. I plateaued at 99kg's and fell to 95kg in a week still keeping the muscle. This product works! Will definitely buy again.

Fat loss

Review by LAW

(14 October 2009)

This product did wonders for me.

I went from 115kg to 90kg on this stuff. Sounds dramatic, but i ate right, trained hard and this supplement did the rest

gr8

Review by tiny

(28 April 2009)

animal cuts is gr8 man i lots almost 2kg in a week toned an im looking beta just need 1 more pack and ill b done