Product Info
SSA Supplements Liposomal Vitamin C has been created for superior absorption and effectiveness.
What's The Difference?
Liposomal technology is when the active ingredient such as Vitamin C is encapsulated in a fatty membrane or "bubble" consisting of phospholipids (fats).
This protects the active ingredient while it passes through the harsh environments of our stomach acid and GI tract.
When the liposome or "bubble" reaches the cell membrane, it is readily absorbed as our cell membranes are composed of phospholipids.
Once inside the cell, the liposome membrane dissolves with the active ingredient being released.
What's The Benefit?
Studies have shown far superior bioavailability, meaning the percentage of the active ingredient that reaches the cells.
In the case of Vitamin C, individuals who experience stomach discomfort or diarrhea after taking a standard Vitamin C capsule may get relief from Liposomal Vitamin C as none of the Vitamin C is released in the gut.
A lesser dose of the active ingredient is needed due to the increased bioavailability.
SSA Supplements Liposomal Vitamin C is one of the few products offering this cutting-edge technology to South Africa.
Related Products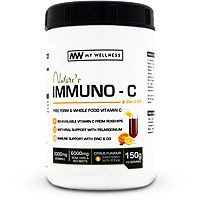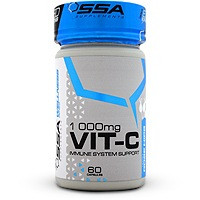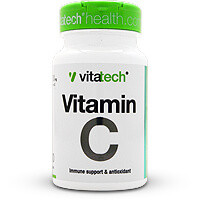 30

servings:

R49.00
R39.00
Nutrition Facts
Serving Size: 1 Cap (5 ml)
Servings per Container: 50


Amount Per Serving
NRV
Vitamin C (Fat Soluble)
1000 mg
1000%
LIPOSOMAL VITAMIN C COMPLEX
Calcium Ascorbate
550 mg
†
Ascorbic Acid
500 mg
†
Sunflower Lecitin, Medium Chain Triglycerides
NRV-Nutrient Reference Values for individuals older than 4 years.
†-NRV not established
Ingredients
Other Ingredients: Water, Flavouring, Citric Acid, Artificial Sweetener (Sucralose & Acesulfame K), Potassium Sorbate and Colouring (E122, E110)
ALLERGEN INFORMATION
Contains no common allergens, but is produced in a facility that processes Whey, Casein and Egg.
Recommended products to use with this item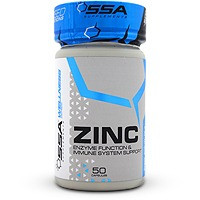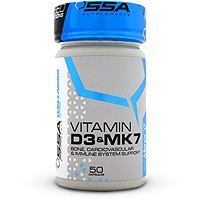 Directions
• Mix 1 cap (5ml) with 150ml of cold water.
• Shake well before use.
• Use within 60 days of opening.
Notice
Seek advice from a health care professional before use if you have any pre-existing medical condition. Do not use if you are pregnant or nursing or if you are being treated for heart disease or high blood pressure. Should not be used in conjunction with any prescription medication, including MAO inhibitors, stimulants or anti-depressants. Discontinue use and consult your doctor if any adverse reactions occur. KEEP OUT OF REACH OF CHILDREN.