Product Info
My Wellness Nature's Immuno-C is a free form and whole food source of vitamin C.
A combined dose of Natural Vitamin C found in Rosehips and Beet Root Extract provide the most bio-available form of Vitamin C. Added to this is free form Vitamin C which assists to provide a full spectrum of anti-oxidant affects.
Each serving of My Wellness Nature's Immuno-C provides a massive 3300mg dose of vitamin C.
Pelargonium is an African herb known to have anti-viral and anti-bacterial properties particularly in the upper respiratory tract.
Zinc and Vitamin D taken daily are crucial for the proper functioning of the immune system.
Related Products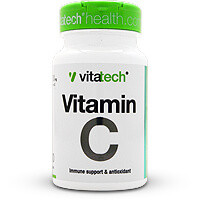 Nutrition Facts
Serving Size: 2 Scoops (10 grams)
Servings per Container: 15


Amount Per Serving
Rosehips
4 g
Ascorbic Acid
3 g
Pelargonium
150 mg
Zinc
30 mg
Vitamin D3
1000 IU
Information as per Supplier/Manufacturer ingredients information files.
Ingredients
Rosehips Powder, Beet Root Powder, Dextrose, Ascorbic Acid, Malic Acid, Bicarb of Soda, Red Beet Powder, Pelargonium Powder, Zinc, Magnesium Aspartate, Stevia Leaf Powder, Vitamin D3
Recommended products to use with this item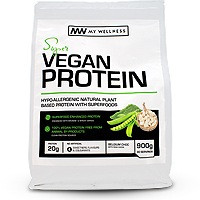 Directions
• Take 2 scoops in 200ml of water and drink immediately at any time of the day.