Product Info
TNT Anabolic Beast is a natural testosterone enhancement supplement formulated with every proven active ingredient.
Designed with the list of proven ingredients to offer the customer the highest quality product that money can buy.
A major goal of fitness athletes and lifters is continuously striving to preserve and build more muscle.
Anabolic State
Once you have forced the muscle into an overloaded state it is imperative you remain as anabolic as you can so the muscle repairs itself and can restore output to optimal levels again before you hit the weights the next day.
This desired state is offered by anabolic beast by stimulating the secretion of LH (luteinizing hormone) which in turn signals the body to optimize its natural free testosterone levels.
Higher free testosterone levels result in stronger and more resilient muscles as well as drastically improved recovery time.
Prevent Oestrogen Conversion
The second mechanism by which Anabolic Beast is able to aid in this desired anabolic state is by the prevention of testosterone conversion to oestrogen.
When testosterone is at optimal levels, uptake is optimized and the conversion of it to oestrogen is inhibited, an athlete trains in a far more efficient and superior hormonal state which supports athletic performance, recovery and muscle output.
Anabolic Beast satisfies all these critical requirements.
Related Products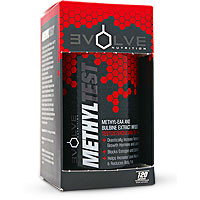 30

servings:

R359.00
R299.00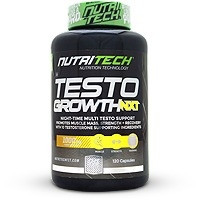 Nutrition Facts
Serving Size: 1 Sachet
Servings per Container: 25


Amount Per Serving
NRV*
STRENGTH & TEST RELEASE BOOSTER
D-Aspartic acid (DAA)
2500 mg
MEGA TESTOSTERONE SUPPORT COMPLEX
Longjack Extract Complex [Eurycoma Longifolia (root) LI-100™ (EuryPeptides™, glycosaponins & polysaccharides) Tongkat Ali]
100 mg
Tribulus Terrestris Extract (standardized for protodioscin & steroidal saponins)
700 mg
Fenugreek seed extract 50% fenusides (seed) (steroidal saponins)
500 mg
Vitamin B6 (as Pyridoxine HCI)
11 mg
Zinc (monomethionine & aspartate)
30 mg
Magnesium Aspartate
450 mg
ANTI-AROMATASE / TEST UPTAKE SUPPORT
Diindolylmethane (DIM)
250 mg
Vitamin D3
500 mcg
Folic Acid
900 mcg
L-Theanine
200 mg
Bioperine
5 mg
Boron AAC
100 mg
Vitamin B3
20 mg
Vitamin B12
12 mcg
* Nutrient Reference Values (NRVs) for individuals 4 years older.
NA - No set NRV.
Ingredients
Cellulose, Calcium Phosphate, Magnesium Stearate, Silicone Dioxide, Polyvinylpovidone, Starch, Bovine Gelatin (Halaal), Opadry AMB Red Coating
Recommended products to use with this item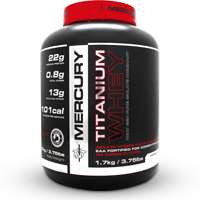 Directions
• Take one pack daily on training days, 30 minutes prior to exercise.
• On non training days take first thing in the morning on an empty stomach.
• For best results, cycle this product following a schedule of three weeks on and one week off.
• Do not exceed recommended dosage.
Customer Reviews
Grt product to use, recover very fast on injuries

Review by Bodyguard

(26 November 2021)

Grt product to use, recovery from injuries is very fast,when u hit the gym the nxt day

Great results

Review by Zak

(10 September 2021)

Pills are huge, but results hugerererer, basically big results. Strength up like 15-18% in the first cycle, fat down Love handles gone and I don't do abs, I do get headaches if I don't drink enough water, I get hungry like my teen years lol, but overall awesome product, I just chew on the hard pills and swallow the capsules

Love it

Review by Mooz

(30 August 2021)

Great product and fast delivery

Take Out The Fenugreek Then it will be perfect!

Review by Red Bul 86

(29 March 2021)

Fenugreek Lowers DHT this is what makes your muscles hard and dense and gives you that ripped look if your body fat is low. So we as Natural guys do not want a Fenugreek product.

Everything else in this produc is 100% Correct. Remove the Fenugreek and this will be the best and perfect Testosterone Booster

No Results

Review by DEV

(1 December 2020)

Tried this product for a month with training. didn't really notice any results.

I

Review by Cvig

(19 November 2020)

I doesn't work for me I don't know why bcz I'm hard worker


Great package, too many pills in one take though, insane power and strength. I hope it works for muscle gain

Review by Fox

(20 October 2020)

It's my 2nd day using this product. My 1st impression when I opened the sachet, 8 big pills to take everyday all at once. That was discouraging. I do feel the strength and power after 20 to 30min. Insane. But I'm still to see the physical results on muscle gains etc. Will update after my last sachet????????

TNT ANABOLIC

Review by Tim

(26 June 2020)

Out 10 l would give it 6 its not very bad and very good either, but after taking it you do feel some pump and little bit vascularity.

Improve your performance

Review by Shanti

(12 June 2020)

Powerful testosterone booster which contains ingredients that can help promote testosterone, build more muscle, and much more.

A product deserving of the name

Review by johanmoorcroft

(12 June 2020)

Very reasonably priced for the quality of the product. Have used this multiple times and have never been disappointed. Would recommend to anyone seeking a test booster.

Beastly

Review by ashley

(12 June 2020)

dont even get me started ! I live for this product

Anabolic beast

Review by Mo

(12 June 2020)

Best product I know the name says it all. You feel the pump even on your non gym days, drink on an empty stomach early in the morning and wake up the beast in you.

best for pct

Review by Rubs

(12 June 2020)

Best product to support natural test.

Most "Slept On" Natural Test Booster

Review by King

(29 May 2020)

If you don't see results then most likely you're not pushing harder than you did when you were not on it. Sleeping and eating well are just the basics.
This product cut my recovery time in more than half. I gym longer and lift heavier.
No Noted Side effects for me and it's my. 2nd time using it.
If you're looking for a miracle pill go buy the illegal stuff. This product does what it's suppose to for the price!

best on the market

Review by gains

(28 January 2020)

hands down the most comprehensive correct dosed t booster

It works

Review by Jtr

(22 November 2019)

Tried this product for a month ....it does the job... insane pumps... muscle volume increase.... love it

It's all good

Review by Thomas

(31 July 2019)

People you need to understand..its not a magic pill..you need to work hard to gain the desired results..what do you think will happen if you train 3 days a week ..while you on training you spend half of the time on your phone's.. weekend you on booze..stop complaing..shut up and train hard..you will get what you want

Not happy

Review by Thulani

(1 July 2019)

Bought product recently I took it three times and started having extremely bad headaches like very bad headaches only realized this was the cause after my third intake couldn't sleep at all.

Wonder what 3 cycles could do!!!!!!

Review by Levante

(23 March 2019)

Been on this for 2 weeks insane pump and strength!!!!

weak

Review by ferdi

(13 March 2019)

It make me sick not good for me

weak

Review by ferdi

(13 March 2019)

It make me sick not good for me

not as good as i thought

Review by mike69

(20 December 2018)

such a basic entry level test booster but after all the fancy videos on social media i tried it for a month and it didn't do anything for me very upset i let the hype fool me and i knew better cool packaging though wont be buying it again.

Still on first cycle

Review by TEE... FOUR51

(10 October 2018)

Overall great product,gives great pump. Still my first week using the product

Best product in SA for a test boost

Review by Donovan

(8 October 2018)

This product really works and even from the first day.
Sick pumps and good strength