Product Info
The Natural "Test" Pack
If you're a serious lifter looking to maximize your strength, performance, and gains then it's time to consider the new Universal Nutrition Animal Stak 2. Each pack contains effective doses of proven ingredients designed to help you naturally enhance your own body's ability to produce anabolic hormone levels. Animal Stak 2 also includes DHT blockers and aromatase inhibitors to help your body prevent the conversion of testosterone to either estrogen or DHT. Finally, you'll find select vasodilators to help enhance systemic circulation and deliver these ingredients where your body needs them most.
Functional Benefits:
Natural anabolic sterols
• Enhanced muscularity
• Fat-free mass accumulation
• Lean mass accumulation
• Energy boost
• Improved recovery
• Increased protein synthesis
• Reduced protein catabolism
One Animal Stack-2 tin contains 21 packs/servings.
Nutrition Facts
Serving Size: 1 Pack
Servings Per Container: 21

Amount Per Serving
% DV
Vitamin B6 (as pyridoxine HCl)
10.5mg
525%
Magnesium (as oxide)
450mg
113%
Zinc (as oxide)
30mg
200%
Vitamin D3 (as cholecalciferol)
1000IU
250%
PRO TESTOSTERONE COMPLEX WITH LJ-100™
1500mg
Tribulus Terrestris Extract (standardized for protodioscin & steroidal saponins)
**
Longjack Extract Complex, Eurycoma Longifolia (root), LJ-100™ (EuryPeptides™, glycosaponins & polysaccharides)
**
Fenugreek (seed) (steroidal saponins)
**
Stinging Nettle Root
**
Maca Extract (Lepidium meyenii)
**
GROWTH HORMONE SUPPORT (WITH ARGINOCARN®, SUPERSERUM™, SUSTAMINE™)
1500mg
Arginie Complex (Arginine HCI, ArginoCarn® [acetyl-L-carnitine arginate dichloride])
**
Mucuna Pruriens (seed) (standardized for L-Dopa)
**
L-Alanyl-L-Glutamine
**
Beef Serum Albumin Concentrate
**
Alpha Glycerylphosphorylcholine (alpha GPC)
**
AROMATASE COMBATING COMPLEX
300mg
Polygonum Cuspidatum Root (resveratrol)
**
Calcium-D-Glucarate
**
Diindolylmethane (DIM)
**
HORMONE AMPLIFYING BLEND (WITH AGMAPURE™, GLYCOCARN®, ASTAPURE®)
500mg
L-Carnitine Fumarate
**
Agmatine Sulfate
**
Glycine propionyl L-carnitine HCI
**
Quercetin
**
Astaxanthin
**
Piper Nigrum Extract (fruit)
**
RESTORATIVE SUPPORT COMPLEX
500mg
Milk Thistle Extract (seed) (silymarin)
**
Astragalus (root)
**
Ashwagandha Extract (root)
**
Na-R-Alpha Lipoic Acid (Na-R-ALA)
**
Coenzyme Q10
**
** Daily Value (DV) not established
Ingredients
Other Ingredients: Gelatin (capsule), dicalcium phosphate, magnesium stearate, silicone dioxide, stearic acid, titanium dioxide, FD&C blue #1, FC&C yellow #5&6.
Allergen Warning: Contains soy and egg. Made in a GMP facility on equipment that processes milk, soy, egg, peanuts, tree nuts, fish, shellfish, and wheat.
Recommended products to use with this item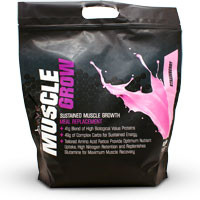 Directions
• Take one pack daily for 3 consecutive weeks.
• On training days, take 30 minutes prior to exercise.
• On non-training days, take it on an empty stomach between meals.
Notice
Not for use by individuals under the age of 18 years. Do not use if pregnant or nursing or have a serious medical condition. Consult a physician before using this product. Use of this product may be banned by some athletic associations. Athletes should definitely consult with their sanctioning authority before use.
Exercise good judgment and keep this out of reach of children.To keep it as fresh as possible, store this product in a cool, dry place, away from heat, moisture and sunlight. You know the drill.
Customer Reviews
Amazing product

Review by Mangasta

(27 May 2019)

Look am 110kg hard gainer my friend is 75Kg we bought 3 cans of Animal Stack each, first can gone and there's a big difference in terms of muscle gain, strength increases not too much, endurability increased and beast mode on another level :) will post again after 2nd bottle stay tuned.

It works

Review by Juju

(28 February 2018)

It's damn expensive but you get what you pay for. Endurance increases which is noticeable after three days, confidence increases as well as strength. I noticed my face and abs looks slightly thinner and more defined during a cycle but returns to normal like a week after your cycle is complete. Very good product


Amazing

Review by Neil

(26 March 2017)

Im not going to talk a lot, just leaving it simple...THIS PRODUCT WORKS!!!

Strong product

Review by Wesley E

(13 October 2016)

Animal stack is a great product, takes a few days to kick in, but then the endurance increases as well as the strength. With a good post workout you can expect to put on 2/3kgs over the 3/4 weeks. Very expensive and some of the tablets are rather big to be critical but nevertheless I recommend this product and am purchasing my second container today.

Happy

Review by Khakha

(20 February 2015)

Great product indeed. I managed to gain 1,2kg in just 4 days of using it, looking forward to see what will happen when Im done with this 3 week cycle of using it but Im sure its gonna be great results

10/10

Review by Traawr

(5 November 2014)

Been on stacks for 6 weeks now, went from 82kg to 102. 25% body fat. Taking one dosage a day along with hellfire just to pump me up. Used to bench 40kg, now I'm pumping 80kg

Brilliant

Review by Deanza

(8 January 2014)

Used this product with a decent pre work out and the results were pretty awesome! Used it 3 times with a 2 week break between each cycle and dropped from 116kgs(184cm height) to 102kgs. Strength gains were flippen good! A small example; bench went from 35 kgs dumbells to 50 kgs in each(8 clean reps) over the cycle. Definitely going to start the new year with another x3 on/off cycle. Big ups universal!!

Best Product

Review by Johann

(23 November 2013)

I was struggling to put on lean muscle mass for ages, after 2 cycles of Stak, I jumped from 75 - 90kg, Product makes me hungry as hell, which is great, Strength and Mental Focus is there as with all Animal Products. 10/10 would recommend this to anyone!

Good stuff

Review by Mandan

(10 September 2013)

Used animal stak and I had good solid gains in muscle mass, went from 76kg to 85kg while on this product. Universal rocks!

powerfull product

Review by Guan

(9 September 2013)

The animal stack is a great product for building strength and lean muscle. It gives extreme power and gives you results from week one of usage. I would recommend animal stack for experienced bodybuilders.

Animal Stak

Review by Muscle Mike

(5 September 2013)

Great product. Gained about two kgs during the cycle. Will try it again, but I will have to wait for bonus time...

Good so far

Review by Gerrit

(7 August 2013)

Only my third day using the product so I can't really give a full review as to how well it works, but I have to say even three days in I already feel an increase in endurance. I have not yet felt an increase in strength, still lifting the same weight. Halfway through my workout the STAK kicks in and I'm pumped up to as hell. Make me sweat more as well. Also it seems to give me extremely vivid dreams. I have researched it and it appears to be the Mucuna Pruriens Extract that causes this. But so far so good. Will write a review again when I'm done with the cycle. Oh and yes it is pricy. Comes down to almost 35Rand a packet.

mixed

Review by Mr-muscle

(1 July 2013)

i have used many products off the animal range but i was not very impressed with this for the price i paid. otherwise animal products are great!@ can never go wrong with Pak

Great product

Review by robbie

(14 May 2013)

A huge increase in strength
once in the second week the results are not only felt but also seen
great vitamin pack - contains most essentials

Fantastic and legit

Review by Andrew

(8 May 2013)

Finally back in the gym after years of not working out,
Was stuck on 100kg bench and 80kg Military press for a month, struggling to break the 8 rep barrier.
A mate told me about Animal Stak, 2 weeks into the cycle, bench increased from 100kg at 8reps to 120kg at 8reps and Military press from 80kg to 100kg 10reps...
Really amazing product, have also become vastly leaner while padding up a lot.
Next Cycle is Animal Test and Stak, very excited.

Waste of Money

Review by Waste of Money

(15 April 2013)

I think this product only works on certain people and I think you need to take at least 2 cycles to see any real gains. I took it for one cycle and did not see any strength gains, any weight gain and did not see any real results. I did see that my muscles seemed harder and more pumped while working out but that soon disappeared about an hour after leaving the gym. I also lost a lot of hair and my face became very oily. The pills are a pain to take. I think there are far better Test products out there.

Gains were unbelievable

Review by Nivendran

(5 April 2013)

Amazing gains and increase in strength. Worth a try at least once in you life!

Excellent

Review by IamVans

(27 March 2013)

Gains achieved were superb, however I would not recommend stacking with M-Stak . Staking the two products resulted in acne, insomnia and heart palpitations.

Awesome!!

Review by Luke

(13 November 2012)

After finishing my first 21 day course of Animal Stack, I now know what it's Universal's signature product. It works like a bomb! Although it's a bit pricey, I definitely recommend that every dedicated body builder tries it. You wont be disappointed! Animal Stack didn't inflate my muscles superficially by retaining water. Instead the gains were quality, rock-hard muscle - that's the difference.

Very good Product

Review by Gman

(14 September 2012)

I have been using this for 2 cycles now(21 days on and 10 days off) and have been getting great results. I experienced gains in strength and have gained 5kg over the last 6 weeks. The pumps are great, and I seem to be sleeping better as well.