Product Info
MuscleTech Creactor is a scientifically advanced creatine formula that delivers a powerful micro-dose of creatine.
Max Potency Formula
Each serving delivers 750mg of 100% ultra-pure, laboratory-tested creatine hydrochloride (creatine HCl) plus 750mg of free-acid creatine – the purest form of creatine, free of acids and salts.
This powerful, never-before seen ratio of creatine molecules delivers an enhanced product.
Amplified ATP Synthesis
MuscleTech Creactor rapidly enhances your muscle cells' ability to regenerate adenosine triphosphate (ATP), their primary source of anaerobic energy, so you can recover faster between sets.
Enhanced Strength & Recovery
Creactor will jack up your muscle strength, increase your performance and enhance your muscle size with just two super-concentrated scoops a day.
Zero Fillers or Sugar
Delivers a high- quality, 100% ultra-pure creatine HCl and free-acid creatine with absolutely zero fillers, carbs, sugar or fat! It's everything you want and nothing you don't.
Plus, with MuscleTech Creactor there's no need to load or recycle it, and it won't cause any stomach bloating! Try it today!
Related Products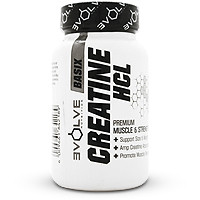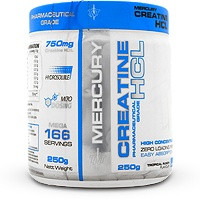 Nutrition Facts
Serving Size: Serving Size : 1 Scoop (2 grams)
Servings per Container: 120

Amount Per Serving
% Daily Value
Total Fat
0g
0%*
Total Carbohydrate
0g
0%*
Total Sugars
0g
Includes 0g of Added Sugars
0%*
Creatine hydrochloride (HCl)
750mg
†
Free-acid creatine
750mg
†
* Percent Daily Values are based on a 2,000 calorie diet.
† Daily Value not established.
Ingredients
Xanthan Gum, Citric Acid, Natural Flavors, Acesulfame-Potassium, Calcium Silicate, Silicon Dioxide, Sucralose, Maltodextrin, Tricalcium Phosphate, FD&C Yellow No. 5, FD&C Blue No.1
ALLERGEN INFORMATION
Processed in a facility that processes milk, egg, wheat, soy, peanut, tree nut, fish and shellfish ingredients.
Recommended products to use with this item
Directions
• Mix 1 serving (1 scoop) with 179 to 230 ml of water and consume 2 times daily.
• On workout days, consume immediately after your workout.
• Do not exceed 2 servings in a 24-hour period.
• As with all creatine products, maintain an adequate state of hydration during use.
• Read the entire label before use and follow directions provided.
Notice
Not intended for use by persons under 18. Do not use if pregnant or nursing. Consult a medical doctor before starting a diet or exercise program or if you have a medical condition. KEEP OUT OF REACH OF CHILDREN.