Product Info
NPL Keto Burn promotes fast tracked weight loss, mental focus and clarity when taken with a low-carb or ketogenic diet.
Increases energy and promotes fat metabolism while maintaining efficient ketosis.
Contains a blend of exogenous ketone salts, carnitine, choline and chromium that can be used anytime throughout the day to boost mental focus and enhance metabolic function.
NPL Keto Burn is a convenient weight management supplement, ideal for individuals following a ketogenic diet.
Stevia is a sweetener and sugar substitute derived from the leaves of the plant species stevia rebaudiana.
Is a natural sweetener with zero calories that doesn't affect blood sugar or people with diabetes. Along with other sugar substitutes, stevia is also linked to fewer cavities.
BHB® Salts is a far more efficient energy source than glucose for your brain. It provides more effecient energy. When you take beta-hydroxybutyrate salts, they're broken down during digestion and release free BHB into your bloodstream. It then travels toward your organs, where it starts ketone metabolism to create energy.
NPL Keto Burn is the ideal supplement for fast tracked fat loss to boost mental cognition, increase physical performance and achieve ketosis faster.
Related Products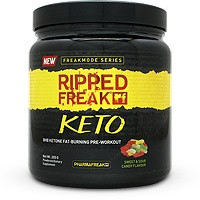 Nutrition Facts
Serving Size: Serving Size : 3 Capsules
Servings per Container: 30

Amount Per Serving
%NRV*
Energy
22 kJ
Protein
0 g
0%
Total Carbohydrates
0.3 g
Of which sugars
0.3 g
Total Fats
0g
Of which saturated
0 g
Total Fibre
0 g
Sodium
175 mg
Potassium
0 mg
Calcium
160 mg
12%
Magnesium
94 mg
22%
Phosphorous
0 mg
0%
THERMOGENIC & METABOLIC BLEND
700 mg
N-Acetyl-L-Carnitine
300 mg
Choline Bitartrate
250 mg
Caffeine Anhydrous
150 mg
Chromium Picolinate
200 mcg
57%
Calcium Beta-Hydroxybutyrate (as Go BHB®)
1000 mg
Magnesium Beta-Hydroxybutyrate (as Go BHB®)
1000 mg
Sodium Beta-Hydroxybutyrate (as Go BHB®)
1000 mg
*% NRV Nutrient ReferenceValues for individuals older than 4 years
Not established
**AOAC 985.29 (Method of analysis)
Ingredients
BHB Blend: Ca-Bhb (as Go-Bhb®) Mg-Bhb (as Go-Bhb®), Na-Bhb®), Frutaric Acid, Flavouring, Anti-Caking Agent, N-Acetyl-L-Carnitine, Choline Bitartrate, Stevia, Caffeine Anhydrous, Isomaltooligosaccharide, Carmosine, Chromium Picolinate.
ALLERGEN INFORMATION
None
Made in a factory thst uses soy, dairy, eggs and gluten (wheat, barley and oats), nuts and peanuts.
Recommended products to use with this item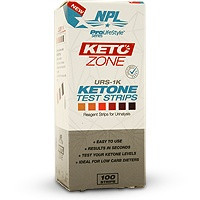 Directions
• Mix 1 slightly rounded scoop (6g) with 300 ml of water.
• Consume 1-2 servings daily to enhance fat loss and boost energy or as recommended by your fitness advisor.
Notice
If you suffer from a chronic medical condition or are taking chronic prescription medication, consult your health care practitioner before using this product. Discontinue use of this product at least 2 weeks prior to any planned surgical procedure. Always inform your health care professional if you are taking other medicine. Do not use if you are pregnant or breast feeding. Discontinue the use of this product where there is sensitivity towards ant of the ingredients.