Product Info
Nutritech ThermoTech Keto Shake was inspired by the ketogenic diet. Foods high in fat, moderate in protein and very low in carbohydrates.
Because life is fast paced and you don't always have time to prepare keto friendly meals, Nutritech combined the true ketogenic macronutrient ratio with the decadent THERMOTECH flavor profiles, to bring you one of the most delicious tasting high-fat,low-carb shakes on the planet.
Nutritech ThermoTech Keto Shake is ideally used in combination with other THERMOTECH and Keto products, but versatile enough to be used as a stand alone low-carb ketogenic meal replacement shake and suitable anytime of the day.
KETO SHAKE HIGHLIGHTS
• High fat, low carb meal replacement shake
• True Keto caloric ratio 75% Fat,20% Protein and 5% Carbs
• MCT Oil
• Sweetened with stevia
• No added caffeine
• No added artificial colorants, sweeteners or sugar
Related Products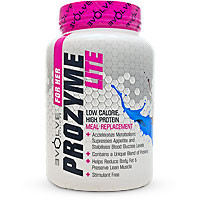 Nutrition Facts
Serving Size: 45 g [ approx. 3 scoops ]
Servings per Container: 20

Amount Per Serving
NRV* Per Serving
Energy [ kJ ]
1194
Energy [ kcal ]
288
Protein [ g ]
14.5
26%
Glycaemic carbohydrate [ g ]
3.5
of which total sugar [ g ]
2
Total Fat [ g ]
24
of which is saturated fat [ g ]
13
Cholesterol [ g ]
11
Dietary Fibre [ g ]
1
Sodium [ mg ]
143
Calcium [ mg ]
198
15%
Phosphorous [ mg ]
20
45%
*NRV: South African nutrient reference values for individuals 4 years and older
Ingredients
Vegetable fat powder [refined palm oil, glucose syrup, spray dried MCT oil powder], protein blend [whey protein isolate, egg albumen, milk protein], cocoa powder, flavour, sea salt, thickener [xanthan gum] and stevia.
ALLERGEN INFORMATION
Contains Cow's milk and egg.
Manufactured in a facility that uses eggs, cow's milk, soy, wheat (gluten), peanuts and tree nuts.
Recommended products to use with this item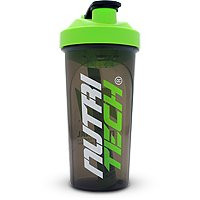 Directions
• Mix 3 scoops [approx. 45g] with 300-400 ml of water in a shaker.
• Shake thoroughly and drink in place of or between meals.
• Take 1-3 servings per day, or as required to satisfy your daily meal or snack needs.
Notice
This unregistered medicine has not been evaluated by the SAHPRA for its quality, safety or intended use. This medicine is not intended to diagnose, treat, cure or prevent any disease. Consult your doctor prior to using this product especially if you have any suspected or known medical condition. Do not exceed recommended daily intake Dietary supplements should not replace a proper diet.
Customer Reviews
Excellent

Review by Jashwin

(7 May 2020)

Cuts your cravings and keeps you energized throughout the day.