Product Info
Nutritech ThermoTech Keto BHB delivers highly concentrated ketone bodies to support low carb and ketogenic lifestyles.
The ketone bodies support the usage of fat for muscle fuel and energy.
No added caffeine or stimulants have been added to this formulation.
Related Products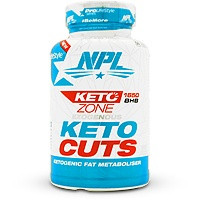 30

servings:

R299.00
R239.00
Nutrition Facts
Serving Size: Serving Size : 3 Capsules
Servings per Container: 30

Amount Per Serving
THERMOTECH® KETO BLEND
2000 mg


GoBHB® Beta-Hydroxybutyrate Salts
(as sodium, magnesium and calcium beta-hydroxybutyrate)
Ingredients
OTHER INGREDIENTS: Magnesium Stearate, Silicon Dioxide, Capsule Shell [Gelatin, Purified Water]
ALLERGEN INFORMATION
Contains no known allergens.
Recommended products to use with this item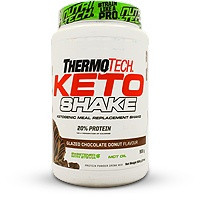 Directions
• Take 3 capsules once a day on an empty stomach, either upon waking, in between meals or before a workout.
• Do not exceed 3 capsules within a 24-hour period.
Notice
This unregistered medicine has not been evaluated by the SAHPRA for its quality, safety or intended use. This medicine is not intended to diagnose, treat, cure or prevent any disease. Consult your doctor prior to using this product especially if you have any suspected or known medical condition. Do not exceed recommended daily intake. Dietary supplements should not replace a proper diet.