Product Info
NPL Keto Cuts increases energy and promotes fat metabolism while promoting sustained energy levels and increase physical performance.
Is an easy and convenient addition to your Keto supplement regimen that promotes fast and efficient keto-adaptation while on a ketogenic diet.
NPL Keto Cuts contains BHB (beta hydroxybutyrate) and MCT powder which allows your body and brain to use ketones to naturally increase energy, enhance brain function, control blood sugar, improve insulin sensitivity and reduce food cravings.
• Fat reduction
• Mental focus
• Exogenous ketones
Related Products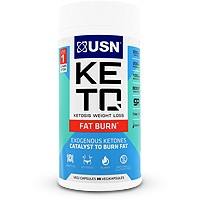 Nutrition Facts
Serving Size: Serving Size : 3 Capsules
Servings per Container: 30

Amount Per Serving
%NRV*
BHB FAT METABOLISER
2150 mg
Calcium Beta-Hydroxybutyrate
550 mg
Magnesium Beta-Hydroxybutyrate
550 mg
Sodium Beta-Hydroxybutyrate
550 mg
MCT (Medium Chain Triglycerides) Powder
500 mg
*% NRV- Nutrient Reference Values for individuals older than 4 years
- Not established
Ingredients
Other ingredients: Magnesium stearate.
ALLERGEN INFORMATION
None
Recommended products to use with this item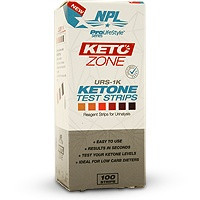 Directions
• Take 3 capsules once daily with water.
• May be used at any time of the day to help elevate ketone levels.
• For best results do not take with food.
Notice
If you suffer from a chronic medical condition or are taking chronic prescription medication, consult your health care practitioner before using this product. Discontinue use of this product at least 2 weeks prior to any planned surgical procedure. Always inform your health care professional if you are taking other medicine. Do not use if you are pregnant or breast feeding. Discontinue the use of this product where there is sensitivity towards ant of the ingredients.