Product Info
Muscle recovery is all about the speed of absorption.
The advanced Nutritech NT Collagen™ Protein formula is engineered with 26 grams of hydrolysed collagen peptides, types I and III for optimal absoption and utilization, sourced from premium quality pasture-based grass-fed cattle (86%).
An exceptional choice of protein to support muscle, joint and skin repair, Nutritech NT Collagen™ protein contains only 106 calories and 19 Amino Acids packed into every single serving.
This product is inspired by our ancient hunter gather ancestors. For as long as humans have cooked their food over fires bone broths has been part of a daily life, rich in nourishing collagen -, amino acids, minerals and gelatin. Nutritech NT Collagen™ protein pays homage to the palaeolithic-era and is condidered Paleo and Keto friendly: free of dairy, legumes, grains and refined sugars.
Nutritech NT Collagen™ protein mixes easily, tastes great and is fast absorbing, perfect to gulp down post workout.
Related Products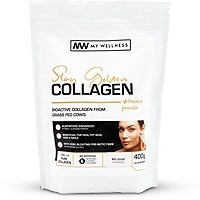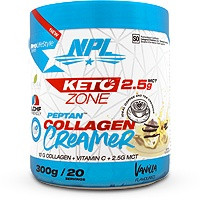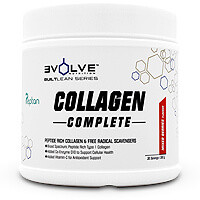 Nutrition Facts
Serving Size: 2 Scoops (30 grams)
Servings per Container: 23

Per 100 g
Amount Per Serving
*%NRV
Energy (Kj)
1500
450
Energy (kcal))
353
106
Protein (g)
86
26
46%
Carbohydrates (g)
0
0
of which is sugar(g)
0,0
0,0
Total Fat(g)
1,0
0,3
of which saturated fat (g)
0,0
0,0
Cholesterol (g)
0,0
0,0
Dietary Fibre (g)
0,0
0,0
Sodium (mg)
956
287
*Nutrient reference values (NRVs) for individuals from the beginning of 37 months and older expressed per single serving.
TYPICAL AMINO ACID PROFILE
Alanine (g)
7,7
2,3
Arginine (g)
8,0
2,4
Aspactic Acid (g)
6,3
1,9
Cystine (g)
0,0
0,0
Glutamic acid (g)
11,8
3,5
.Glycine (g)
19,7
5,9
Histidine (g)
0,8
0,2
Isoleucine** (g)
1,4
0,4
Leucine** (g)
2,8
0,8
Lysine (g)
3,2
1,0
Methionine (g)
0,3
0,1
Phenylalanine (g)
2,0
0,6
Proline (g)
11,0
3,3
Serine (g)
3,2
1,0
Theonine (g)
1,8
0,5
Tryptophan (g)
0,0
0,0
Tyrosine (g)
0,5
0,2
Valine** (g)
2,3
0,7
**Branched chain amino acids (BCAAs)
Ingredients
Hydrolised bovine collagen peptides, Cocoa, Flavouring, Sea Salt, Xanthan Gum, Stevia
ALLERGEN INFORMATION
Contains no common allergens
Manufactured in a facility that uses eggs, dairy, soy, wheat (gluten) and nuts.
Recommended products to use with this item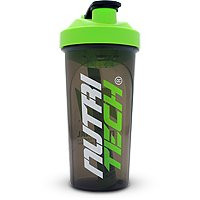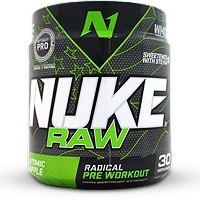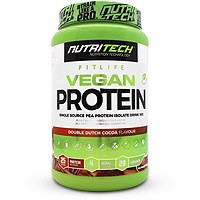 Directions
• Mix 2 level scoops (approx 30g) with 200 ml of water in a NUTRITECH® Shaker.
• Shake thoroughly and drink within 30 minutes of completing your workout.
• Take 1-3 servings per day, or as required to satisfy your daily protein needs.
• To achieve an amazingly thick dairy-free milkshake taste, use almond or coconut milk.
Notice
This unregistered and proper nutrition has not been evaluated by the SAHPRA for its quality, safety or intended use. This medicine is not intended to diagnose, treat, cure or prevent and disease. Consult your doctor prior to using this product especially if you have any suspected or known medical condition. Do not exceed recommended daily intake. Dietary supplements should not replace a proper diet.
Customer Reviews
Great product

Review by Nita

(28 March 2022)

Been using this product for months now. It is high protein and low calorie so easy to incorporate when cutting. It isn't too sweet, mixes easily and I've noticed a marked increase in hair and nail growth and strength. Very affordable, as well.

Delicious

Review by Megan

(12 February 2020)

tastes amazing, great for recovery and my skin has started looking better too

Great collagen product

Review by Johan

(3 February 2020)

I have been adding a serving to my shake in the morning. I feel its helping with recovery. Hair is growing faster and also giving my face a nice shine. I am using it for joint recovery but loving the additional benefits :)

The best

Review by Chantel

(1 February 2020)

This collagen is the best!