Product Info
NPL Thermo Fuel is a potent thermogenic incinerator to help lose weight.
Burn Calories
Body fat is stored energy and energy is calories.
This product combines ingredients designed to increase your core body temperature which accelerates your metabolism and burns calories to generate heat. When using this you may feel warn due to the calorie burning thermogenic process.
Optimise Fat Oxidation
Fat oxidation which has a direct impact on the rate in which your body utilises stored body fat as an energy source is assisted by including 1000mg of L-Carnitine.
This amino acid is responsible for 'transporting' stored fat to your muscle cells to be used as fuel.
More Energy
Each serving contains 400mg of Caffeine which will give you an extreme amount of energy to get you through your toughest workout.
If you are following a calorie restricted diet you may feel tired due to the lack of food you are not eating. This product provides the energy needed to get you over the initial stages of your new eating plan.
Metabolism Support
Green Coffee Bean Extract has been added for additional metabolism support with Bioperine to maximize the absorption of the all the ingredients found in the product.
The addition of Dandelion as a natural diuretic may assist those in reducing their water retention.
Complete Formulation
NPL Thermo Fuel is one of the strongest and most comprehensive fat burners on the market. Due to its potency we recommend you start off with 1 capsule to see how you feel before moving up to the full serving.
Nutrition Facts
Serving Size: 4 Capsules
Servings per Container: 30

Amount Per Serving
% Daily Value
THERMOGENIC / METABOLIC COMPLEX
1775mg
Green Coffee Bean Extract 45%
300mg
Green Tea Leaf Extract 95%
500mg
Caffeine Anhydrous
400mg
Coleus Forskohlii
50mg
Capsicum Extract
100mg
Citrus Aurantium 30%
100mg
L-Tyrosine
250mg
L-Theanine
50mg
Naringin
20mg
Bioperine
5mg
LIPOTROPIC COMPLEX
1000mg
Acetyl L-Carnitine
500mg
L-Carnitine Fumerate
500mg
DIURETIC COMPLEX
350mg
Dandelion
350mg
NRV - Not Established
Ingredients
Green Tea Leaf Extract 95%, Acetyl L-Carnitine, L-Carnitine Fumerate, Caffeine Anhydrous, Dandelion, Green Coffee Bean Extract 45%, L-Tyrosine, Citrus Aurantium 30%, Capsicum Extract, Coleus Forskohlii, L-Theanine, Naringin, Bioperine.
Other Ingredients
Gelatine, Magnesium Stearate, Silica
Allergen Information
None Known.
This product is manufactured in a facility that uses materials containing Milk, Wheat, Egg, Fish, Peanut, Shellfish and Tree Nuts.
Recommended products to use with this item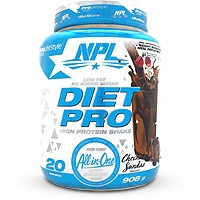 Directions
• Take 2 - 4 capsules twice daily.
• Individuals sensitive to caffeine should begin with 2 capsules taken twice daily to asses tolerance and gradually build up to 4 capsules.
• Use 1 serving 20 minutes before morning exercise or breakfast with a glass of water.
• Take another serving before lunch or 20 minutes before training in the afternoon.
• Do not take within 5 hours of bedtime.
• Can be taken with meals.
• For best results combine with a calorie controlled diet.
Notice
Check with a qualified health care professional before taking this product. Do not use if you are sensitive to caffeine; being diagnosed with high blood pressure or heart condition; pregnant or nursing a baby; under 18 years of age; have any known or suspected medical conditions; and/or if you are taking any prescription or OTC medications. Avoid using with any other caffeinated products. Discontinue if you experience rapid heartbeat, dizziness, severe headache or shortness of breath. To avoid sleeplessness, do not consume within 5 hours of bedtime.
Customer Reviews
Strong

Review by BIGK

(6 November 2019)

Lol this stuff is strong got feeling boggy but good for weight loss

THE BEST

Review by LES

(17 October 2018)

if you are looking to increase your energy at the gym this product is the only way to go, just be cautious with the dose two per serving its a good start. overall im super impressed

Highly Recommend!

Review by Steph

(16 July 2018)

I started a caloric restriction at 1200 calories, in order to drop a couple of kgs. Must say that After my first day with the full dose I was feeling very buzzed- bit of a caffeine overdose I think. But I halved the recommended dosage after that and have been VERY happy! Definitely helps manage the appetite and cravings on a low- cal diet- and also keeps the energy up in the gym. Managed to drop 15 kgs in four months- definitely recommend for people looking to cut fat. If you're not a coffee drinker... beware! This stuff is definitely not for the faint-hearted. But highly HIGHLY recommend for appetite control.

Worked for me but read the instructions

Review by Lara

(8 April 2016)

Reading the website and then the product label I saw that it is quite a potent product. Have had bad experiences in the past with other products, so was cautious. Slowly worked my way up to the recommended serving and once there was happy with the energy it gave me. I did lose cms and kilos after 4 weeks. Start slowly with this.