Product Info
Optimum Nutrition Micronized Creatine Powder assists with lean muscle growth.
Highly researched, creatine monohydrate has been shown to support muscle strength, power, and size when combined with high-intensity activities.
It's also micronized (to make the particles smaller), so the powder mixes easier and stays suspended in liquid longer than non-micronized creatine supplements.
Related Products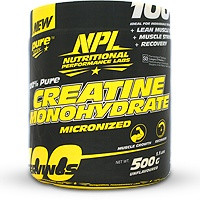 Nutrition Facts
Serving Size: 1 Rounded Scoop (3.6g)
Servings per Container: 88 (317gr)

Amount per Serving
% Daily Value
Creatine Monohydrate
3.4 g
*
Creatine
3.0 g
Ingredients
Creatine Monohydrate
Allergen Information: May contain: Milk, Soy, Gluten, Egg, Nuts and Peanuts.
Recommended products to use with this item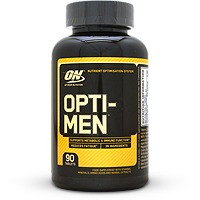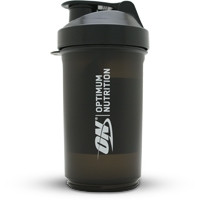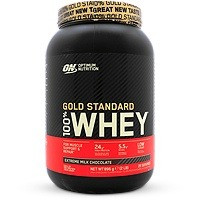 Directions
Creatine Powder is micronised for easy mixing.
Simply add 1 rounded scoop (3.6g) to 240 ml of cold water, your favourite beverage or ON shake and mix until powder is dissolved.
Recommended daily consumption of 1 serving per day.
Notice
Not for use by those with pre-existing medical conditions or those taking any medications, those under the age of 18 or women that are pregnant or breast-feeding. Food supplements are not to be used as a substitute for a varied diet. Do not exceed recommended daily dose. Keep out of reach of children.
Customer Reviews
Awesome Product

Review by Jean-Pierre

(6 March 2020)

Been trying this creatine out for a while now after sampling numerous other brands and I have to say it is by far the most effective creatine product I have tried. Within 2 weeks I noticed considerable strength gains during my training sessions as well as an overall intensity boost in regards to reps and the amount of weight I could lift and as a result have made considerable muscle gains since. Great product overall and I won't be switching to a different creatine product anytime soon.

Quality product

Review by Rat

(10 January 2017)

What I would expect from ON. A quality product. Follow the instructions, load correctly and bobs your uncle - strength and size and stamina.

Not Creapure anymore?

Review by ruvann

(27 November 2015)

I've always use ON's Creapure based creatine, and just reorder every time. It arrived this morning and to my surprise, contrary to what still is written in the description here, Optimum Nutrition Creatine seems to not use Creapure anymore... Extremely disappointing!
Same creatine monohydrate as everyone else now.

Good Gains

Review by Sibonga H

(23 June 2015)

This is some dope a** creatine, good size and strength gains.Since it's unflavoured just consume it with a protein shake or 100% fruit juice.

Rolls Royce

Review by Ronan

(27 February 2015)

This is the Rolls Royce of creatine. They use CreaPure which is made in Germany, so quality is tops. This just works wonders with me. Feel strong, recovery better and increase lean muscle (800 grams - 1 kg) over approx 8 weeks. Doesn't sound a lot but when you are lean it is noticeable. This stuff is magic!

Optimum Nutrition Micronized Creatine

Review by jamesfranco

(13 October 2014)

By using Optimum Nutrition Micronized Creatine,it keeps body the capacity to develop muscles strong and great.Nice product

best creatine period

Review by leighton

(8 October 2014)

no nonsense unflavoured creatine. no awards for taste but the micronized plain mono works very well compared to all the newer complex ones. a must have in your arsenal

Great

Review by Trevor

(5 April 2014)

Very nice product, happy with the results.

Good product

Review by gareth

(3 December 2013)

This is the only creatine i have used, i am new to creatine but have noticed and improvement in strength within my first week of using this product. Has no taste but mixes nicely with my shakes.

Great Product

Review by Reuben

(27 November 2013)

Tried this creatine product out, is tasteless and therefore is ideal with a post-workout protein shake. Furthermore it gives definite results, such as more reps , increase in weight and strength. Also by it being one of the purest creatine monohydrates (creapure) at such a decent price, it's the best creatine product in the category of creatine monohydrate. Very satisfied !

Unflavoured

Review by Timothy

(2 July 2013)

Tasteless in any drink.

Great Product

Review by Alessandro

(20 May 2013)

I started using this earlier this year after my December holiday. Hadn't trained for around 2 solid months and needed a little boost to get my strength back. Felt like this product helped.

Added it to my post work out shake consisting of glutamin and SPS IsoPRO. Getting the gains back but my skin has been breaking out lately, no diet change, or exercise change... only the introduction of the creatine (perhaps other factors like stress may play a part... probably). But I've stopped taking the creatine just as an experiment.

Enough about that though... results were good! Overall great product and good value for money!

totaly awesome

Review by Johan

(31 January 2013)

I bought this a while back and it worked great. Didn't taste like anything. I had good weight and power gains. I would definitely recommend this.

Preferred Creatine

Review by Buhrmii

(15 January 2013)

Sure, instantized creatine mono is practically all the same, but I like making use of a premium international brand that offers a highly mixable and reasonably priced product. The taste by itself isn't great, but it's easily disguised in juice/protein shake.

Perfect

Review by Kaptein

(5 December 2012)

Mixes well, tastes like nothing (I mix it with juice) and you know it is pure (CreaPure.) Price isn't bad at all either. What more do you want?

Awesome creatine

Review by Jaco

(23 November 2012)

Great creatine, if someone would ask me what creatine to use, id recommend Optimum Nutrition Micronized Creatine Powder, great product.

good product overall

Review by chris

(8 September 2012)

buying the large size container last a long time, short of a year.
I do not have any negative side effects or any discomforts. the product does require you to consume more water on a daily basis.
I do see strength gains from using the product and it postpones signs of fatigue.
well priced, tastes plain and is of good quality

Awesome stuff!

Review by Carmelo

(31 July 2012)

Great product! Used 20 grams a day for 4 days as loading and saw significant strength gains after 1 week. Almost finished my first bottle and seen great gains in strength and lean mass. Stack with BCAAS, Glutamine and ON's Gold Whey and you will be well on your way!!

Great Creatine

Review by Timothy

(6 July 2012)

Combined this with ON Whey for post workout shake. Amazing!

Same old creatine-better taste!

Review by Mitch

(6 May 2012)

All creatine monohydrates are going to have the same effect,so if you're low on cash look to another brand,evox etc that has a better price.

But if you want a creatine that mixes really well and has almost no taste,with no grittyness or bitterness,then fork out the extra cash and buy it!

Dead Average

Review by Cullen

(27 April 2012)

Most creatines are the same, i didn't really find anything special about this one, but doesn't mean ON is less of a brand to be trusted and recommended

Cheap, high quality and effictive

Review by Dominic

(12 February 2012)

I used this creatine whilst cutting as it contains no calories but it should be taken with sugar to increase absorption (i.e juice when cutting). Used 10g's for 5 days as my loading phase then 5g's thereafter. great results- strength gains were undeniable.

A great creatine supplement

Review by Daniel

(28 August 2011)

Optimum Nutrition has launched one of the best and purest forms of creatine available. Creatine is arguably the most important supplement for anyone looking to gain strength and muscle and Optimum Nutrtion's creatine powder is the perfect choice for anyone looking to get big and strong. Be sure that you drink at least 12 glasses of water to avoid dehydration but for its price this is a really great product.

Creatine

Review by Juan-Pierre

(8 June 2011)

This is a good product. I am currently busy with my first month of using this specifically creatine. Just sucks coz it doesn't have a flavour it's like you are drinking plain water

Does the job

Review by Rowan

(1 May 2011)

Does the job its supposed to do, makes you hold water which is GOOD because thats what u want!!!! stay on this product all year round and remain on a solid protein supplement to maintain your gains. Brilliant stuff and cheap too.

Great Product

Review by Max

(7 February 2011)

Really great product. The best creatine i have ever used

Awesome

Review by Mohamed

(26 October 2010)

This is better than other creatine monohydrate powders i've used. Its micronised so it dissolves faster and doesn't settle at the bottom of my shaker and there's no gritty taste. and its creapure you dont find that other brands. awesome!!!

if it came in bigger sizes ( 600g, 1200g) that would be just as awesome!!! More crea for your buck

great

Review by jack

(21 September 2010)

i put on alot of weight, aswell as water retention. after stoping it, be sure to use a good protein shake to maintain ur weight.

good and bad

Review by Jay

(8 September 2010)

i put on alot of weight but once finished i also lost alot of weight so kind of no point.

good

Review by Alon

(31 August 2010)

i used this fr one month, i found it makes you hold a lot of water more then other products, so gaining weight and size is easy to do on this! THOUGH i lost most of it as i finished.