Product Info
PharmaFreak Ripped Freak Keto is a BHB Ketone fat-burning pre-workout drink for increased workout performance and weight management.
2-in-1 Performance Booster
This is a unique product on the market. It combines BHB Ketones together with other fat burning and workout boosting compounds to provide a synergistic weight loss effect.
The product is ideal for those on a Keto diet and those who aren't.
Improved Mental Focus
Some individuals starting a Ketogenic diet report a drop in mental focus due to carbohydrates being eliminated from their diets. The combination of B vitamins, l-carnitine and caffeine aid in providing mental alertness and focus.
Our Final Thoughts
PharmaFreak Ripped Freak Keto is a brilliant product to serve the Keto community. Most BHB Keto products are expensive due to the high cost of the BHB Ketones. This product offers excellent value with the combination of being a fat burner and pre-workout.
This is one of our preferred BHB Ketone products currently on the market as of this review. Great formulation at a reasonable price point.
Related Products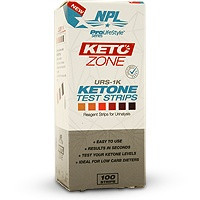 Nutrition Facts
Serving Size: 1 Scoop (10 grams)
Servings per Container: 20

Amount Per Serving
% Daily Value
Vitamin B6 (Pyridoxine hydrochloride)
1.7 mg
100%
Vitamin B12 (Methylcobalamin)
2.4 mcg
100%
Pharmaceutical-Grade BHB Ketones




Beta-Hydroxybutrate (D-A3-Hydroxybutyrate) (Calcium beta-Hydroxybutyrate, Magnesium beta-Hydroxybutyrate)
2 g
Δ
Tyrosine(L-Tyrosine)
1.5 g
Δ
Beta-Alanine (beta-Aminopropionic acid)
750 mg
Δ
L-Carnitine tartrate
500 mg
Δ
Proprietary Energy Blend
410 mg
Δ
Caffeine (1,3,7-Trimethylxanthine)


Δ
Asian ginseng (Panax ginseng, Root)


Δ
Olive (Olea europaea, Fruit)


Δ
Δ% Daily value not established
Ingredients
Malic acid, Citric acid, Fruit gum flavour JD2, Silica, Sucralose, Grape colour.
Recommended products to use with this item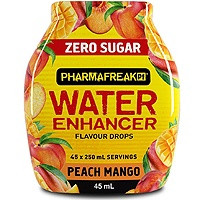 Directions
• As a dietary supplement, adults mix 1 scoop in 250 – 500 ml of cold water and consume 15 – 30 minutes before exercise.
• Do not consume more than 2 scoops daily.
Notice
KEEP OUT OF REACH OF CHILDREN. Not intended for use by persons under 18. Consult a medical doctor if you have a medical condition or if you are taking any over-the counter or prescription medication. Consult a health care practitioner prior to use if you are taking antidepressant medications, lithium, blood thinners or digoxin, or if you have diabetes. Ensure to drink enough fluid before, during and after exercise. Consult a health care practitioner prior to use if you have high blood pressure, glaucoma and / or detrusor instability (overactive bladder syndrome). This product can lower blood pressure and increase the risk of hypertension. Consumption with natural health products (e.g. bitter orange extract, synephrine, octopamine, ephedra) or other drugs (e.g. ephedrine) that increase blood pressure is not recommended. Consumption with other caffeine containing products (e.g. medications, coffee, tea, colas, cocoa, guarana, mate`) is not recommended. This product is not intended as a substitute for sleep. Hypersensitivity/allergy is known to occur, in which case, discontinue use. Some people may experience insomnia, anxiety or headaches, in which case, discontinue use.