Product Info
SSA Supplements Hell Fire Pump is a caffeine-free preworkout drink to enhance training performance.
Stimulant-Free Performance
Many athletes and lifters train at night. Taking a caffeine-based preworkout in most cases negatively affects the quality of sleep.
Quality sleep plays such an important role in achieving fitness and health goals.
Stimulant-free workout drinks offer a boost in training performance without compromising sleep. The perfect balance between performance and recovery.
Muscle-Pump Amplifier
Caffeine-free preworkouts increase performance by enhancing vasodilation which is 'expanding' blood vessels to allow more nutrient and oxygen rich blood to circulate.
The increased oxygen uptake is what accounts for the performance boost.
SSA Supplements Hell Fire Pump uses most of the tried and tested ingredients such as L-Citrulline Malate, Gylcerol Powder and Beetroot Extract to increase muscle pumps during your gym session.
B Vitamins
Added to the formulation are a blend of B Vitamins shown to play a role in the body's energy cycle and electrolytes for optimal hydration which also is key to maintaining sports performance.
SSA Supplements Hell Fire Pump is the perfect product for athletes who train at night or are taking a break from caffeine-based preworkouts.
Nutrition Facts
Serving Size: Serving Size : 1 Heaped Scoop (10 grams)
Servings per Container: 30

Amount Per Serving
NRV
Energy
30kJ
†
Carbohydrates
1,8 g
†
Of which is sugar
0,3 g
†
HELLFIRE PUMP AMPLIFIER
L-Citrulline Malate
3 000 mg
†
Beta Alanine
2 000 mg
†
Gylcerol Powder 65%
1 500 mg
†
Beetroot Extract (Beta Vulgaris)(Root)(16% Nitrate)
350 mg
†
Hawthorn (Crataegus Pinnatifida)(Berry) Extract 4:1
300 mg
†
Niacin (as Nicotinic Acid)
30 mg
185%
Piperine Extract 95%
5 mg
†
HYDRATION AND VITAMIN SUPPORT
Sodium (as Disodium Phosphate)
200 mg
†
Potassium (as Dipotassium Phosphate)
120 mg
6%
Vitamin B6 (as Pyridoxine HCL)
10 mg
588%
Riboflavin
5 mg
385%
Vitamin B12 (as Cyanocobalamin)
200 mcg
8350%
NRV-Nutrient Reference Values for individuals older than 4 years.
†-NRV not established
Ingredients
Hellfire PUMP Amplifier (L-Citrulline Malate, Beta Alanine, Glycerol Powder 65% Beetroot Extract (beta vulgaris),Hawthorn Berry Extract, Nicotinic Acid, Piperine Extract), Hydration and Vitamin Support (Disodium Phosphate, Pyridoxine HCL, Riboflavin, Vitamin B12)
Other Ingredients: Maltodextrine, Flavouring acids, Non-Nutritive Sweeteners (Sucralose and Acesulfame k), Anti-Caking Agent, Colourant (E104,E110)
ALLERGEN INFORMATION
Contains no common allergens, but is produced in a facility that processes Whey, Casein and Egg.
Recommended products to use with this item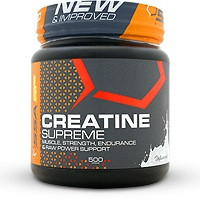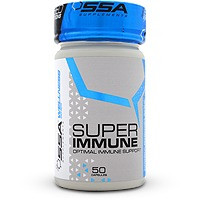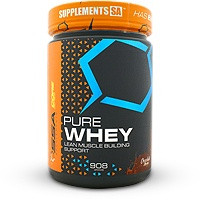 Directions
Mix 1 serving (1 heaped scoop) with 250 ml of cold water 30-45 min before training.
Notice
Seek advice from a health care professional before use if you have any pre-existing medical condition. Do not use if you are pregnant or nursing, or if you are being treated for heart disease or high blood pressure. Should not used in conjunction with prescribed medication, including MAO inhibitors, stimulants or anti-depressants. Discontinue use and consult your doctor if any adverse reactions occur. KEEP OUT OF REACH OF CHILDREN.