Product Info
SSA Supplements Creatine Supreme has been formulated to increase your lifts during training.
Contains creatine monohydrate which has been extensively studied for its safety and efficacy. Creatine plays a role in ATP production which improves recovery time between sets.
SSA Supplements Creatine Supreme is best suited for athletes and lifters performing short power movements who need an increase in power output.
Possible Benefits
• Improved Strength
• Increased Power Output
• Better Recovery
Nutrition Facts
Serving Size: 1 Heaped Scoop (5 grams)
Servings per Container: 100

Amount Per Serving
%NRV*
Creatine Monohydrate
5 000 mg
†
NRV-Nutrients Reference Values for individuals older than 4 years.
† - NRV not established
Ingredients
Creatine Monohydrate
ALLERGEN INFORMATION
Contains no common allergen, but is produced in a facility that processes Whey, Casein and Egg.
Recommended products to use with this item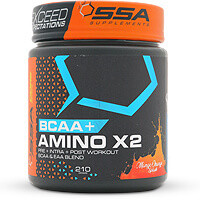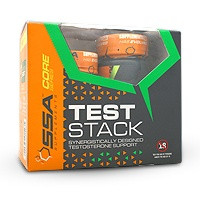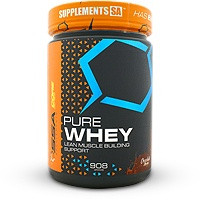 Directions
• Mix 1 level scoop (5g) into 200ml of water and consume twice daily.
• On training days take 1 of these servings post-workout.
• For best results, stack with SSA'S DEXTROSE with a ratio of 1:4 (5g Creatine with 20g Dextrose) in 200ml water or fruit juice.
• First five days (Loading Phase) 4 single servings (4x5g) spread out throughout the day.
Notice
Seek advice from a health care practitioner before use if you have any pre-existing medical condition. Do not use if you are pregnant or nursing, or if you are being treated for heart disease or high blood pressure. Should not be used in conjunction with any prescription medication including MAO inhitors, stimulants, or anti-depressants. Discontinue use and consult your doctor if any adverse reactions occur, KEEP OUT OF REACH OF CHILDREN
This product has not been evaluated as a medicine by the Medicine Control Council of South Africa and is not intended to diagnose, treat, cure or prevent any disease.
DO NOT EXEED RECCOMENDED DAILY INTAKE. DIETARY SUPPLEMENT SHOULD NOT REPLACE A PROPER DIET.