Product Info
Universal Nutrition Animal Nitro is the essential muscle building EAA stack for enhanced gains and reduced muscle catabolism.
Animal Nitro is unique in that it is the only product that utilizes Human Muscle Protein Complex™.
HMTC™ is the precise ratios of specific essential amino acids(EAAs), ratios modelled after actual human muscle itself to help optimize and ensure rapid absorption and superior results.
Essential amino acids (EAAs) include all three of the branched-chain amino acids(BCAA):Leucine, Isoleucine and Valine.
Related Products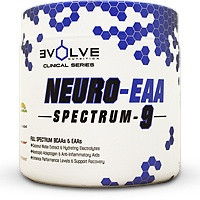 Nutrition Facts
Serving Size: Serving Size : 1 Pack
Servings per Container: 44
Amount Per Serving
% Daily Value
Niacin (as niacinamide)
10mg NE
63%
Vitamin B6 (pyridoxine HCL)
500mcg
29%
HUMAN MUSCLE PROTEIN COMPLEX™
4995mg
**
Leucine
**
Lysine
**
Arginine
**
Valine
**
Isoleucine
**
Histidine
**
Threonine
**
Methionine
**
Phenylalanine
**
PRO BCAA COMPLEX
**
Leucine
3500mg
**
Isoleucine
1685mg
**
Valine
1815mg
**
** Daily Value (DV) not established
Ingredients
Gelatin, Dicalcium phosphate, microcrystalline cellulose,magnesium stearate, stearic acid, titanium dioxide.
ALLERGEN INFORMATION
Made in a GMP facility on equipment that process milk, soy, egg, peanuts, tree nuts, fish, shellfish, and wheat.
Recommended products to use with this item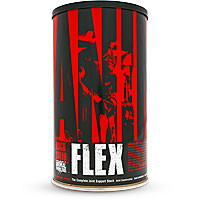 Directions
• Take 1 – 2 packs within 15 – 30 minutes immediately after lifting.
• Even better take 2 packs on your training days – the first preworkout, right before lifting, and the second postworkout.
• If you take a postworkout shake, then take Animal Nitro first, and then wait at least another 30 – 45 minutes before drinking that shake.
• When possible, take Animal Nitro on an empty stomach, preferably with 236 - 350 ml of grape other fruit juice.
Notice
Exercise good judgment and keep this out of reach of children. To keep it as fresh as possible, store in a cool, dry place, away from heat, moisture and sunlight.