Product Info
NPL Vegan Protein is the perfect plant-based protein powder for athletes and individuals following a vegan or dairy free lifestyle.
Sourced from 100% pure, vegan-friendly ingredients this vegan protein is an easy and no-prep way to boost your protein requirements for the day.
A common concern for most vegetarians and vegans is that their diet might lack sufficient protein. This vegan protein is the perfect addition to a well-planned vegetarian or vegan diet, that will provide you with all the protein and nutrients you need to build muscle and live a healthy balanced lifestyle.
Organic plant based proteins remain one of the most useful proteins to the human body. NPL combined 6 different types of pure plant proteins to provide you with a full comprehensive high quality protein drink that tastes so good you won't believe it's natural.
One of the key protein sources is Sacha Inchi (plukenetia volubilis) which is a nutrient dense plant that produces large, edible seeds rich in omega-3 and omega-6 fatty acids, protein and vitamins such as vitamin e and beta-sitosterol.
Harness the power of plant protein to achieve your health and fitness goals.
NPL Vegan Protein contains a full profile of all nine essential amino acids, high quality proteins and vitamins to deliver a great-tasting, easy-mixing protein powder.
• 100% Organic plant proteins
• Free of allergens like dairy and soy
• Certified gluten free
• Perfect for vegans and vegetarians
• Full spectrum essential amino acids
• Naturally sweetened with Stevia
• Zero creatine
• Fortified with Bamboo Fibre
Nutrition Facts
Serving Size: Serving Size : 1 Rounded Scoop (43 grams)
Servings per Container: 17

Amount Per Serving
%NRV*
Energy
596 kJ
-
Protein
22.3 g
40%
Glycaemic Carbohydrate
4 g
-
of which: Total Sugar
0.4 g
-
Total Fat
4.1 g
-
of which: Saturated Fat
0.7 g
-
Dietary Fibre **
4.7 g
-
Total Sodium
408 mg
-
Calcium
114 mg
9%
Iron
2 mg
9%
Magnesium
207 mg
49%
Phosphorous
515 mg
41%
Potassium
186 mg
-
Vitamin A (Retinyl Acetate)
240.0 mcg
30%
Vitamin B1 (Thiamine)
0.4 mg
30%
Vitamin B2 (Riboflavin)
0.4 mg
30%
Vitamin B3 (Nicotinamide)
4.8 mg
30%
Vitamin B5 (Pantothenic Acid)
1.5 mg
30%
Vitamin B6 (Pyridoxine HCI)
0.5 mg
30%
Vitamin B7 (Biotin)
9.0 mcg
30%
Vitamin B9 (Folic Acid)
120.0 mcg
30%
Vitamin B12 (Cyanocobalamin)
2.4 mcg
100%
Vitamin C (Ascorbic Acid)
30.0 mg
30%
Vitamin D (Cholecalciferol)
4.5 mcg
30%
Vitamin E (Tocopherol Acetate)
4.5 mgTE
30%
* % NRV-Nutrient Reference Values for individuals older than 4 years.
- Not established
**AOAC 985.29 (Method of analysis)
Ingredients
Pea Protein, Rice Protein, Sacha Inchi Protein, Chickpea Protein, Pumpkin Seed Protein, Hemp Seed Protein, Cocoa Powder, Pre-Cooked Rice Flour, Quinoa Powder, High Oleic Sunflower Seed Oil Powder, Bamboo Fibre, Sunflower Lecithin, Flavouring, Stabilizers, Salt, Non-Nutritive Sweeteners (Stevia, Sucralose), Vitamin Premix.
ALLERGEN INFORMATION
None
Made in a factory that processes cow's milk, egg, soy, gluten (wheat, barley and oats), tree nuts and peanuts.
Recommended products to use with this item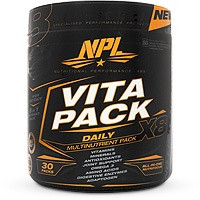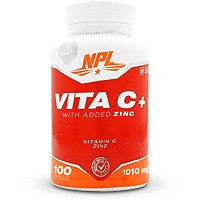 Directions
• Add 1 rounded scoop (approx 43g) to 350 – 400ml of cold water or almond milk and consume 1-3 times daily.
• Use as a recovery post-training drink and/or supplement with or between meals.
Notice
If you suffer from a chronic medical condition or are taking chronic prescription medication, consult your health care practitioner before using this product. Discontinue use of this product at least 2 weeks prior to any planned surgical procedure. Always inform your health care professional if you are taking other medicine. Do not use if you are pregnant or breast feeding. Discontinue the use of this product when there is sensitivity towards any of the ingredients.
Customer Reviews
Amazing flavour!

Review by Larissa

(28 November 2020)

The texture is slightly grainy / grainier than the USN Blue Lab choc mocha plant protein. But this NPL flavour is super yum if you blitz it with some ice and oats to mask the texture a bit.