Product Info
Break away from the ordinary and push your training to the next-level with NPL Anarchy Pre Workout!
Anarchy is a fully loaded pre-workout which has been formulated with energy, stamina, focus and muscle pump in mind.
This preworkout contains several key ingredients, such as Citrulline Malate, Creatine Monohydrate, Betaine Anhydrous, Hupezine A and NAC which may promote muscle pumps, enhance energy and boost mental focus during your gym workout session.
In addition it contains powerful antioxidants to assist with improved hydration.
Each heaped scoop has 150 mg Caffeine which will give most lifters and athletes a great performance boost for their training.
At the current price and offering 20 servings at a single scoop, this preworkout is fantastic value for money considering how loaded the formulation is.
Crush your workout with NPL Anarchy Pre Workout!
Related Products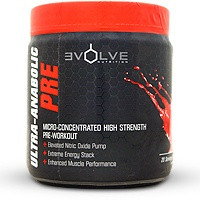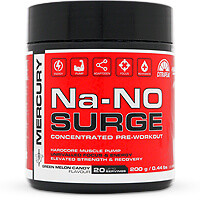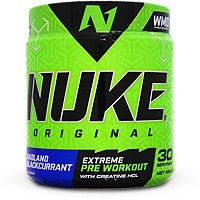 Nutrition Facts
Serving Size: 1 Heaped Scoop (8 grams)
Servings per Container: 20


Amount Per Serving
% NRV*
Energy
117 kJ
Protein
0.0 g
0%
Glycaemic Carbohydrate
0 g
Of which Total Sugar
0,1 g
Total Fat
0.0 g
Of which Saturated Fat
0.0 g
Dietary Fibre**
0.0 g
Total Sodium
81 mg
STAMINA & POWER MATRIX
3975 mg
Beta- Alanine
1500 mg
Creatine Monohydrate
1250 mg
Betaine Anhydrous
625 mg
L-Taurine
500 mg
N-Acetyl-L-Cysteine (NAC)
100 mg
VASOPUMP FACTOR
2025 mg
L-Citrulline Malate
2000 mg
Vitis Vinifera (Grape Seed Ext. Std. to 95% Proantocyanidins)
25 mg
NEURO-FOCUS STACK
427 mg
L-Tyrosine
250 mg
Caffeine Anhydrous
150 mg
L-Theanine
25 mg
Huperzine A (Huperzia Serrata Clubmoss Leaf Ext, Std. to 1%)
1.7 mg
HYDRATION & ANTIOXIDANT FACTOR
105 mg
Coconut Water Powder
100 mg
Pterostilbene
5 mg
*% NRV -Nutrient Values for individuals older than 4 years.
- Not established.
** AOAC 985.29 (Method of analysis) (Ext. Extract) Std. Standardized).
Ingredients
Citrulline Malate, Beta Alanine, Creatine Monohydrate, Anti-Caking Agent. Betaine Anhydrous, L-Taurine, Flavouring, L-Tyrosine, Sodium Bicarbonate, Caffeine Anhydrous, N-Acetyl-L-Cysteine, Coconut Water Powder, Sodium Chloride (Salt), Non-Nutritive Sweetener (Sucralose), L-Theanine, Vitis Vinifera (Grape Seed) (Seed Extract, Standardized To 95 % Proantocyanidins), Vitamin B3 (Nicotinamide), Pterostilbene, Colourant (E122), Huperzia Serrata (Clubmoss) (Leaf Extract Standardized To 1 % Huperzine A), Maltodextrin.
ALLERGEN INFORMATION
None
Made in a factory that processes dairy, egg, soy, gluten (wheat, barley, and oats), shellfish, tree nuts and peanuts.
Recommended products to use with this item
Directions
• Mix 1 serving (heaped scoop) (approx. 8 g) with 100 ml OR depending on tolerance, 2 heaped scoops (approx. 16 g) with 200 ml of water and shake well.
• Consume 15-20 minutes prior to training.
• Start with one heaped scoop to assess tolerance.
Notice
Not recommended for use after 16:00 due to high caffeine content. Do not exceed the recommended dose.
Customer Reviews
Disappointing

Review by ShaneP

(5 July 2022)

NPL normally decent but this stuff is useless. 2 heaped scoops and no kick which leaves you with only 10 servings.

Nope

Review by Max

(6 April 2022)

its cheap and also garbage, barely does anything in fact makes you feel a bit sick.

Great effort!

Review by Tom

(30 March 2022)

Great stuff! Love that the artificial flavouring is not over powering. Works well, the dose is perfect and within industry standards. Can totally feel the Beta- Alanine tingle and caffeine kick. Exactly the same as USN equivalent.

Underdosed

Review by Riaan

(8 March 2022)

Even on a double scoop serving, This is super under dosed. At least its cheap.