Product Info
TNT Na-NO Surge is a concentrated pre-workout to elevate training performance and mental focus.
High Stimulant
This is one of the strongest pre-workouts currently on the market.
Each serving packs a whopping 300 mg caffeine to maximise your energy levels and training performance.
Mental Focus
TNT Na-NO Surge has a blend of ingredients to support razor-sharp mental focus so that you get the most from your time in the gym.
In addition to having an efficient workout, maximising the "Mind-Muscle Connection" will only boost your gains even further.
Skin-Splitting Pumps
No pre-workout would be complete without nitric oxide precursors designed to improve muscle "pumps" during your gym session.
The trademarked ingredient CitraPeak™ has been included to support vasodilation and the pump effect.
Using only proven performance nutrition technologies, at clinical dosage levels and in a very specific multi-ingredient profile, your best workout is in this jar!
Related Products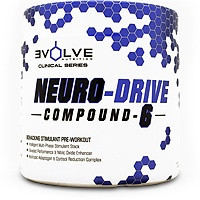 20

servings:

R479.00
R379.00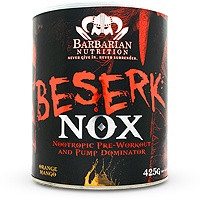 Nutrition Facts
Serving Size: 1 Scoop (10 grams)
Servings per Container: 20


Amount Per Serving
%NRV*
Energy
58 kJ
†
Protein
2,1 g
4%
Total Carbohydrates
0,5 g
†
of which Sugars
0.2 g
†
Dietary Fibre#
1,9 g
†
Total Sodium
123 mg
†
Potassium (elemental)
100 mg
†
Vitamin B3 (as Nicotinic Acid)
35 mg
219%
Vitamin B6 (as Pyridoxine HCL)
1 mg
59%
Choline (elemental)
60,4 mg
11%
Magnesium (elemental)
64 mg
15%


NA-NO PUMP COMPLEX
3610 mg
Citrulline Malate (2:1 as L-Citrulline & Malic Acid)
3000 mg
Agmatine Sulphate
375 mg
CitraPeak™ (Glucosyl Hesperidin)
200 mg
Vitamin B3
35 mg
ENERGY, NOOTROPIC & ADAPTOGEN CYCLE
751,2 mg
Caffeine Anhydrous
300 mg
Ashwangada (Root) Extract (2.5%)
200 mg
Choline Bitartrate
150 mg
L-Theanine
100 mg
Vitamin B6
1 mg
Huperzine-A (1%)
200 mcg
ELECTRO-LITE FUSE
993 mg
Magnesium Amino Acid Chelate
320 mg
Tri-Sodium Citrate
300 mg
Di-Potassium Phophate
223 mg
Pink Himalayan Crystal Salt
150 mg
UPTAKE ABSORB POTENTIATOR
5 mg
Bioperine® (Piper Nigrum) Standardized Minimum to 95% Piperine
5 mg
*%Nutrient Reference Values (NRV) for individuals 4 years and older (2010).
† Nutrient Refence Value (NRV) not yet established.
*Dietary Fibre method of analysis AOAC 991.43
Ingredients
Other Ingredients
Isomaltooligosaccharide, Anti-Caking Agent, Fruitaric Acid, Flavouring, Non-Nutritive Sweetener (Suclalose), Colourant.
ALLERGEN INFORMATION
No common allergens included.
Made in a factory that processes cow's milk, egg, soy, gluten (wheat, barley and oats), fish, tree nuts and peanuts.
Recommended products to use with this item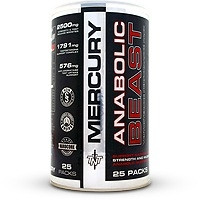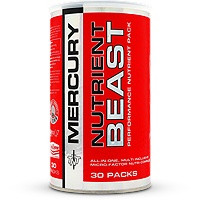 Directions
• As a pre-workout supplement, mix 1 scoop with 200ml – 225 ml cold water and drink 30 minutes before your workout.