Product Info
NPL BCAA 10:1:1 is a powerhouse BCAA blend to promote lean muscle and recovery.
Building Blocks For Muscle
Branched Chain Amino Acids (BCAA's) are a combination of Leucine, Isoleucine and Valine.
These three amino acids account for one third of protein in your muscle which makes them important for building lean muscle and a source of energy for your muscle cells.
Precise Ratio
These three amino acids naturally occur in dairy and meat products, however if you want to benefit from the muscle building affect they need to be taken in a precise ratio of 10:1:1 and at the correct dosage.
Each serving gives you the full recommended dosage of 5 grams Leucine which has been used in studies.
Increasing & Preserving Muscle
When taken at the correct time BCAA's may help your body increase lean muscle by utilizing protein better and if you train with high-intensity they will prevent muscle break-down during your workout.
So preserving and building muscle is the name of the game.
Perfect for the athlete looking for a lean physique without compromising muscle and strength.
Great Taste
Each tub has a full month's supply of 30 servings and comes in great tasting flavours. At the time of this review only Pineapple and Red Apple were available.
High BCAA Ratio
BCAA's may be the missing link in you reaching your fitness goal. With NPL BCAA 10:1:1 you'll have all your amino acids needs safely covered with their high ratio of muscle building nutrients.
Related Products
Nutrition Facts
Flavours: Red Apple
Serving Size: 2 Level Scoops (10g)
Servings per Container: 30 (308g)

Amount Per Serving
*%NRV
Energy
150.0 kJ
Protein
0.0 g
0%
Glycaemic Carbohydrate
0.2 g
of which total sugar
0.0 g
Total Fat
0.1 g
of which saturated fat
0.1 g
Dietary Fibre **
0.1 g
Total Sodium
0.1 g
Potassium
0.0 mg
0%
Calcium
0.0 mg
0%
Magnesium
0.0 mg
0%
Phosphorous
0.0 mg
0%
L-Leucine
5000.0 mg
L-Isoleucine
500.0 mg
L-Valine
500.0 mg
L-Glutamine
2000.0 mg
*% Nutrient Reference Values (NRVs) for individuals 4 years and older (2010).
** AOAC 985.29
Ingredients
L-Leucine, L-Valine, L-Isoleucine, L-Glutamine, Frutaric Acid, Flavourings, Sucralose, Stabilizer, Anticaking Agent, MCT Oil, Colourants, Maltodextrin, Sodium.
Allergen Information: None know.
This product is manufactured in a facility that uses materials contaiing milk, wheat, egg, fish, peanut, shellfish and tree nuts.
(Allergen control in place).
Recommended products to use with this item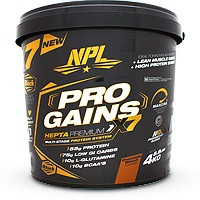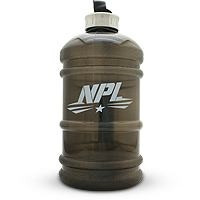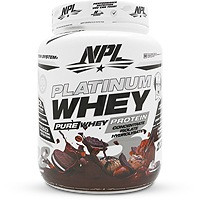 Directions
• Mix 2 level scoops (10g) with 250ml-300ml of water.
• Drink before and/or directly after a vigorous workout.
• Can also be consumed as an intra workout (during training) or between meals.
• To get the most out of the product follow an intense weight training program 3 – 5 times per week.
Notice
Consult your doctor prior to use. Not intended for use by persons under the age of 18. Do not use if you are pregnant or nursing unless prescribed by a sports physician / dietician. Avoid use if diagnosed with liver damage, kidney failure or Rye's syndrome. Over dosage may result in gastric disturbances. If symptoms persist reduce dosage or discontinue. Maintain an adequate state of hydration during use.
Customer Reviews
On my best pick

Review by Beast

(29 March 2020)

Use NLP then train hard and be a Beast

meh

Review by sasquatch

(8 April 2019)

rumble guts of note on this stuff, taste was pretty bad

L.O.V.E

Review by Mel

(4 April 2019)

If you've ever had powdered BCAAs before, you'll know that most aren't palatable. This one tastes great! I also like that I don't have to buy a separate glutamine supplement when using this and it's virtually carb free and limits insulin spikes. Try it!

Best in town

Review by Bashin

(28 February 2019)

Works wonders one of the best, it really works

Great effectiveness

Review by Naushy

(4 February 2019)

Satisfactory taste with excellent results

Good product

Review by Masonopp23

(16 October 2018)

Really good product. Will make use of it more often.

Good

Review by B

(7 October 2018)

Works well, just tastes reallllly bad
Great product tho

Very effective

Review by Maggs

(18 September 2018)

The product works wonders. I got ripped muscles showing in less than a month of using this product. The cherry flavor is a bit too sweet though

Good product, taste not much.

Review by G

(22 August 2018)

Product is good, just wish it tastes better.

Bcca

Review by Johannes seun smith

(18 March 2018)

Great product to use tastes good good results

Great !!!!!!!!

Review by Naushy17

(31 January 2018)

Value for money with real results . Delays lactic build allowing better endurance which you actually feel ! Pineapple is a bit bitter but okay . Would definitely recommend

Taste

Review by Peter Pan

(17 November 2017)

For me,it tastes awful but works

Fantastic

Review by NJ

(12 July 2016)

Great tasting product that mixes well. Started using it this week intra-training as well as Post and can definitely say that I feel the difference. Great product, great price. Will definitely recommend it.

Awesome stuff

Review by RUDOLPH

(1 June 2016)

I'm so glad I found out about this product a month ago. My recovery is amazing and the red apple tastes amazing. I drink it 3 times a day, so I go through more than 1 container a month. I'm hooked on this product.

Great product.

Review by Bradley

(26 January 2016)

As I am not a fan of prewokout supplements , I prefer intra work out BCAA supplements.

NPL has really delite red with this product. Started using it today and i maxed out my squats in the 8th set 120kg 5reps.

The BCAA ratio of 10:1:1 helps with fatigue, muscle recovery and I've minimised my rest periods between sets. Its reasonably priced compared to Inner armour which has a BCAA ratio of 13:1:1.

I got the pineapple flavour and the taste aint too bad and it mixes well.

As long as the price remains constant, I will be a regular to this product. Great job guys.