Product Info
NPL BCAA 2:1:1 contains branched chain amino acids, l-leucine, l-valine, l-isoleucine which have been researched for their potential to reduce muscle breakdown during weight training and their muscle building effects.
BCAA's are naturally occurring in a variety of food and are building blocks of lean muscle size.
Metabolized directly in the muscle BCAA's may improve nitrogen retention by sparing other amino acid groups for repair and rebuilding.
Supplementing with NPL BCAA 2:1:1 therefore promotes an increase in muscle recovery and reduces fatigue associated with intense exercise.
Nutrition Facts
Serving Size: 5 Capsules
Servings per Container: 30

Amount Per Serving
% NRV*
L-LEUCINE
1250 mg
L-ISOLEUCINE
625 mg
L-VALINE
625 mg
TOTAL
2 500 mg
NRV- Nutrient Reference Values for individuals older than 4 years.
†-NRV not established
Ingredients
Ingredients: L-Leucine, L-Isoleucine, L-Valine
Other Ingredients: Gelatine (Bovine), Magnesium Stearate Silica
ALLERGEN INFORMATION : None.
This product is manufactured in a facility that uses raw materials containing soya, cow's milk, gluten, fish, nuts and shellfish.
Recommended products to use with this item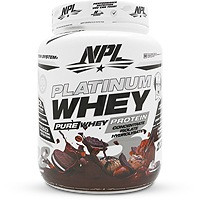 Directions
• Take 5 capsules 1-2 times per day, or based on your daily needs.
• Consume pre and post workout.
• On non-training days consume between meals and before bedtime.
Notice
Any persons suffering from anxiety or depression, those with diabetes, or those using blood thinning medication (such as warfarin), should consult their healthcare practitioner before using this product. Discontinue use of this product al least 2 weeks prior to any scheduled surgical procedures. Always inform your healthcare practitioner when you are using other medication. If you are pregnant, or breastfeeding please consult your doctor, pharmacist or other healthcare professional for advice before using this product. Discontinue use should you experience any adverse signs or symptoms when using this product.
THIS MEDICINE HAS NOT BEEN EVALUATED BY THE SOUTH AFRICAN HEALTH PRODUCTS REGULATORY AUTHORITY. THIS MEDICINE IS NOT INTENDED TO DIAGNOSE, TREAT, CURE OR PREVENT ANY DISEASE.