Product Info
Evolve Nutrition Neuro-Lean Hybrid Phase-5 is a multi-phase stimulant weight loss aid.
The five phases are designed to assist with mental focus, energy and enhanced ingredient uptake of the product. Each serving provides a blend of caffeine and tea extract totaling 239 mg of caffeine which equates to about 3 cups of coffee.
Included in the formulation is the patented form of ashwagandha extract called KSM-66® to support improved mental focus during your training to help you reach your fitness goals sooner.
Looking at the ingredients, Evolve Nutrition Neuro-Lean Hybrid Phase-5 is truly a revolutionary weight loss aid which may set the standard for other brands to follow.
Nutrition Facts
Serving Size: 3 Capsules
Servings per Container: 30

Amount Per Serving
Phase 1- ADAPTOGEN-NOOTROPIC STACK
400 mg
KSM-66® (Ashwagandha Standardised Root Extract (Withania Somnifera - 5% Withanolides))
300 mg
L-Theanine
100 mg
Phase 2 - FULL SPECTRUM ENERGY BLEND
390 mg
Caffeine Anhydrous
150 mg
Infinergy™ (Di-Caffeine Malate)
90 mg
Dynamine® (40% Methyliberine)
100 mg
TeaCrine® (as 40% Theacrine)
50 mg
of which caffeine
239 mg
Phase 3 - LIPOLYSIS ACCELERATION COMPLEX
900 mg
Sinetrol® XPur (Fat Shredding Technology™)
Grapefruit (Citrus Paradisi Fruit, Fruit Peel) (33.3 % Biaflavanoids;50:1 QCE 13 500 mg)
540 mg
Sweet Orange (Citrus Paradisi Fruit,Fruit Peel) (50:1 QBE 3 375 mg)
135 mg
Blood Orange (Citrus Paradisi Fruit,Fruit Peel)(50:1 QCE 1 125 mg)
45 mg
Guarana (Paulinia Cuparana, Seed) (12 % Caffeine, 4:1 QCE 360 mg)
180 mg
Phase 4 - NUTRIENT SHUTTLE & INCINERATION COMPLEX
315 mg
iFASO³® (Camellia Sinensis, Loranthus Parasiticus, Tuber Fleeceflower Root)
250 mg
Cardarmoxine™ 6-Paradol(as Elettaria Cardamomum)(seed)
40 mg
PRO-GBB® (as Gamma-Butyrobetaine Ethyl Ester Chloride)
25 mg
PHASE 5 - UPTAKE COMPLEX
5 mg
Bioperine® (Piper Nigrum)(Black Pepper Extract)(Standardised to 95 % Piperine)(Fruit)
5 mg
Ingredients
Magnesium Stearate (Plant Source), Aerosil 200, Microcrystalline Cellulose, Vegetable Capsules.
ALLERGEN INFORMATION
No common allergens included.
Manufactured in a facility that processes wheat (gluten), barley (gluten), oats (gluten), milk, soy, ground nuts, tree nuts crustaceans.
Recommended products to use with this item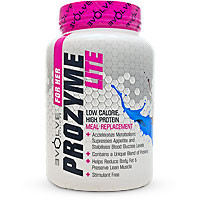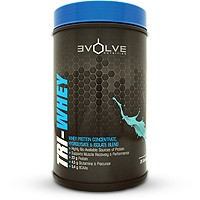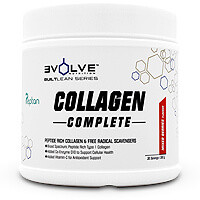 Directions
Week 1 & 2
•Take 2 capsules, once daily, 30 minutes before breakfast.
Week 3 Onwards
•Take 3 capsules, once daily, 30 minutes before breakfast.
Notice
Consult a physician before using this product if you have a medical condition, if you require surgery, or if you are taking prescription or over-the-counter medication. DO NOT EXCEED 3 CAPSULES IN A 24-HOUR PERIOD AND DO NOT TAKE WITHIN 6 HOURS OF SLEEP. Not intended for persons under 18 years of age. Do not use if your pregnant or nursing.
Customer Reviews
Fatburning results

Review by Nads

(17 January 2022)

Even with not adjusting my diet most days, I still am losing weight or not gaining at least and energy levels are much better.

Found my fat burner for the next couple of months

Review by Lizzy

(24 February 2020)

No feeling funny, headaches, dizzyness, nausea. I've used products from other brands where I experienced what I mentioned. Not with this. Smooth and constant energy. Made me feel great during the day. Con: a bit expensive.