Product Info
Evolve Nutrition Oxyburn Elite has been developed using the most noted ingredients shown to support weight loss management.
The new generation Oxyburn is part of the recently launched BULTLEAN series by Evolve. Offering affordable and cutting-edge fitness supplements.
Each serving gives 200 mg caffeine to power your morning workouts as well as 500 mg of the trademarked herbal extract called OMEOLIPID™.
A range of herbal and botanical extracts are included in the OXYBURN COMPLEX.
Evolve Nutrition Oxyburn Elite has been reengineered to provide an affordable and comprehensive weight management aid.
Nutrition Facts
Serving Size: 2 Capsules
Servings per Container: 40

Amount Per Serving
%NRV
OMEOLIPID™
500 mg
†
Artichoke (Cynara scolymus L.)
Caihua (Cyclanthera pedata (L.) Schrad.)
Fenugreek (Trigonella foenum-graecum L.)
Caffeine Anhydrous
200 mg
†
OXYBURN Complex
164 mg
†
Bauhinia Purpurea L. (Leaf & Pod).
Bocopa Monnieri Extract (50% Basocides),
Ashwangada (Root) Extract (5% Withanolides),
Cirsium Oligophyllum (Plant) Extract
%Nutrient Reference Values (NRVs) for individuals 4 years and older (2010).† NRVs not yet established.
Sugar free. Bovine capsules
Ingredients
OTHER INGREDIENTS: Magnesium Stearate, Aerosil Gelatin (Capsule), Titanium Dioxide, Brilliant Blue).
ALLERGEN INFORMATION
No common allergens included
Manufactured in a facility that processes wheat (gluten), barley (gluten), oats (gluten), milk, soy, ground nuts, tree nuts and crustaceans.
Recommended products to use with this item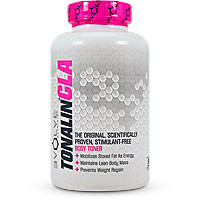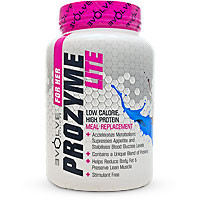 Directions
• Take 2 Capsules twice daily, preferably 30 minutes before breakfast and again before lunch.
• If you training early in the morning, take 2 capsules prior to workout, and your second serving before lunch.
Notice
To maximize your results, follow a consecutive 5-day on, 2-day off cycle.
Supplementation of EVOLVE OXYBURN ELITE is not recommended after 4pm.
Consult a physician before using this product if you have a medical condition, if you require surgery, or if you are taking prescription or over-the-counter medication. DO NOT EXCEED 4 CAPSULES IN A 24-HOUR PERIOD AND DO NOT TAKE WITHIN 6 HOURS OF SLEEP. Not intended for persons under 18 years of age. Do not use if you are pregnant or nursing.
Customer Reviews
Pleasantly surprised

Review by Lisa

(3 March 2020)

Had used the previous version a few years back with great results. Have only used this for 3 days and I must say I prefer it to the old version. I take it first thing in the morning before my workout, smooth energy which lasts until lunch time. Can't say anything about the weight loss yet. But thumbs up for energy and mental focus.