Product Info
MuscleTech Muscle Builder Pro Series is a lean muscle builder and workout performance booster.
Lean Gains
The active ingredient PeakATP® has been scientifically researched by a 2013 human study done at the University of Tampa.
After 12 weeks the athletes who received a daily dose of 400 mg PeakATP® increased lean body mass by 4kg versus the placebo group who increased by 2.1kg.
Muscle thickness was recorded at 4.9mm versus 2.5mm which is a 96% increase.
Increased Strength
The muscle thickness gains can be attributed to the massive increase in strength. Athletes receiving PeakATP® increased strength by 147% over the placebo group which meant that they lifted substantially heavier weight resulting in the increase in muscle thickness.
Improved Blood Flow
PeakATP® also plays a role in nitric oxide production which improves blood flow and muscle pumps during your workout. Improved blood flow is essential to carry nutrient and oxygen rich blood to muscles to boost workout performance and speed up recovery.
MuscleTech Muscle Builder Pro Series is a unique lean muscle builder designed for individuals looking to boost performance in the gym as well as build more muscle and strength.
Nutrition Facts
Serving Size: Serving Size : 1 Capsule
Servings per Container: 30

Amount Per Serving
%Daily Value
Adenosine 5'- Triphosphate Disodium (PEAK ATP®)
400mg
†
† Daily Value not established.
Ingredients
Other Ingredients: Microcrystalline Cellulose, Capsule (Gelatin, Titanium Dioxide, FD&C Blue No. 1), Magnesium Stearate, Silicon Dioxide.
Recommended products to use with this item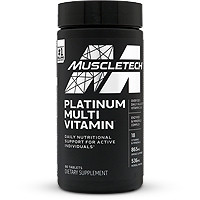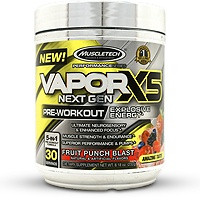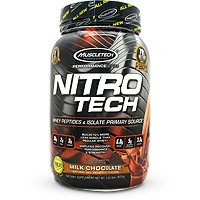 Directions
• Take 1 serving (1 capsule) with a glass of water 30 to 45 minutes before your workout.
• On non –training days, take 1 serving on an empty stomach before breakfast.
• Do not exceed 1 serving in a 24-hour period.
• Read the entire label before use and follow directions provided.
Notice
For adult use only. Do not use if pregnant or nursing. Consult a medical doctor before use if you have a medical condition and before starting a diet or exercise program. KEEP OUT OF REACH OF CHILDREN.