Product Info
My Wellness Naked Whey Isolate is a form of whey protein that has been ultra-microfiltrated at very low temperatures to ensure the amino acid profile has not been denatured and are highly bio-available to the muscles.
Most of the lactose and fats have been removed in this process leaving a very high quality protein that is as pure as it gets.
This whey protein also contains all the micro-fractions namely immunoglobulin, cellular growth factors, lactoferrin and glycomacropeptides.
Each serving contains 2 grams of Colostrum which boost muscle synthesis and support the immune system.
No artificial colourants, sweeteners or artificial falvours have been added to Naked Whey Isolate. My Wellness have used natural stevia and flavours extracts where necessary to flavour this product.
Nutrition Facts
Serving Size: Serving Size : 2 Level Scoops (30 grams)
Servings per Container: 30

Amount Per Serving
Per 100g
Energy
405kJ
1350kJ
Protein
26g
87g
Carbohydrate
0.5g
1.67g
Of which total sugar (lactose)
0.1g
0.33g
Total Fat
0.1g
0.33g
Of which Saturated Fats
0.1g
0.33g
Dietary Fibre
0g
0g
Total Sodium
21mg
69.9mg
AMINO ACID PROFILE
Alanine
1848mg
5600mg
Arginine
792mg
2400mg
Aspartic Acid
3432mg
10400mg
Cysteine

957mg

2900mg
Glutamic Acid
6270mg
19000mg
Glycine
627mg
1900mg
Histidine*
627mg
1900mg
Isoleucine**
2376mg
7200mg
Leucine**
3729mg
11300mg
Lysine*
3399mg
10300mg
Methionine*
792mg
2400mg
Phenylalanine*
1089mg
3300mg
Proline
2112mg
6400mg
Serine
1683mg
5100mg
Threonine*
2442mg
7400mg
Tryptophan*
627mg
1900mg
Tyrosine
1122mg
3400mg
Valine**
2112mg
6400mg
** Branch Chain Amino Acid
* Essential Amino Acid
Protein Digestibility -99.6%
Ingredients
100% Whey Isolate, Cocoa Powder (in chocolate variant only), Colostrum Powder, Stevia Leaf Extract (in chocolate variant only).
Recommended products to use with this item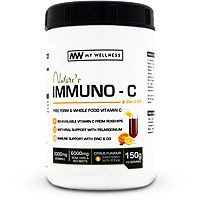 Directions
Use as a protein supplement.
Add 1 level scoop to 150 ml of cold water of fat free milk.
Have 2-3 servings daily depending on your nutritional requirements or as directed by your nutritionist.