Product Info
Muscle Wellness Nature's Whey is a Non GMO pure whey protein shake.
No Artificial Sweeteners
If you are looking for a "clean" whey shake in South Africa which does not contain any artificial sweeteners or colourants then this is a great choice.
It doesn't come in any flavours like Chocolate or Vanilla, so it is unflavoured. To our staff who tried it they say similar to a glass of milk with a hint of 'nuttiness'.
Add Your Own Flavour
If you need some flavouring then options would be to used Stevia or Xylitol to make it sweet and add Cocoa, Cinnamon powder or Vanilla Extract.
Alternatively you can use it in smoothies to increase the protein content with the fruit or vegetables providing the flavour.
Grass-Fed Cows
The whey is sourced from grass-fed cows instead of grain-fed, adding to the quality of the product. To our knowledge it might be one of the few locally produced products to state that on the label.
Gluten-Free
Containing nothing else expect the raw whey concentrate, the product is naturally gluten-free with each 25 gram serving providing 20 grams of wholesome grass-fed protein.
Try The Small Tub First
Available in a 908 gram tub which will give you approximately 35 servings or a 2kg providing 80.
We recommend you buy the small tub first to see if you like the product. The 2kg size does offer better value for money.
A Clean Protein Shake
Muscle Wellness Nature's Whey offers a 'clean' source of protein at an affordable price compared to the more expensive international brands with the same features.
Related Products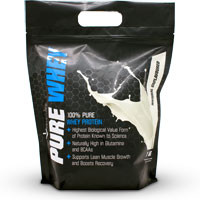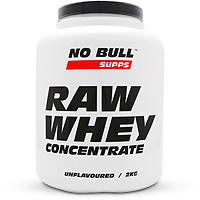 Nutrition Facts
Serving Size: 1 Heaped Scoop (25g)
Servings per Container: approx 35 (900 grams) / 80 (2kg) / 120 (3kg)
Flavour: Unflavoured

Amount Per Serving
Per 100 grams
Energy
495 kJ
1649 kJ
Protein
20 g
80 g
Carbohydrate
1.5 g
6 g
of which total sugars
1 g
4 g
Total Fat
1.5 g
6 g
of which saturated fats
1 g
4 g
Cholesterol
29 mg
116 mg
Dietary Fibre
0.05 g
0.2 g
Total Sodium
70 mg
280 mg
TYPICAL AMINO ACID PROFILE
ESSENTIAL
Isoleucine
6200 mg

Leucine

11800 mg
Lysine
10100 mg
Methionine
2100 mg
Phenylalanine
3900 mg
Threonine
7500 mg
Triptophan
2100 mg
Valine
6400 mg
NON-ESSENTIAL
Histidine
2000 mg
Alanine
5800 mg
Arginine
2900 mg
Aspartic Acid
11000 mg
Cysteine
2500 mg
Glutamic Acid
19000 mg
Glycine
23000 mg
Proline
6500 mg
Ingredients
Whey Protein Concentrate from Grass fed cows, Organic Raw Cacao powder (in Chocolate variant only) Creamy Chai Mix: Nutmeg, Cinnamon, Cloves Powder, MCT Oil Powder, Black Pepper (in creamy chai flavour only), Organic Maca, Organic Baobab, Fructose (in flavoured variants only), Stevia Leaf (in flavoured variants only).
ALLERGEN INFORMATION
Cow's Milk
Made in a facility that handles nuts, fish and soy.
Directions
• Take two scoops daily or directly after training with 400ml water.
• To support lean muscle take a serving directly after your workout.
• An additional serving may be taken first thing in the morning before breakfast.
• Great to use with smoothies and to bake with.
Customer Reviews
READ THE INGREDIENTS LIST

Review by Zeek

(10 November 2021)

Your body is a temple?
You are a healthy guy, confirm?
You limit your sugar and alcohol, correct?
You hit all your macros and watch your diet?
Then why is there artificial $#1t in your shake?
This stuff is CLEAN and made of milk from cows that are grass-fed. Tastes ok too (choc).

Just what I wanted

Review by Jaryd Mostert

(8 July 2020)

So happy to find a protein that doesn't taste overly sweet or artificial. Really happy.