Product Info
My Wellness Super Stacked Hard Mass has arrived to help you smash through your muscle building barriers and help you achieve your goals.
The shake great tastes and has been developed by scientists to provide you with the following benefits below.
Carbohydrates that are in perfect combination delivering excellent glycogen replacement. It can been shown that a combination of high and low molecular weight carbohydrates are best for glycogen replenishment. Potato and Rice starch are perfect partners to create muscle fullness post training.
One sign of a quality mass gainer is the amount of sugar it contains per serving. Super Stacked Hard Mass only has 3 grams of sugar per serving versus 20+ of some competing brands. Excessive sugar consumption leads to fat gains around the stomach.
Micro-nutrients in the form of a superstack to enhance your muscle building potential. Muscular focused amino acids and metabolites have been included to further assist in providing a complete solution for hard-gainers.
My Wellness Super Stacked Hard Mass is an affordable and well formulated mass gainer perfect for the athlete looking to increase size.
Nutrition Facts
Serving Size: 3 Scoops (150 g)
Servings per Container: 33

Per 100 grams
Amount Per Serving
Energy
1750kJ
2625kJ
Protein
36g
54g
Carbohydrate
55g
83g
Of which Sugar
2g
3g
Total Fat
5g
7.5g
Of which Saturated
1g
1.5g
Dietary Fibre
1.1g
1.65g
Sodium
225mg
337.5mg
HYPER GROW STACK
2800mg
7000mg
Creatine Monohydrate, Creatine HCL, Taurine
VITAMIN PROFILE
%RDA (Per 100 grams)
%RDA
Vitamin A
500MG
50%
Vitamin B1
0.70mg
50%
Vitamin B2
0.80mg
50%
Vitamin B6
1.0mg
50%
Vitamin B12
0.5ug
50%
Vitamin D
2.5ug
50%
Vitamin C
30mg
50%
Vitamin E
5.OTE
50%
Niacin
9.0mg
50%
Pantothenic Acid
3.0mg
50%
Folic Acid
0.1mg
50%
Biotin
0.5mg
50%
Ingredients
Glycocarb Blend ( Maltodextrin, Potato Starch, Rice Starch- 99% Amylo-pectin), Protein Blend (Whey Protein Concentrate, Pea Protein Isolate), Taurine, Creatine Monohydrate, Creatine Ethyl Ester, Cocoa Powder (in chocolate flavour only), MCT oil, Flavouring, Salt Sucralose.
ALLERGEN INFORMATION
Cow's milk.
Made in a facility that handles peanuts, fish, dairy and soy.
Recommended products to use with this item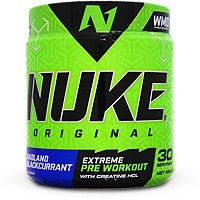 30

servings:

R239.00
R189.00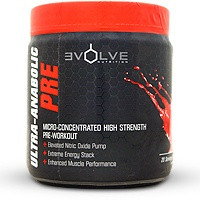 Directions
• For a full 150g serving dissolve 3 level scoops of powder into 400ml of water or skim milk.
• Servings may be halved if necessary.
• Consume after training or as a snack replacement during the day.
Customer Reviews
Great product

Review by Clement

(21 February 2020)

My number 1, 1st choice product great results