Product Info
NPL Amino Burn is an advanced formula engineered to promote the metabolism of fat and increase energy levels throughout your day.
Thermogenic Blend
This preworkout drink contains key ingredients such as Advanta-Z®, L-Carnitine, Inositol. Choline and Green Tea Extract to enhance metabolic function and contribute to the increased metabolism of fat.
Due to the stimulant content of some of the ingredients you will also get an energy increase which will boost your workout performance.
Protect Lean Muscle
Individuals who start a fat reduction program wanting to achieve a toned body need to protect and build lean muscle.
Building lean muscle is done by lifting weights during your training session.
Amino Burn is formulated with BCAAs which minimise the breakdown of lean muscle during training. This is one of the most important aspects to achieving a lean physique.
Antioxidant Support
What we really love about this product is that it contains 1gram of Vitamin C per serving together with other antioxidants.
Training causes free radicals to develop, therefore including an antioxidant blend in your preworkout drink is a smart choice in limiting the damage done by the free radicals.
NPL Amino Burn is actually a fantastic, great tasting all-in-one product to support fat reduction and lean muscle gains.
Related Products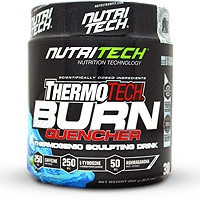 Nutrition Facts
Serving Size: Serving Size : 1 Slightly Rounded Scoop (10 grams)
Servings per Container: 20

Amount Per Serving
% NRV*
Energy (kJ)
140.0 kJ
Protein (g)
0.1 g
0%
Glycaemic Carbohydrate (g)
0.0 g
Of which:Total sugar (g)
0.0 g
Total Fats (g)
0.0 g
Of which: Saturated fat (g)
0.0 g
Dietary Fibre (g)**
0.0 g
Total Sodium (mg)
0.1 mg
Calcium (mg)
0.1 mg
0%
Vitamin C (mg)
1000.0 mg
100%
Chromium (mcg)
18.6 mcg
53%
THERMOGENIC & LIPOTROPIC BLEND
L-Carnitine (mg)
1 000.0 mg
Green Tea Extract (mg)
300.0 mg
Choline Bitartrate (mg)
500.0 mg
Inositol (mg)
500.0 mg
Caffeine Anhydrous (mg)
150.0 mg
Adantra Z® 6% (mg)
30.0 mg
ANTIOXIDANT & MENTAL FOCUS BLEND
Taurine (mg)
500.0 mg
Grape Seed Extract (mg)
100.0 mg
L-Tyrosine (mg)
100.0 mg
L- Theanine (mg)
50.0 mg
AMINO ACID RECOVERY BLEND
L- Leucine (mg)
1 500.0 mg
L-Valine (mg)
750.0 mg
L-Isoleucine (mg)
750.0 mg
L- Glutamine (mg)
1 000.0 mg
Beta-Alanine (mg)
1 000.0 mg
*%Nutrient Reference Values (NRV's) for individuals 4 years and older (2010)
**AOAC 985.29 (Method of analysis)
Not established
Ingredients
L-Leucine, L-Isoleucine, L-Valine, L-Glutamine, Beta Alanine, L-Carnitine Fumerate, Frutaric Acid, Taurine, Choline Bitartrate, Inositol, Flavouring, Green Tea Egcg, Caffeine Anhydrous, Vitamin C, Grape Seed Extract, L-Tyrosine, Sucralose, L-Theanine, Anti-Caking Agent, Advantra- Z 6%, Maltodextrin,Colourant (E122), Chromium Picolinate.
ALLERGEN INFORMATION
No Allergens Added.
This product is manufactured in a facility that uses raw materials containing Soya, Cow's Milk, Gluten, Fish, Nuts and Shellfish.
Recommended products to use with this item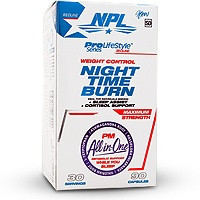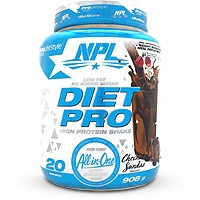 Directions
• Depending on one's tolerance and individual preference, mix half a scoop (5g) or 1 slightly rounded scoop (10g) with 150ml- 250ml of cold water and consume 10 minutes before training.
• On non-training days, consume 1 - 2 preferred serving dosages daily to enhance fat loss and boost energy.
• Do not consume more than 4 servings in a 24-hour period.
• Due to high stimulant content, do not consume after 16h00.
Notice
This medicine has not been evaluated by the medicines control council. This medicine is not intended to diagnose, treat, cure or prevent any disease. Do not exceed the maximum recommended intake. Keep out of reach of children.
Customer Reviews
The best pre workout

Review by Avisha

(13 June 2020)

I love a scoop before training