Product Info
NPL's Pro Test is a cutting-edge testosterone booster that utilizes powerful active ingredients which are found in nature.
Carefully formulated to support natural testosterone levels, this product may promote muscle protein synthesis which ultimately leads to the development of lean muscle mass with reduced body fat.
NPL's Pro Test may also increase energy levels as well as improve overall quality of sleep which allows for enhanced muscle recovery and growth.
Related Products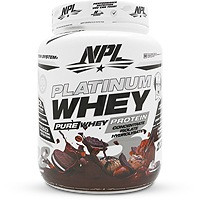 Nutrition Facts
Serving Size: 5 Capsules
Servings per Container: 30


Amount Per Serving
% NRV*
MUSCLE RECOVERY & SLEEP SUPPORT
1250mg
ZMA (Zinc-Magnesium Aspartate)
1220.0 mg
-
Magnesium (as Aspartate)
225.0 mg
54%
Zinc (As Monomethionine)
15.0 mg
136%
Vitamin B6
5.25 mg
309%
Selenium (as 0.2% Chelate)
60.00 mcg
109%
PRO ANDROGEN SUPPORT
2301.7 mg
Fenugreek Powder
650 mg
-
Tribulus Terrestris
500 mg
-
Mucuna Pruriens Extract 15%
300 mg
-
Eurycoma Longfolia Extract (100:1)
200 mg
-
L-Carnitine HCL
500 mg
-
Nettle Extract 1%
150 mg
-
Boron (as Citrate)
1.5 mg
-
Vitamin K2 (as K2Vital® Delta)
12.5 mcg
104%
Vitamin D3
5 mcg
33%
Chromium Picolinate
200 mcg
-
CORTISOL SUPPORT
500 mg
Ashwagandha Root Extract (15:1)
500 mg
-
ANTI-AROMATASE MATRIX
102. 5 mg
Artichoke Extract (30% Luteolin)
100 mg
-
Astaxanthin
2,5 mg
-

* Nutrient Reference Values (NRVs) for individuals 4 years and older.
- Not established
Ingredients
ZMA (Zinc, Magnesium Apartate), Fenugreek Powder, Tribulus Terrestris, Boron Citrate, Ashwagandha RT 15:1 Ext, Eurycoma Longfolia 100:1, Nettle Extract 1%, Chromium Picolinate, Astaxanthin, L-Carnitine HCL, Artichoke 305 Luteolin, Mucuna Pruriens 15%, Vitamin D3, K2Vital Delta, Selenium Chelate 0.2%, Magnesium Stearate
ALLERGEN INFORMATION
None
Made in a factory that handles Dairy, Soy, Egg and Gluten (Wheat, Barley, Oats)
Recommended products to use with this item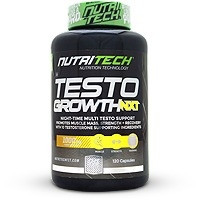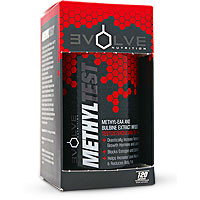 30

servings:

R359.00
R299.00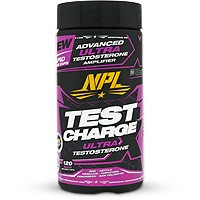 Directions
• Take 5 Capsules 20 minutes before training.
• On non-training days, take 5 capsules before bedtime.
• Use for cycles lasting 12 weeks discontinue use for 2 weeks before repeating the cycle.
• Alternatively, use as directed by your health and fitness adviser
Notice
Any persons with diabetes, those using blood thinning medication (such as warfarin), or men with a history of prostate disease should consult their healthcare practitioner before using this product. Discontinue use of this product at least 2 weeks prior to any scheduled surgical procedures. Always inform your healthcare practitioner when you are using other medication. If you are pregnant, or breastfeeding, please consult your doctor, pharmacist or other healthcare professional for advice before using this product. Discontinue use should you experience any adverse signs or symptoms when using this product.
Customer Reviews
Very good Test Booster

Review by Jack

(6 November 2020)

I have used many Test Boosters over the years and this one is pretty good and does the job no complaints from my side.