Product Info
NPL's Thermo Cuts Black X3 RipMax boasts one of the most advanced weight management formulations. The Tri (X3) factor system is designed to support fat metabolism.
The ingredients have been selected based on their individual successful clinical trials which work in synergy that may stimulate a thermogenic and lipotropic response.
In addition, Thermo Cuts Black X3 RipMax contains several key ingredients that may support overall cognition and enhance mood.
Formulated with NPL Maxcise™, this approach ensures the therapeutic dosage of ingredients or combination ingredients to maximum precision.
Related Products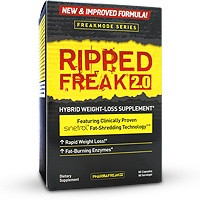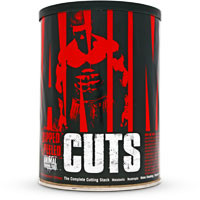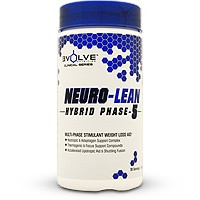 Nutrition Facts
Serving Size: 2 Capsules
Servings per Container: 40

Amount Per Serving
% NRV*
THERMOGENIC LIPOTROPIC ACCELERATOR
320 mg
Caffeine
220 mg
Advantra-Z™6%
50 mg
Curcumin
40 mg
Pterostilbene
10 mg
Chromium Picolinate
200 mg
571%
COGNITIVE HYPER FOCUS
600 mg
L-Tyrosine
250 mg
Alpha-GPC 50%
200 mg
Grape Seed Extract
50 mg
L-Theanine
100 mg
SINETROL XPUR
450 mg
Grapefruit (Citrus Paradisi,Fruit Peel)
270 mg
Guarana (Paullinia Cupana, Seed)
90 mg
Sweet Orange (Citrus Sinensis, Fruit Peel)
67.50 mg
Blood Orange (Citrus Sinensis, Fruit Peel)
22.5 mg
Vitamin B1 0.5 mg 42%
Vitamin B6 0.5 mg
29%
Vitamin B2 4 mg 308%
Vitamin B12 3 mcg
125%
Vitamin B3 5 mg 31%
Biotin 90 mcg
300%
NRV- Nutrient Reference Values for individuals older than 4 years.
†-NRV not established
**AOAC 985.29
Ingredients
Other Ingredients: Magnesium Stearate.
ALLERGEN INFORMATION
None
Recommended products to use with this item
Directions
• Take 2 capsules twice daily.
• Take 1 serving 20 minutes before breakfast or training.
• Take another serving before lunch time or 20 minutes before training in the afternoon.
• Do not take within 5 hours of bedtime.
• Maintain an adequate state of hydration.
• Do not exceed more that the recommended daily dosage.
• For best results, combine with a calorie controlled diet and moderate exercise.
Notice
IMPORTANT DISCLOSURE: This product may contain dietary ingredients that are prohibited by individual sports organizations. This product Contains Citrus Aurantium 6% (Advantra Z™ 6%) and may result in a positive test result for banned substances. Due to the unique restrictions of some amateur and professional sports organizations, obtain approval and / or authorization before beginning use of this product. Use this product as directed, do not exceed recommended dosage
Any persons with diabetes, those using blood thinning medication (such as warfarin), medication for depression or anxiety or individuals with a history of thyroid disease, or men with a history of prostate disease should consult their healthcare practitioner before using this product. Discontinue use of this at least 2 weeks prior to any scheduled surgical procedures, Always inform your healthcare practitioner when you are using other medication. If you are pregnant, or breastfeeding, please consult your doctor, pharmacist or other healthcare professional for advice before using this product. Discontinue use should you experience any adverse signs or symptoms when using this product.
Customer Reviews
Fat Burned

Review by Sandile

(8 June 2020)

Good mood and energy and fat burning