Product Info
Nutritech Liquid L-Carnitine 3000 supports exercise performance and weight management.
L-Carnitine is a compound that is most prevalent in beef and researched for it's role in long-chain fatty acid oxidation in mitochondria.
Mitochondria are the "energy units" found within our muscles.
L-Carnitine plays a role in mobilizing fatty acid stores to be used as "fuel" by the body.
Nutritech Liquid L-Carnitine provides the fully recommended dose of 3000mg L-Carnitine per serving in a conveniently delicious tasting liquid form.
This is a great product to compliment a Ketogenic lifestyle.
Related Products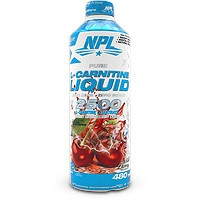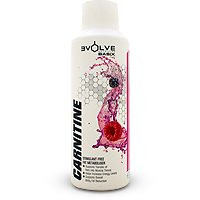 Nutrition Facts
Serving Size: Serving Size : 30ml
Servings per Container: 13

Amount Per Serving
% NRV*
Energy [kJ]
8
Energy [kCal]
2
Protein [g]
0
0%
Glycaemic carbohydrate [g]
0.5
of which total sugar [g]
0
Total Fat [g]
0
of which saturated fat [g]
0
Dietary fibre [g]
0
Total Sodium [mg]
8
L-Carnitine [mg]
3000
10%
*NRV: South African nutrient reference values for individuals 4 years and older.
Ingredients
Purified water, l-carnitine, citric acid, flavourant, preservative [potassium sorbate]
ALLERGEN INFORMATION
Contains no known allergens.
Recommended products to use with this item
Directions
• Take one tablespoon twice daily or two tablespoons at one time.
• You may also mix with your favorite juice or beverage.