Product Info
Apple cider vinegar benefits have been well-known for centuries.
It's been shown to keep blood sugar in check, increase weight loss, and even improve the health and appearance of skin and scarring. Plus, apple cider vinegar consumption works great with the ketogenic diet.
Experience the power of this ancient ingredient with Nutritech ThermoTech Apple Cider Vinegar.
Apple Cider vinegar has long been consumed for its scientifically proven health benefits, some of these include; enhancing weight loss, regulating blood sugar levels, lowering cholesterol, improving skin health and reducing blood pressure.
Nutritech ThermoTech Apple Cider Vinegar provides you with the benefits of Apple Cider Vinegar now in a convenient capsule form.
Nutrition Facts
Serving Size: 1 Capsule
Servings per Container: 60

Amount Per Serving
%NRV
Apple Cider Vinegar Powder [mg]
500
Ingredients
OTHER INGREDIENTS: Magnesium Stearate, Silicon Dioxide, Capsule Shell [Gelatin, Purified Water]
ALLERGEN INFORMATION
Contains no known allergens.
Recommended products to use with this item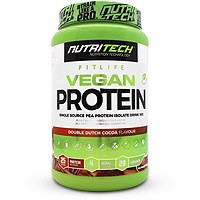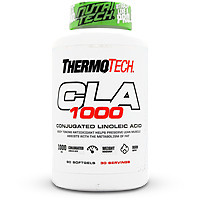 Directions
Take 1 capsule twice a day, before meals.
Notice
This unregistered medicine has not been evaluated by the SAHPRA for its quality, safety or intended use. This medicine is not intended to diagnose, treat, cure or prevent any disease. Consult your doctor prior to using this product especially if you have any suspected or known medical condition. Do not exceed recommended daily intake Dietary supplements should not replace a proper diet.