Product Info
The creation of Nutritech ThermoTech Shake MRP was inspired by the journey, regimen and those motivated to put in the work and change their lifestyles to achieve their goals.
Amazing Flavours
Nutritech knows your life is too colorful for a boring meal replacement; which is why they searched far and wide for inspiration and discovered some of the most decadent flavor profiles to bring you one of the most delicious tasting shakes on the planet.
No Artificial Sweeteners
This meal replacement shake is sweetened with natural Stevia and is free from any artificial colourants.
Related Products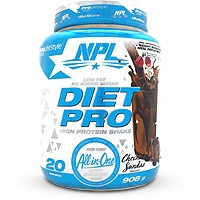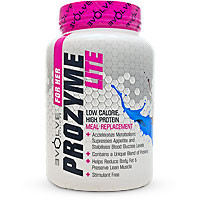 Nutrition Facts
Serving Size: 32 grams (approx 2 scoops)
Servings per Container: 28 (908 grams)


Amount Per Serving
NRV*
Energy (kJ)
494
Energy (kcal)
116
Protein (g)
17
30%
Glycaemic Carbohydrate (g)
10
of which total sugar (g)
2
Total Fat (g)
1
of which saturated fat (g)
0.5
Cholesterol (mg)
0.1
Dietary Fibre (g)
0.3
Total Sodium (mg)
147
TYPICAL AMINO ACID PROFILE
Alanine (g)
0.8
Arginine (g)
0.4
Aspartic acid (g)
1.7
Cystine (g)
0.4
Glutamic acid (g)
2.8
Glycine (g)
0.3
Histidine (g)
0.3
Isoleucine** (g)
1.0
Leucine** (g)
1.7
Lysine (g)
1.4
Methionine (g)
0.4
Phenylalanine (g)
0.5
Proline (g)
1.0
Serine (g)
0.8
Threonine (g)
1.1
Tryptophan (g)
0.3
Tyrosine (g)
0.5
Valine** (g)
0.9
* NRV: South African nutrient reference values for individuals 4 years and older.
** Branched chain amino acids (BCAAs)
Ingredients
THERMOTECH® Protein Blend (Whey Protein Isolate, Whey Protein Concentrate, Milk Protein), Maltodextrin, Flavouring, Cocoa, Xanthan Gum, Stevia, Green Tea Extract, Emulsifier: Sunflower Lecithin.
ALLERGEN INFORMATION
Cow's Milk
Manufactured in a facility that uses eggs, cow's milk, soy, wheat (gluten), peanuts and tree nuts.
Recommended products to use with this item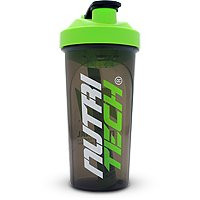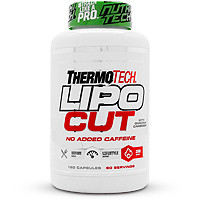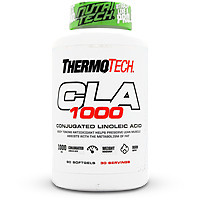 Directions
• Mix 2 scoops (approx. 32g) with 200 ml of water in a shaker.
• Shake thoroughly and drink in place of or between meals.
• Take 1-3 servings per day, or as required to satisfy your daily meal or snack needs.
• Take one serving after your workout.
Notice
This product is not intended to diagnose, treat, cure, or prevent any disease. Consult your doctor prior to using this product especially if you have any suspected or known medical condition. Do not exceed recommended daily intake. Dietary supplements should not replace a proper diet.
Customer Reviews
Great shake

Review by Liezel

(14 April 2019)

I love the Thermotech shake. Taste great and is naturally flavored and sweetened that I prefer. Keeps me full for hours