Product Info
• PharmaFreak Test Freak 2.0 is a hybrid testosterone and libido support supplement.
• Age, environmental, stress and lifestyle choices may negatively affect natural testosterone production in men. The new version is a cutting-edge formula that contains clinically researched ingredients to support your body's own natural testosterone production.
Related Products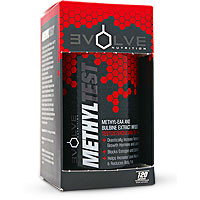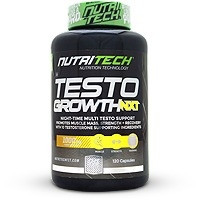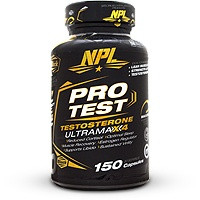 Nutrition Facts
Serving Size:6 Capsules
Servings per Container: 30

Amount Per Serving
% Daily Value
Vitamin B6 (as Pyridoxine Hydrochloride)
10.5 mg
620%
Magnesium (as Magnesium Aspartate)
90 mg
21%
Zinc(as Zinc Acetate)
15 mg
136%
Selenium (as Selenium Amino Acid Chelate)
200 mcg
364%
Bromelain (Ananas comosus var.comosus, Stem)
1000 mg
Δ
N-Acetyl-L-Cysteine
600 mg
Δ
Tribulus (Tribulus terrestris, Fruit)▪
500 mg
Δ
Astragalus ( Astragalus membranaceus, Root)
500 mg
Δ
Fenugreek (Trigonella Foenum-graecum,Seed)º
400 mg
Δ
Rocket/Arugula (Eruca sativa, Whole Plant)
200 mg
Δ
Fenugreek (Trigonella Foenum-graecum,Seed)♦
150 mg
Δ
LJ100®Tongat Ali (Eurycoma Longifolia, Root)
100 mg
Δ
Saw Palmetto (Serenoa repens, Fruit)•
80 mg
Δ
Stinging Nettle (Urtica dioica, Leaf)
60 mg
Δ
Aloe Vera (Leaf Gel)
60 mg
Δ
Resveratrol
25 mg
Δ
Hesperidin (Fruit)
25 mg
Δ
Chamomile (Matricaria chamomilla, Flower)͋
25 mg
Δ
Δ Daily Values Not Established
Ingredients
Other Ingredients: Gelatin, Magnesium Stearate
Directions
• As a dietary supplement, adults take 6 capsules daily.
• Alternatively, take 3 capsules twice daily.
• Combine with a diet and training program for best results.
• Do not exceed 6 capsules per day.
Notice
KEEP OUT OF REACH OF CHILDREN. Do not use if you are pregnant or nursing. Not intended for use by persons under the age of 18. Consult a physician before using this product if you have any medical condition, if you require surgery, or if you are taking any over-the-counter or prescription medication. Use only as directed. Do not exceed recommended serving, as improper use of this product does not enhance results. Do not use if the inner safety seal on this package has been broken.