Product Info
Slender You Super Greens is a plant-based vitality-boosting super drink for women.
Get Your Greens
We all know how important it is to include enough nutrient-rich vegetables into our diets.
Vegetables provide so many health benefits that they simply cannot be ignored.
For various reasons, many individuals find it challenging to consume vegetables. Creating nutritional 'gaps' from the food they eat.
Supplementing with a quality greens drink may help meet certain nutritional requirements for those who are lacking or don't get enough vegetables in their diets.
Complete Formulation
Slender You Super Greens contains a comprehensive list of greens such as spirulina, barley grass, wheat grass, alfalfa grass, chorella, broccoli, spinach, and many more.
Slender You has created an affordable greens drink to give you a nutrient and vitality boost.
Related Products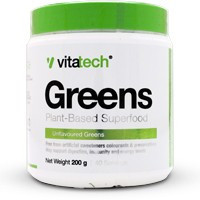 Nutrition Facts
Serving Size: Serving Size : approx. 1 Flat Scoop (5 grams)
Servings per Container: 40

Amount Per Serving
%NRV*
Energy (kJ)
81
−
Protein (g)
3,8
7%
Glycaemic carbohydrate (g)
0
−
of which total sugar (g)
0,1
−
of which sucrose (g)
0,0
−
of which fructose
0,1
−
Total fat (g)
0,4
−
of which saturated fat (g)
0,1
−
of which monounsaturated fat (g)
0,0
−
of which polyunsaturated fat (g)
0,0
−
of which cholesterol (mg)
0,0
−
Dietary fibre (9)
0,1
−
Total sodium (mg)
73
−
*South African Nutrient reference values for individuals 4 years and older
Ingredients
Protein blend (pea protein, spirulina powder, hemp protein powder, greens powder blend [soy lecithin, spirulina, apple fibre, barley grass, wheat grass, oats flour, alfalfa grass, chorella, soy flour, acerola berry, pomegranate, siberian ginseng, carrot, tomato, astragalus root, broccoli, spinach, gingko biloba, green tea extract (%45 ECGC – 95% polyphenols), grape seed extract (95% polyphenols), elderberry & bilberry fruit] and steviol glycosides.
Recommended products to use with this item
Directions
Mix 1 scoop (approx. 5g) with 250 ml of water in a shaker cup or add to your smoothie.
Notice
This unregistered medicine has not been evaluated by the SAHPRA for its quality, safety or intended use. This medicine is not intended to diagnose, treat, cure or prevent any disease. Consult your doctor prior to using this product especially if you have any suspected or known medical condition. Do not exceed recommended daily intake. Dietary supplements should not replace a proper diet.