Product Info
SSA Supplements Hardcore Rhino is a maximum testosterone support formula.
Combines maximum dosages of peer reviewed natural hormonal enhancers. Testosterone production is boosted through all pathways leading to strength and libido enhancing benefits.
Cissus Quandrangularis limits cortisol production and assists athletes with serious shoulder, elbow and knee injuries to train again at full capacity. Prunella Vulgaris is a potent anti-estrogen. Excessive estrogen levels in males may contribute to an increase in body fat and a decrease in training performance.
SSA Supplements Hardcore Rhino is the ultimate testosterone and anti-estrogen support product for males to perform at their peak.
Nutrition Facts
Serving Size: 6 Capsules
Servings per Container: 30

Amount Per Serving
NRV
Tribulus Terrestris (standardised for 40 Steroidal Saponins)
1000 mg
†
Cissus Quandrangularis 4:1
1000 mg
†
Elemental Magnesuim (as Magnesium Oxide)
450 mg
113%
Prunella Vulgaris Ext 10:1
450 mg
†
Epimedium Extract (Horny Goat Weed) (ariel plant) (Standardised for 20% Icariins)
450 mg
†
Ashwagandha Root Ext 15:1 (Withania somniferia)
300 mg
†
Elemental Zinc (as Zinc Gluconate)
30 mg
200%
Vitamin B6 (as Pyrodoxine HCL)
10,5 mg
617%
NRV-Nutrient Refence Values for individuals older than 4 years.
†-NRV not established.
Ingredients
Other ingredients: Capsule Shell (Gelatin, Purified Water Colourant) Pirosil (Silicon Dioxide)
ALLERGEN INFORMATION
Contains no common allergens but is produced in a facility that processes Whey, Casein and Egg.
Recommended products to use with this item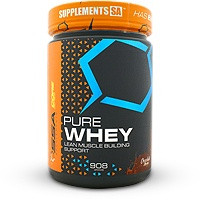 Directions
Take 6 capsules before bedtime.
Notice
Seek advice from a health care professional before use if you have any pre-existing medical condition. Do not use if you are pregnant or nursing, or if you are being treated for heart disease or high blood pressure. Should not be used in conjunction with any prescription medication, including MAO inhibitors, stimulants or anti—depressants. Discontinue use and consult your Doctor if any adverse reactions occur.
KEEP OUT OF REACH OF CHILDREN.
DO NOT EXCEED RECOMMENDED DAILY INTAKE, DIETARY SUPPLEMENETS SHOULD NOT REPLACE A PROPER DIET.
Customer Reviews
Dissapointed in the new Rhino

Review by GymRat

(3 November 2020)

I loved the old Supplement SA Rhino version. The new rebranded version and formulation is not as effective as the old version

i bought this product in good faith

Review by frik

(2 January 2020)

I am taking this supplement.But sorry it is not working

Top testosterone booster

Review by Carlito

(29 October 2019)

I've used rhino 3 years ago but, must say it's a very good natural testosterone booster well done supplement S.A