Product Info
SSA Supplements 100% Pure Glutamine provides support for muscle recovery from hard training sessions and prevents muscle breakdown while you workout.
L-Glutamine may also assist with the strengthening of the immune system and stimulate natural growth hormone production for healthy levels.
Taken before training SSA Supplements 100% Pure Glutamine acts as a muscle cell volumizer which enhances the 'pumps' you get while working out.
Nutrition Facts
Serving Size: 1 Heaped Scoop (5 grams)
Servings per Container: 100

Amount Per Serving
NRV
L-Glutamine
5 000 mg
†
NRV- Nutrient Reference Values for individuals older than 4 years.
†-NRV not established
Ingredients
L-Glutamine
ALLERGEN INFORMATION
Contains no common allergens, but is produced in a facility that processes Whey, Casein and Egg.
Recommended products to use with this item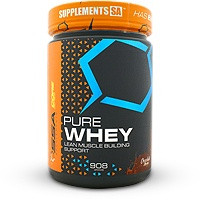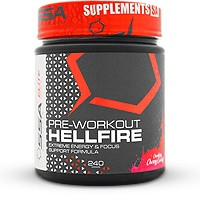 40

servings:

R329.00
R259.00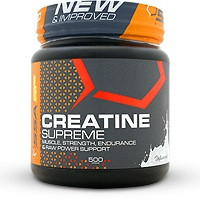 100

servings:

R145.00
R109.00
Directions
• Mix one or two heaped scoops (5g or 10g) with 200ml of water or juice.
• Can be used more that once daily and is particularly beneficial straight after training sessions.
Notice
Seek advice from a health care practitioner before use if you have any pre-existing medical condition. Do not use if you are pregnant or nursing, or if you are being treated for heart disease or high blood pressure. Should not be used in conjunction with any prescription medication including MAO inhitors, stimulants, or anti-depressants. Discontinue use and consult your doctor if any adverse reactions occur, KEEP OUT OF REACH OF CHILDREN
Customer Reviews
No scoop

Review by Santo

(23 September 2019)

This product does not come with a scoop. It says to use a teaspoon, which can vary in size. So do you really get 100 servings??
For that reason, I do not recommend buying this product.

Everyday Essential

Review by Renzo

(4 July 2016)

Everyone knows L-Glutamine is essential for muscle building and for retaining muscle while leaning out. Supplements SA L-Glutamine is great value for money. Lots of servings, lasts much longer than the others.

Use this instead of protein shake

Review by Gale

(12 February 2015)

I cannot drink protein shakes. Was recommended to take Glutamine to help with recovery. Use a teaspoon before and after training. Can feel the difference if I don't use it. Cheap and effective.