Product Info
SSA Supplements Supervit is a powerful multivitamin formula to support your fitness lifestyle.
Micronutrient Deficiency
Athletes following a fat loss or muscle gaining diet need to pay attention to the macronutrients of protein, carbohydrates, fats and the amount of calories they consume.
This may lead them to neglect their micronutrient requirements resulting in possibly being deficient in certain vitamins, minerals an phytonutrients.
Athlete Multivitamin
SSA Supplements Supervit has been specifically formulated for the demanding needs of athletes who need optimal amounts of vitamins and minerals to constantly perform at their best.
The nutritional needs of an athlete and lifter is different than someone who leads a sedentary lifestyle.
Cost Effective
For a 30 day supply this is truly one of the most cost effective multivitamins on the market at the moment. The development team at SSA Supplements have really created a fantastic product to meet the demands of high performance athletes.
Related Products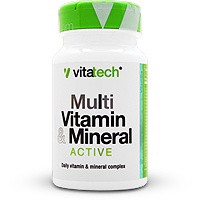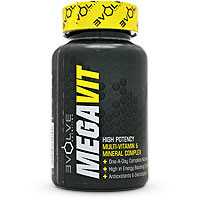 30

servings:

R189.00
R159.00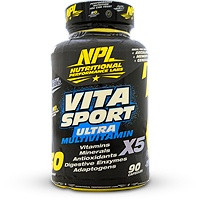 Nutrition Facts
Serving Size: Serving Size : 2 Capsules
Servings per Container: 30

Amount Per Serving
NRV
Green Tea Extract (95%)
75 mg
†
Thiamine (Vitamin B1)
25 mg
2080%
Riboflavin (Vitamin B2)
25 mg
1923%
Niacin (as Nicotinic Acid)
25 mg
183%
Vitamin E (as D-Alpha-Tocopherol)
25 mg
167%
Pantothenic Acid
15 mg
300%
Pyridoxine (Vitamin B6)
15 mg
882%
Folic Acid (Vitamin B9)
0.6 mg
150%
Biotin
0.05 mg
167%
Vitamin C
1000 mg
1000%
Vitamin A
5000 IU
167%
Vitamin D
1000 IU
167%
Vitamin B12
4 mcg
167%
NRV - Nutrient Reference Values for individuals older than 4 years .
† - NRV not established
Ingredients
Green Tea Extract, Thiamine, Riboflavin, Niacin, Vitamin E, Pantothenic Acid, Pyridoxine Acid, Biotin, Vitamin C, Vitamin A, Vitamin D, Vitamin B12.S
Other Ingredients: Capsule Shell(Gelatin, Purified Water, Colourant (E171, E133, E124)), Pirosil(Silicon Dioxide)
ALLERGEN INFORMATION
Contains no common allergens, but is produced in a facility that processes Whey, Casein and Egg.
Recommended products to use with this item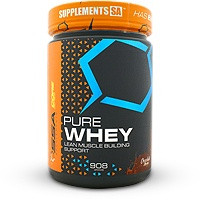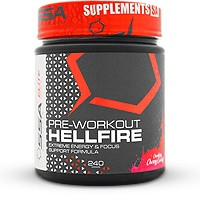 40

servings:

R329.00
R249.00
Directions
• Take 2 capsules once a day.
Notice
Seek advice from a health care professional before use if you any pre-existing medical condition. Do not use if you are pregnant or nursing or if you are being treated for heart disease or high blood pressure. Should not be used in conjunction with any prescription medication including MAO inhibitors, stimulants or anti-depressants.Discontinue use and consult your doctor if any adverse reactions occur. KEEP OUT OF REACH OF CHILDREN. This product has not been evaluated as a medicine by the Medicines Control Council of South Africa and is not intended to diagnose, treat, cure or prevent any disease. DO NOT EXCEED RECOMMENDED DAILY INTAKE DIETARY SUPPLEMENTS.SHOULD NOT REPLACE A PROPER DIET.