Product Info
SSA Supplements Testo Blast is a potent combination of ZMA and Tribulus formulated for the unshakable athlete.
Support Natural Testosterone
Known to be an unsurpassed ZMA/Tribulus supplement this supports healthy natural testosterone levels in men.
Tribulus is known to encourage testosterone production in the body by stimulating the luteinizing hormone.
Increased Strength
An improvement in natural testosterone levels promotes muscle strength (250% more in comparison to a placebo grouping), which increases your performance when working out.
As zinc is also present the production of testosterone also greatly and naturally increases.
Sex Drive
This product is also known to increase an individual's sex drive as it contains tribulus terrestris.
Makes it a versatile supplement that will keep you healthy and optimise your performance both in and out of the gym.
Magnesium Benefits
In addition to testosterone and libido support each 5 capsule serving gives you 450 mg of magnesium.
Magnesium plays a role in over 300 metabolic and enzymatic reactions in your body, working within your cells to maintain optimal health.
Cost Effective
SSA Supplements Testo Blast assists by maximising your natural testosterone levels to give you better workout performance for lean muscle at an affordable price.
Related Products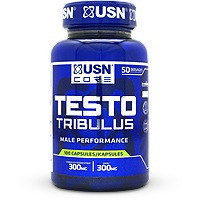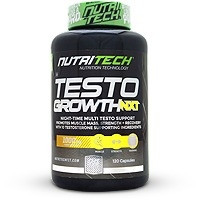 Nutrition Facts
Serving Size: 4 Capsules
Servings per Container: 30

Amount Per Serving
NRV
Tribulus Terristris (standardised for 40% steroidal saponins)
1000 mg
†
Magnesium (as Magnesium Oxide)
450 mg
113%
Zinc (as Zinc Gluconate)
30 mg
200%
Vitamin B6 (as Pyrodoxine HCL)
10,5 mg
617%
NRV- Nutrient Reference Values for individuals older than 4 years.
†-NRV not established
Ingredients
Tribulus Terrestris, Magnesium, Zinc, Vitamin B6.
Other ingredients: Di-Calcium Phosphate, Capsule Shell [Gelatin, Purified Water, Colourant (E171, E172, E1100)], Pirosol (Silicon Dioxide).
ALLERGEN INFORMATION
Contains no common allergens.
Is produced in a facility that process Whey, Casein and Egg.
Recommended products to use with this item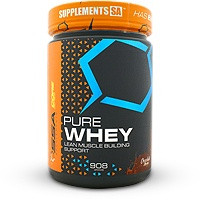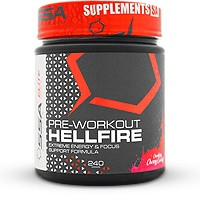 40

servings:

R329.00
R249.00
Directions
• Maintenance / Sport use: 4 Capsules before bedtime.
• Maximum Growth Support: 4 Capsules in the morning and 4 capsules before bedtime.
Notice
Seek advice from a health care professional before use if you have any pre-existing medical condition. Do not use if you are pregnant or nursing, or if you are being treated for heart disease or high blood pressure. Should not be used in conjunction with any prescription medication, including MAO inhibitors, stimulants or anti—depressants. Discontinue use and consult your Doctor if any adverse reactions occur. KEEP OUT OF REACH OF CHILDREN.