Product Info
Body builders don't mince their words when talking about the ultimate training pack. It is the definitive supplement that will propel your fitness regimen to another level, bringing you that much closer to achieving perfection. The Universal Animal Pak is a best seller and this is for good reason – it comes jam packed with all the ingredients you need to get an edge on your workouts.
Yes, the Universal Nutrition Animal Pak contains amino acids (BCCA for instance), antioxidants, electrolytes, performance optimizers, digestive enzymes and essential fats (EFA), which will leave you feeling the burn and seeing results. This complete supplement has been selected by a great deal of body builders who only want the best, and the best is what they've gotten. Formulated by scientists who toiled away trying to create the ultimate animal pack, this has over 55 key ingredients that are put together in a perfect ratio for better results all the time.
The perfect vitamin to mineral blend is recommended as a foundational supplement that will allow you to create a better nutritional protocol - which you will follow with great enthusiasm as you notice the results. To ensure you're getting value out of this supplement, each Universal Animal Pak contains 44 packs and 22 servings, enough to make any bodybuilder take on the world of workouts with more confidence and strength.
Here is how this bodybuilding supplement may benefit you:
Foundational supplement
Vitamin/mineral blend
Balanced nutrition
Key amino acids
All-in-one formulation
Performance optimizers
Prevents nutritional gaps
EFAs & digestive enzymes
Be in control of your extreme fitness regimen – get your Universal Animal Pak online from Supplement World today.
Related Products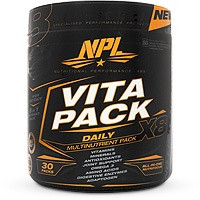 Nutrition Facts
Serving Size: Serving Size : 2 Packs
Servings per Container: 15 (30s) / 22 (44s)
Amount Per Serving
% Daily Value
Calories
44
Total Carbohydrates
6g
<2%*
Protein
5g
12%*
Vitamin A (Β-Carotene,Retinyl Acetate)
9900IU
198%
Vitamin C (as Ascorbic Acid, Ascorbyl Palmitate)
1g
1667%
Vitamin D (as Cholecalciferol)
200IU
50%
Vitamin E (as D-Alpha Tocopherol Succinate)
300IU
1000%
Thiamin (as Mononitrate)
19mg
1267%
Riboflavin
19mg
1118%
Niacin (as Niacinamide)
31mg
155%
Vitamin B6 (as Pyridoxine HCl)
21mg
1050%
Pterolmonoglutamic Acid
400mcg
100%
Vitamin B12 (as Cyanocobalamin)
6mcg
100%
Biotin
300mcg
100%
Pantothenic Acid
76mg
760%
Calcium
2g
200%
Phosphorus
1330mg
133%
Iodine (as Potassium Iodine)
150mcg
100%
Magnesium (as Oxide)
400mg
100%
Zinc (as Oxide)
25mg
167%
Selenium (as Sodium Selenite)
50mcg
71%
Copper (as Sulfate)
600mcg
30%
Manganese (as Sulfate)
5mg
250%
Chromium (as Chloride)
60mcg
50%


AMINO ACID COMPLEX
Alanine
270mg
**
Arginine
510mg
**
Aspartic Acid
580mg
**
Cystine
140mg
**
Glutamic Acid
670mg
**
Glutamine
260mg
**
Glycine
100mg
**
Histidine
110mg
**
Isoleucine (BCAA/EAA)
340mg
**
Leucine (BCAA/EAA)
600mg
**
Lysine (EAA)
500mg
**
Methionine (EAA)
110mg
**
Phenylalanine (EAA)
190mg
**
Proline
300mg
**
Serine
260mg
**
Threonine (EAA)
350mg
**
Tryptophan (EAA)
90mg
**
Tyrosine
170mg
**
Valine (BCAA/EAA)
320mg
**
PERFORMANCE COMPLEX
Carnitine
25mg
**
Choline Bitartrate
250mg
**
Hawthorn (Berry)
250mg
**
Inositol
125mg
**
L-Taurine
500mg
**
Panax Ginseng(root)
2000mg
**
Para-Aminobenzoic Acid
400mg
**
ANTIOXIDANT COMPLEX
Citrus Bioflavonoids (peel)
1000mg
**
Coenzyme Q10 (CoQ10)
5mg
**
Grapeseed Extract
50mg
**
Lutein
1mg
**
Lycopene
1mg
**
Pine Bark Extract
200mg
**
DIGESTIVE ENZYME COMPLEX
Bromelain
100mg
**
Inulin
250mg
**
Papain
64mg
**
* Percent Daily Values are based on a 2,000 calorie diet.
** Daily Value (DV) not established.
Ingredients
Calcium salts of Orthphosphoric acid, Whey Protein Concentrate (Milk), Glucose Polymers, Pregelantized maize starch ph.Eur., Stearic Acid, Arginine HCL, Magnesium Stearate, Calcium Carbonate, Silicon Dioxide, D-Calcium Pantothenate, Lecithin (Soy),Whey Protein Hydrolysate, Carnitine Tartrate, Calcium Citrate,Kelp, Alfalfa, Rose Hips, Rice Bran, Parsley, Burdock, Pharmaceutical Glaze.
ALLERGEN INFORMATION
Made In A GMP Facility That Uses Milk, Soy, Egg, Peanuts,Tree Nuts,Fish, Shellfish, and Wheat.
Recommended products to use with this item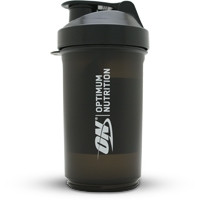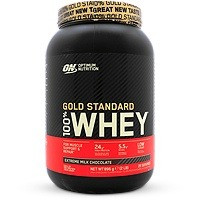 Directions
• Take a single pack with breakfast, or with any other meal, and plenty of water
• For those who compete or are training with higher intensity, take two packs a day seperate by 4-12 hours
Notice
Not intended for use by those under the age of 18. This is a potent bodybuilding supplement. Before using this product be sure to seek advice from your physician. Store out of reach of children.